"Gas Prices Too High", Laments Ethereum-based Social Media Project As It Shuts Down Operations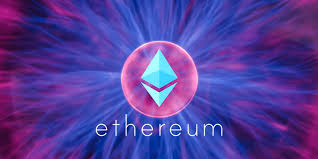 The issue of rising gas prices on the Ethereum platform is not necessarily news to anyone in the crypto space. Ethereum gas prices have been setting all-time highs since 2020 as the platform got busier due to the increased number of users and smart contract operations on the platform.
From data culled from Bitinfocharts.com, a year ago from today, the number of Ether (ETH) transactions recorded on the Ethereum platform was over 692,000 with the gas price for each transaction at $0.136.
Now, from yesterday's data, the volume of transactions has more than doubled reaching a figure of 1.26 million with the gas price per transaction at a level of $22.673, an over 35,000% increase. It is worthy to note that gas prices also recently achieved an all-time high of $25.10 on 5th February.
Read More: China to Giveaway 20 Million Digital Yuan in Third Shenzhen Resident Giveaway
There have been complaints on the issue as some exchanges went as far as temporarily halting Ethereum transactions on their platforms. Now reports have come in that an Ethereum based social media token project, Unite, has halted operations due to the increments.
Unite was to be built on an Ethereum sidechain (layer 2) with the aim to serve as a medium for social media sites like Discord and Twitter to be able to distribute ERC-20 tokens on their platforms to their users and community. The project took to its official Twitter account to give the update on 10th February, stating,
"We are unfortunately no longer actively developing Unite. Gas prices mean the original idea for Unite isn't feasible and after several months of work and many conversations we've decided against building a social token platform on a L2. Thank you for the support!".
Read more articles: Whales Silently Purchase BTC Regardless of Rumours that They are Not Willing to Stimulate the Market
If this development continues, it would appear that the growing popularity of Ethereum due to its smart contract and DeFi features is on the verge of dragging the platform down.
This is why gas price disagreements have been a major driving factor in the launch of Ethereum 2.0 as founders believe that this would introduce more scalability and improve performance on the platform.
Ethereum 2.0 aims to be able to support thousands of transactions per second whilst focusing on sustainability. There is also a pending proposal on how improvements can be made to reduce gas prices for users.