CNBC'S crammer says Bitcoin is a "great alternative" to Gold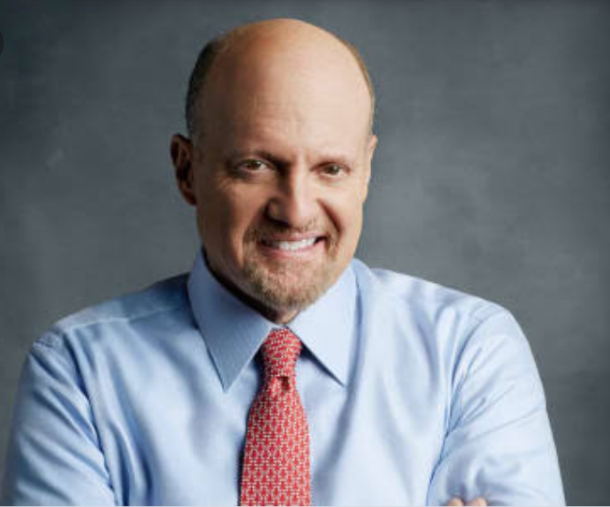 The popular host of the "Mad Money" show on CNBC, Jim Cramer has shown an intense support for bitcoin with the bullish comment he made about the digital asset recently. The show host was said to have been previously skeptical about Bitcoin as of late 2017 when the biggest cryptocurrency by market capitalization (Bitcoin) witnessed a bull run and reached its all time high as well.
Crammer is also said to be known for picking on the stock markets and being bearish but joined the moving train when he became positive about the Tesla stock before the stock witnessed mind-blowing rallying from the first quarter in 2020. However, he made a change to his stance on Bitcoin by giving a supportive statement to the asset in a tweet.
Anthony Pompliano, who is bullish on crypto, tried to convince the TV host (Crammer) yesterday, 25th November, 2020 to get familiar and involved in Bitcoin as reported. He listed a number of persons in CNBC who are not yet involved in cryptocurrency. Crammer made a revelation in a Podcast with Pompliano that he has discovered Bitcoin to be a hedge against inflation and an asset his kids would understand;
"I'm not a, you know, a paid spokesman for why I need gold or why I need crypto but I just need something that my kids will understand as a hedge to inflation, and they will never understand gold."
Bitcoin; cause of fall in price of gold?
Pompliano stated that "Bitcoin is stealing the market share of gold". Looking at the price of gold since Bitcoin rallied up to about $19,000+, it could be seen that gold has fallen significantly. Could it be that institutions and individuals are moving from gold to Bitcoin?
Also, since the recent rallying, attention of institutions has been shifted to Bitcoin. Giant companies like Paypal, Grayscale have injected substantial amounts into the asset and analysts suggest these companies could be the cause in the increase. But could they be the cause for the fall in the price of gold?