Circle to use USDC to distribute aid in Venezuela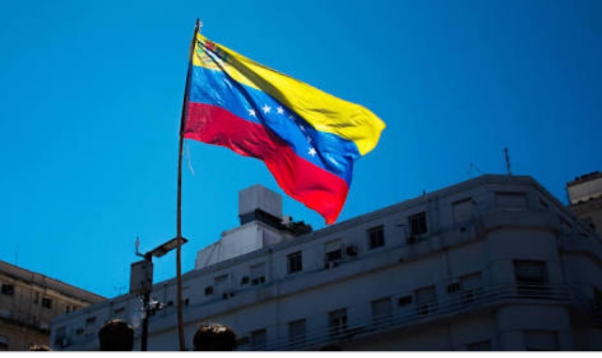 Circle has partnered with American cryptocurrency exchange, Airtm and the Bolivarian Republic to aid the current crisis in Venezuela by using the USDC stablecoin by circle. The partnership has full support from the US government as well. This development was revealed in a blog by Circle.
The decision is seen as the only credible solution to the economic crisis caused partly by the policy of continuous money printing by the controversial president of Venezuela, Nicolas Maduro. This led the country to a serious inflation crisis.
The 2020 health crisis of COVID-19 breakout gave another huge blow to the country's deteriorating economy. Health workers at the frontline of fighting the pandemic suffered from hyperinflation as their take-home wages were worthless. Some of the doctors had to flee the country due to this crisis. A report had it that the value of the wage some health workers received was between $4-18 USD.
USDC a potential to aid the crisis
The USDC stablecoin is a very important coin that could solve the crisis in the country as it is a stablecoin that is tied to the United States dollar and won't be susceptible to same price changes like the Venezuelan currency, Bolivar.
The partnership is led by the president-elect of Venezuela, Juan Guaido. The other parties involved are the US government and Aitrm exchange based in the United states. The release by Circle has well outlined how the process of the distribution of the foreign aid to the healthcare workers will go using the USDC stablecoin.
Process of distribution
Airtm is said to have about 500,000 users in Venezuela. Airtm will help in the distribution of the funds to healthcare workers' wallets in Venezuela. It will appear in the wallets as AirUSD, Airtm's stablecoin. Users can easily spend the funds sent via the Airtm debit card to avoid interaction with local banks in Venezuela.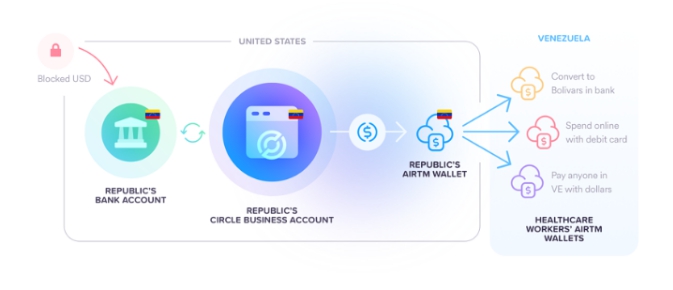 Nicolas Maduro was said to have previously stopped the exchange from distributing an aid worth $18 million dollars. The citizens can as well make use of VPNs if he attempts to block Airtm's website and app to prevent the workers from accessing the aid.