Paxful Integrates USDT, Users Can Now Convert BTC to USDT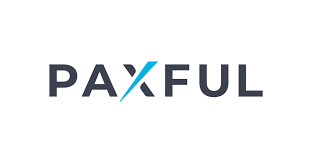 Leading Peer to Peer marketplace for the sale and purchase of bitcoin and giftcards, Paxful has integrated the stablecoin Tether (USDT) into the platform.
Tether represents one of the largest stablecoin by market capitalization and recently dethroned XRP as the third largest cryptocurrency on coinmarketcap.com with over 2 billion dollars.
In the month of August, the CEO of Paxful, Ray Youssef made a tweet calling out for pilot testers to try out  BTC to USDT conversion on the platform.
The tweet called for testers to try out the bitcoin to USDT conversion, testers were required to comment under the post and would be picked by CEO, Ray Youssef. Paxful has now fully integrated Tether.
Before Stablecoin became a thing in the cryptocurrency and blockchain industry, it's become a known issue that merchants had been reluctant to receive cryptocurrency for payments and this has affected the adoption rate of bitcoin and cryptocurrency in general. With the addition of stablecoin, users will now be able to protect their asset against market volatility which is normal in the industry.
Mr Noah Avuzorie, a paxful trader and owner of Noah's Concept, a Bitcoin OTC Business in the southern part of Nigeria, commenting on the new feature said:,
"I have been trading on paxful for a very long time, and when the market drops as we saw in the recent hours, it cuts into my profit and as a trader, its really not convenient for me. I get to lose money, because I don't have to always sell off my bitcoin to naira. I want to keep my money in Bitcoin sometimes. This conversion feature will really help to protect my profit and that of other
traders on paxful."
Paxful Recent Updates
Over the months of the year, Paxful has made other additions to the platform, one of which was in June when it allowed users from over 35 countries to add their bank accounts and use same to trade.
It also recently automated gift card trades, a move which will help to make trading easier, faster and smoother and help to reduce the fraudulent cases on the platform. And in addition to this, launched a N4,000,000 trading campaign, the largest ever which ended on the 31st of August.