Software Start-up in Canada puts 40% of its treasury into Bitcoin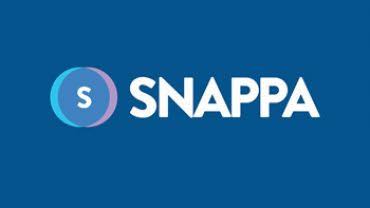 Considering the issue of inflation and the uncertainties of where the global economy is headed, Snappa a company in Ottawa that's into graphics software disclosed its decision of moving a whopping 40% of its cash treasury into bitcoin.
Although the company did not mention the amount of bitcoin that was acquired. This was because of privacy reasons according to the co-founder. Christopher Gimmer, co-founder of Snappa made this known in a private message to CoinDesk; "The allocation itself represents 40% of our cash reserves".
The start-up is made up of seven individuals and the first 40% allocation is just the beginning according to the Gimmer; "We're still accumulating coins, and we don't plan on selling anytime soon, if we're right about where bitcoin is heading then our allocation could get very high"
Gimmer attributed the company's decision to its belief that normal fiat savings are not good options for growing a company's cash treasury. According to him there are now better options of growing cash reserves other than the traditional savings technology; bitcoin.
Bitcoin gaining adoption as wealthy investors keep accumulating
A new data shows that the number of wallets holding 1,000 bitcoins and above have been on the rise in the past months. Wealthy investors are also pumping money into acquiring the digital asset at a surprising rate as the digital asset has being a hedge against harsh economy situations and uncertainties.
According to a data aggregator in a recent tweet; "bitcoin addresses with balances over 1,000 BTC hits a new record high, a trend that signifies accumulation".
MicroStrategy, a software company, purchased $250 million worth of bitcoin recently and made it known that the major part of its treasury reserves is in bitcoin.