Millennials Opt for Tech Securities while Generation X Investors Go for Gold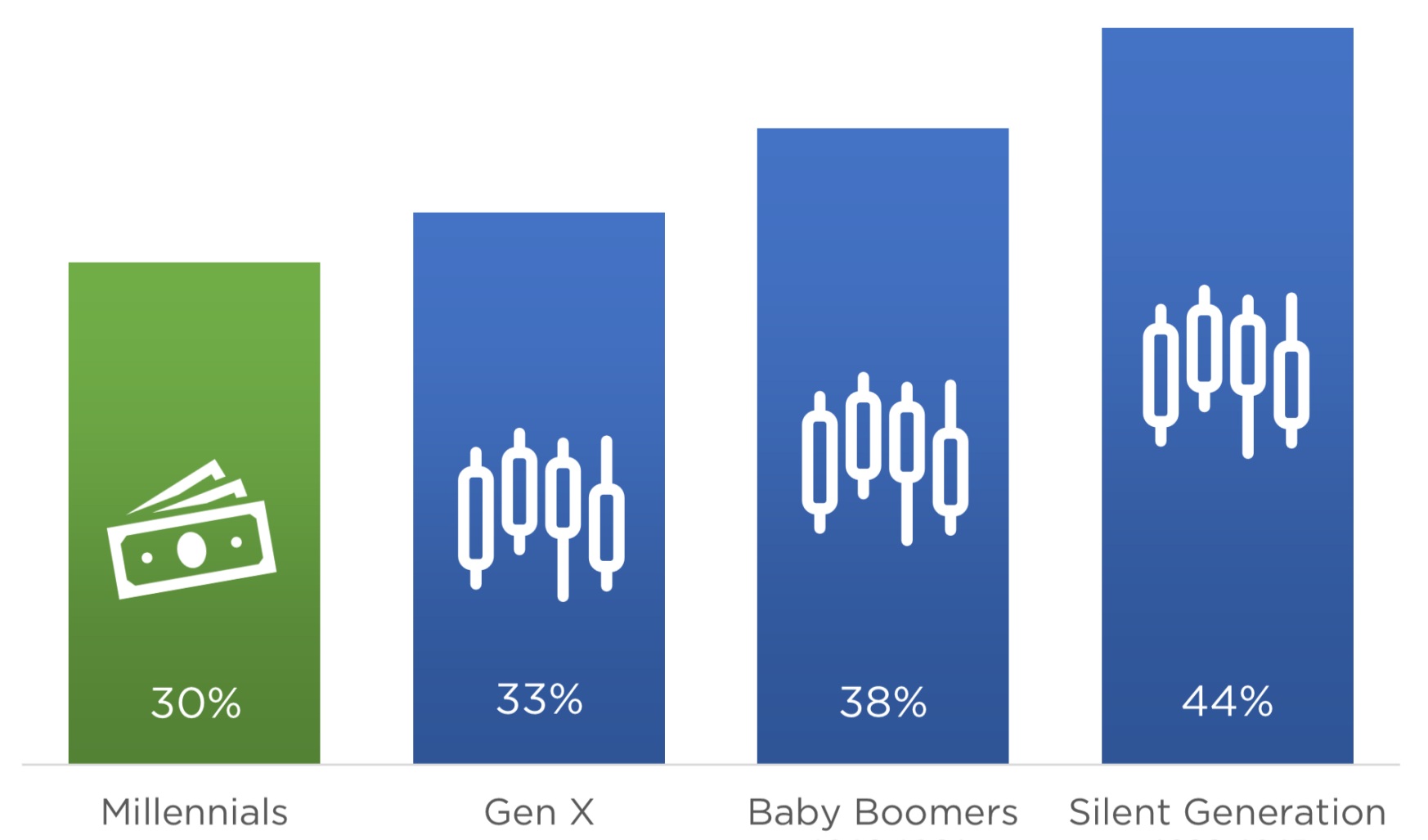 JPMorgan Chase & Co. discovered interesting distinctions in trading patterns between two markedly different generations. It appears that the older generation X Investors would rather go for less volatile securities like bonds while millennials or the generation Y explore tech securities like Bitcoin, Ethereum and other digital assets.
The pandemic induced lockdown revealed the behavioral pattern of investors across different generations and age groups although leaving a few exceptions. The lockdown showed that investors are seeing the need for substitute securities. A team of strategists led by Nikolaos Panigirtzoglou discovered that while the younger investors are exploring the world of Bitcoin and other Altcoins,the older generations are purchasing gold.
It appears that the Generation Y is crazy about tech shares by buying into testnets and what have you, whereas the older investors are still very much on selling traditional equities.
The strategists stressed in an Investment Analysis Report on August 4 that:
"The older cohorts continued to deploy their excess liquidity into bond funds, the buying of which remained strong during both June and July,"
A 46% global surge in stocks shows an increased retail investor demand this year. This is a sharp contrast against March's lows.
The global gold-backed exchange-traded funds is experiencing a positive turn of events. The Blockchain space is also undergoing augmented rallies in cryptocurrencies due to the activities of enthusiastic Millennial investors. Many of these investors understandably show amateurish moves in trading which is obvious in their smoothed trading choices and increasingly volatile options.
Nevertheless, Bitcoin has been compared and contrasted with gold. The team of strategists made a point of highlighting that both the older and younger generation understand that there's a gradual shift to alternative "currency" and this has impacted positively in investments in Gold and Bitcoin Exchange Traded Fund over the last 5 months. Meanwhile the Dollar appears to be going south as the Bloomberg Dollar Spot Index has plunged by approximately 1.7% over the same 5 months. This has instigated controversies as to whether the Dollar is going to experience a continual downturn.