Dan Tapiero says Institutions will resort to Gold before Bitcoin for hedge allocation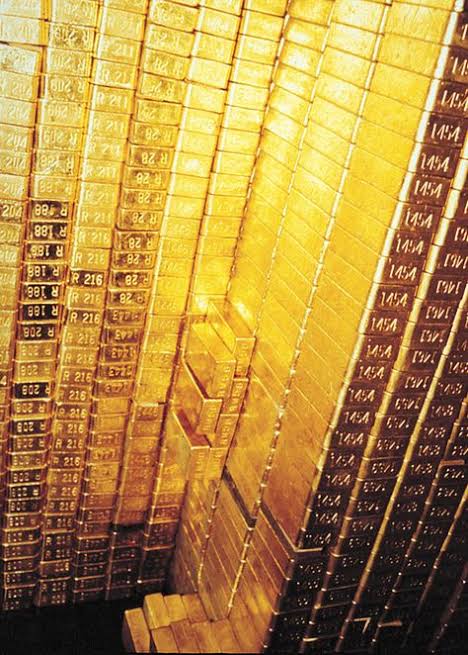 Dan Tapiero, a macro investor has claimed that the fear of the debasement of dollar will lead institutions to investing in gold first before bitcoin as a hedge against inflation;"Before institutions allocate to bitcoin, many will allocate to Gold first", via a tweet.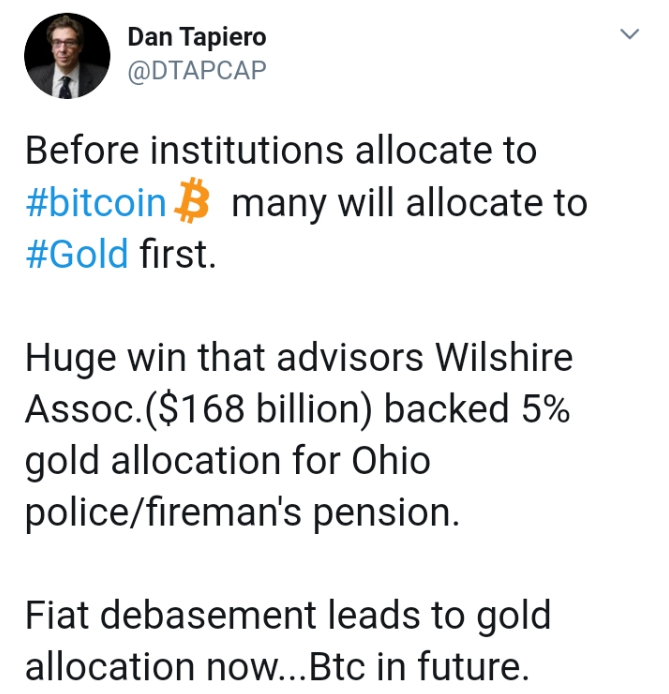 Both gold and bitcoin have proved as safe haven for investors through the global recession. Gold, a physical asset has maintained its price and increased in price.  Billionaire, Warren Buffet was said to have bought 21 million shares of a gold mining company; Barrick Gold. Bitcoin has made major increase in price even though it reached its all-time low in March.
Tapiero made the comment via his twitter (@DTAPCAP) as regards the news of the Ohio Police and Fire pension Fund (OP and F) adding a 5% allocation in gold. About 16 billion dollars to be pumped into the physical asset is expected to heed huge returns. A number of factors led to the increase in price of the physical asset (gold) to a high of $2,000+ in August; uncertainty of the economy as well as low interest rates.
But, as opposed to his claims, the recent weeks has seen to the digital asset been adopted by companies and very wealthy investors as a macro financial asset. Companies like MicroStrategy and Snappa acquired bitcoin and declared major part of their cash reserves is in bitcoin. George Ball too changed his opinion about the digital asset and declared it safe for investors. And a report showed the number of bitcoin wallets with over 1,000 bitcoins have increased of recent.