SaBi Exchange has listed 18 DeFi Cryptocurrencies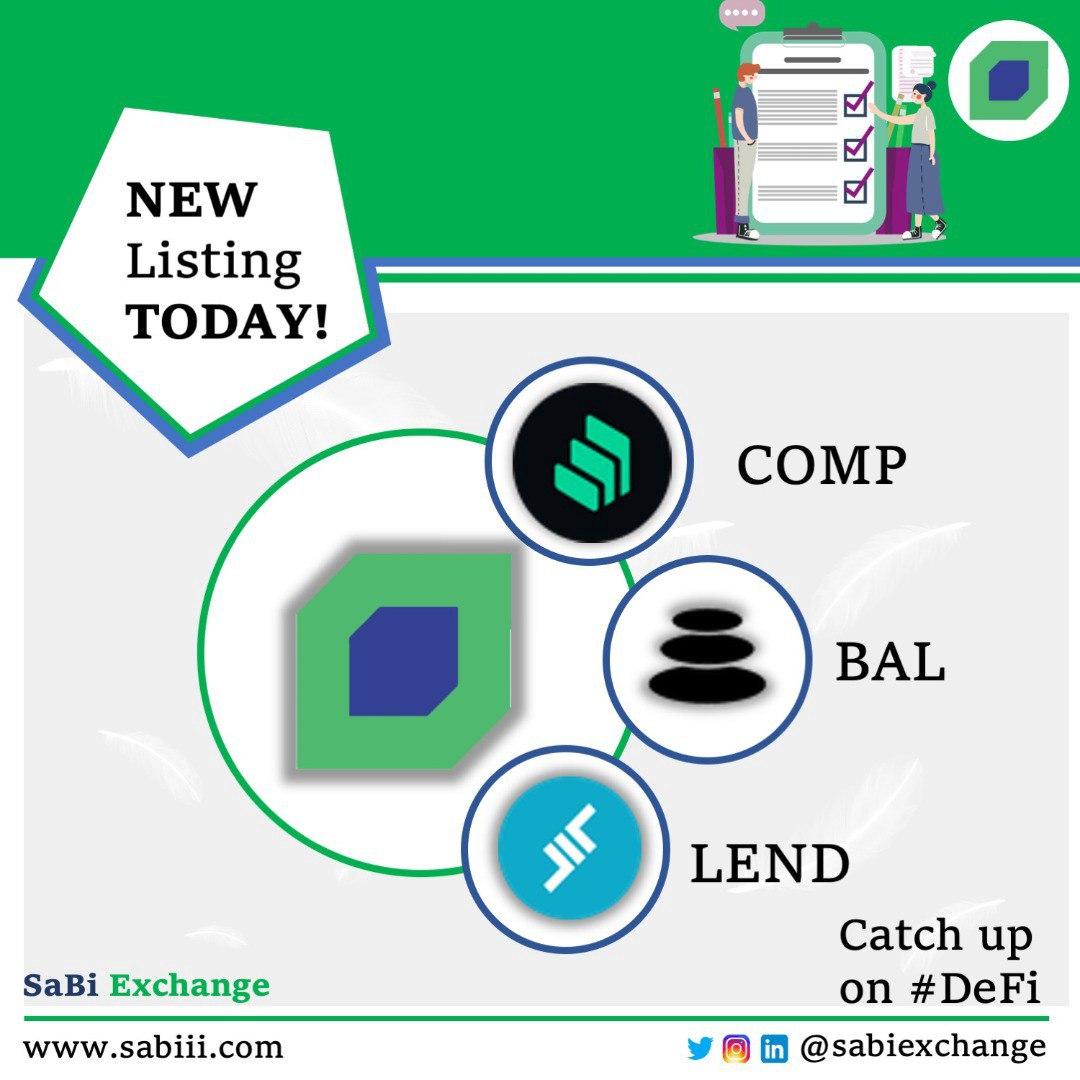 SaBi Exchange has announced the listing of 18 decentralized finance (DeFi) projects on its platform. The announcement was made on Monday, the 31st of August, 2020 via a medium post published on the exchange medium account.
Users of the exchange can now trade DeFi token such as Compound Token (COMP), Lend, Balancer (BAL), Polkdadot (DOT), Band Protocol (BAND), MakerDAO (MKR), Just (JST), Multi-Collateral Dai (DAO), Curve (CRV), Aragon (ANT), Kusama (KSM), Terra (LUNA), Synthetix (SNX), Tellor (TRB), Wrapped NXM (WNXM), Chromia (CHR) and Ravencoin (RVN),
The listed DeFi tokens will be available for trading immediately against at least two of the three trading cryptocurrencies BTC, ETH and USDT.
The concept of decentralized finance is growing at an unprecedented rate and there has been speculations that will spark the next Bull Run such as were witness in 2016/2017 with the rise of Initial Coin Offering ICO.
The Founder of SaBi exchange Lucky Uwakwe who is also part of the Yearn Finance Two project (YFII) with two others David White, CEO of Prochain and Dovey Wan talked in detail, explaining the concept of Decentralized Finance (DeFi) and how YFII comes into the mix at its first global meet up for its English communities broadcasted by CryptoTvplus
You can watch the Global Meet up below.
While the concept of DeFi is still risky, the exchange said it will make best efforts to choose high-quality coins, but will not be responsible for trading losses incurred by users. According to the exchange, users should undertake sufficient risk assessment when trading newly listed tokens, as they are often subject to high price volality.