Pornhub Sees Increased Traffic as Citizens Globally are Urged to Stay at Home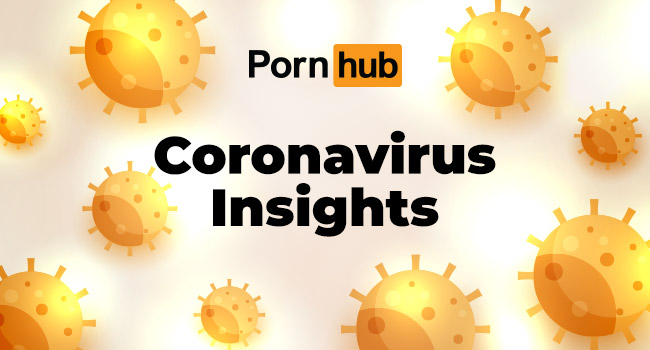 The No. 1 pornographic content website on the internet Pornhub has been seeing increasing growth in daily hits over the month since the declaration of the coronavirus a pandemic.
The declaration of coronavirus (COVID-19) came after considering the rate and ease the virus spreads across the nations of the world.
Owing to the ease of spread, governments of nations all over the world had had to and are warning their citizens to stay at home and help limit the spread of the virus, to self isolate themselves when noticeable signs of the virus start manifesting and call government help lines.
As various firms all over the world provides relief in one form or the other, Porn hub on the granted Italians free access to its premium contents. This was done in the second week of March, 2020. However, just almost a week ago, it announced it has extended the free access to its users all over the world. Users are entitled to a one week free access to the premium contents on the pornographic content website.

This according to Pornhub, was to encourage people globally to stay at home and help reduce the spread of the virus. Since March began the website has seen traffic rise from 1.8% to 11.6%.
This present a significant jump in the number of daily users using the platform as the world has been asked to stay at home. In the month of February, the daily traffic was at a low of 0.1%

Data from Pornhub also showed a total number of searches of "corona virus" on the website. This in the last thirty days exceeded 9 million searches.

As the number one website for pornographic contents on the website, the journey hasn't always been green for Pornhub. In 2019, Paypal which was a major payment processor on the platform allowing models to receive payments abruptly discontinued serving Pornhub. This put its models in an unusual tight position.
Though Pornhub has partnered with privacy centric coin XVG Verge, many models were not familiar with the use of cryptocurrency. Despite this, Pornhub weathered the storm and continued to forge ahead and also added other payment method such as the TRON based USDT.

As nations of the world combat the virus, citizens are ever more encouraged to stay at home and this Pornhub may continue to see upward surge in its daily traffic.