TRON to onboard Steemit as it sets to join TRON Ecosystem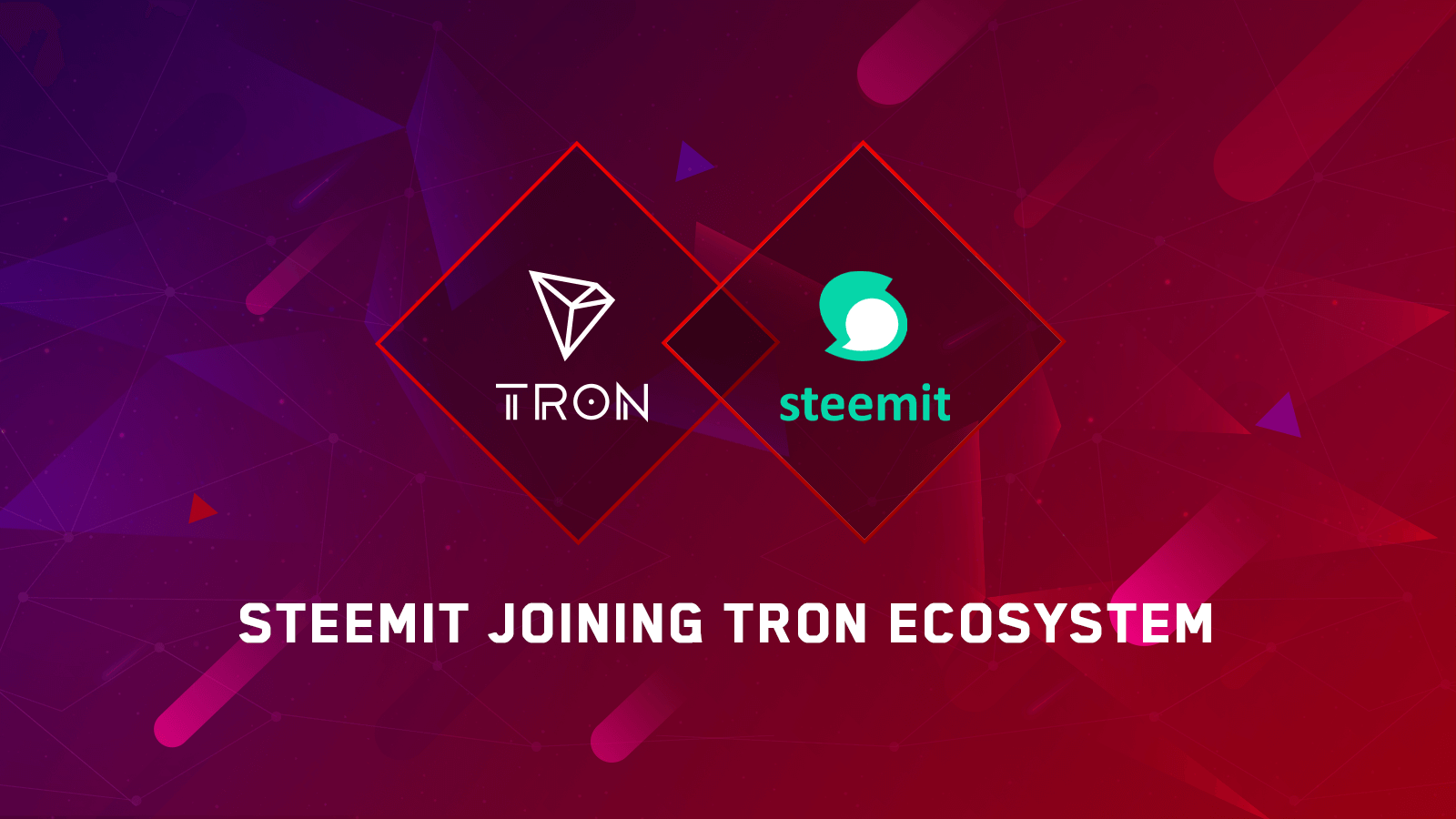 TRON has announced a strategic partnership with the largest blockchain based social media platform Steemit to onboard its numerous Dapps and user base into the TRON Ecosystem. 

The announcement which was made via a press release on TRON's medium account revealed that both development teams of the two organizations will immediately begin working together to bring Steemit and other Steem blockchain based DApps to TRON blockchain and its community of over 20 million users, products, and services.

According to TRON, "the partnership continues the beat of TRON's rhythm in partnering with top firms like Samsung, Poloniex, Opera, and DLive to provide a dynamic value proposition to its users, investors, and community members.'

Steemit is a decentralised blogging platform built on the Steem blockchain and having its own token. It allows users to easily reward publishers by upvoting their contents published. 
The Steemit blockchain also houses several other Dapps such as DTube, APPICS etc which are designed to be censorship resistant. Built by Dan Larimer and Ned Scott, Steemit empowers anyone to create an account and earn crypto for published contents upon upvotes. 

Speaking on the partnership, Justin Sun, CEO of TRON and Bittorent said "We are very excited to welcome Steemit into the TRON ecosystem, together we will usher in a new era of decentralized social networking."

TRON disclosed it will work with Steemit Inc, to create further value for its users and to augment their advancements in decentralised technologies. 
This will include migrating STEEM token to a new TRON based STEEM token and the creation of accelerator program for the developer community. 

TRON believes this partnership further empowers its title as the blockchain industry's leader in distributed ledger technology with over 800 Dapps now in its ecosystem.