Kenyan Blockchain Associate and Techno Brain Sign an MOU to Promote The Growth of The Regulatory Framework In The Blockchain.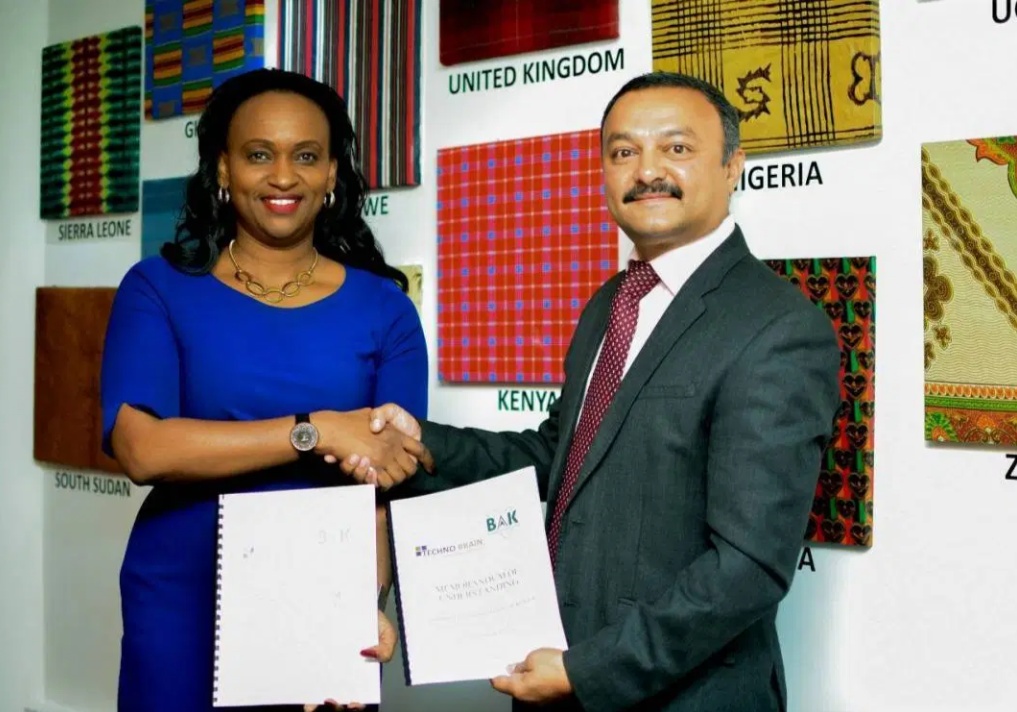 A leading provider of IT solutions in Africa, Techno Brain has signed a memorandum of understanding (MoU) in order to help promote the professional standards in blockchain, as well as create possible ways of promoting the development of a regulatory framework in the world of emerging technologies.
The MoU lists of mutual obligations between the two parties included the following:
For both institutions to educate and promote blockchain and emerging technologies.
Undertake frequent working meetings and groups.
Foster the seamless collaboration with governments, regulators, as well as organizations for a facilitative regulatory and business environment.
Techno Brain is currently one of  Africa's leading IT solutions and training service provider, with active operations in over 20 African countries. There is a wide range of solutions offered by the company especially in the area of big data, artificial intelligence and Blockchain technology.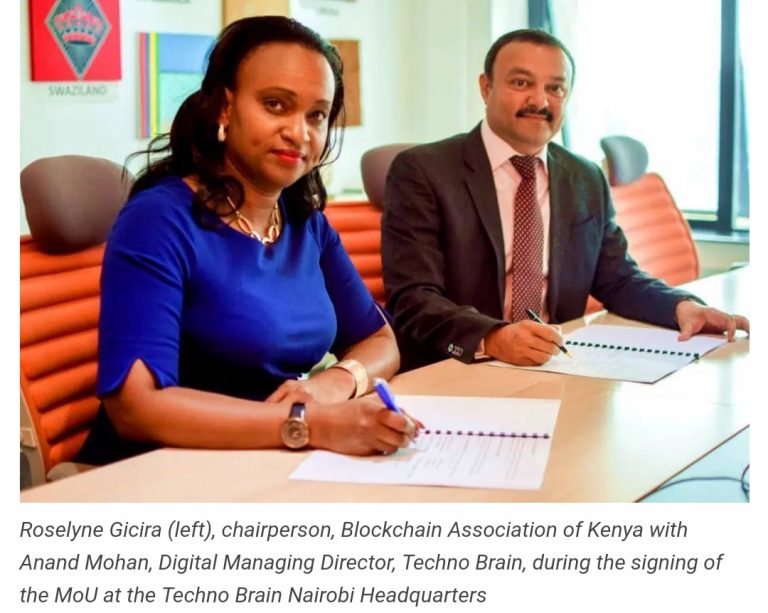 Anand Mohan, the Digital Managing Director, Techno Brain, in a statement about the recent partnership, said that:
"We believe this partnership will be instrumental in developing capacity, drive adoption and implement industry solutions using blockchain technology in Africa."
Roselyne Gicira, the chairperson, BAK also said:
"We are happy to partner with leaders and innovators who are prepared for future technologies. The association seeks to provide strategic linkages to companies in this field especially in product and business development. TechnoBrain has an extended expertise in this field and the benefits of this collaboration look very promising."
The Kenyan blockchain association which had experienced a restructuring in very recent times, having a new board and chairperson, had gotten into a partnership with the Blockchain Association of Ukraine for knowledge sharing, this was done across a wide range of areas which included research, education and the development of their member associations in the world of blockchain technology.
Just like some other African countries Kenya is experiencing rapid growth in the blockchain space. The launch of the Kenyan Blockchain taskforce report is an indication that the country is showing a lot of interest in adopting this technology.