Will Cryptocurrency Create Financial liberty for Africa?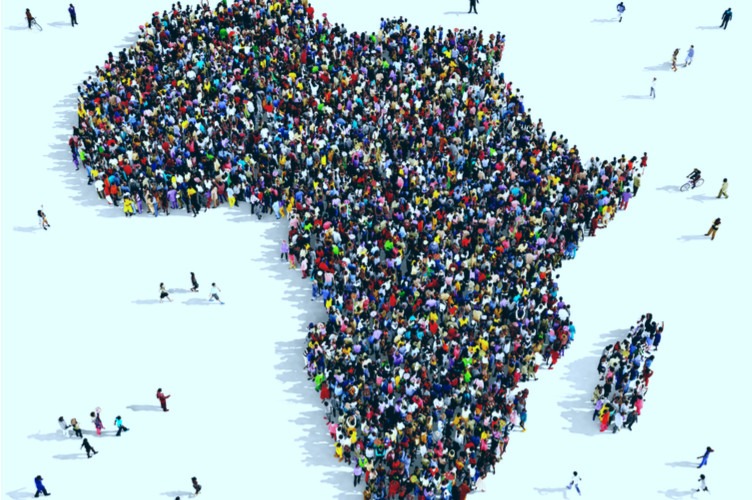 Cryptocurrency is causing a disruption to the traditional banking system and many societies are experiencing a gradual transition towards a cashless society, positioning digital currencies as the future of banking and commerce. Cryptocurrency offers additional opportunities for the African economy due to its flexibility.
What Are Cryptocurrencies?
Cryptocurrencies are encrypted digital currencies which are decentralized and not controlled by a centralized government. Although certain governments such as Venezuela are creating their own cryptocurrency, it is still largely decentralized. It is also an open source transaction controlled by codes on peer to peer networks where each transaction is built on a block that must be verified by each node. This makes it difficult for one single entity to determine or affect the currency.
Cryptocurrencies such as Bitcoin, Ethereum, Litecoin, and Dash are encrypted currencies that use cryptography to ensure that transactions are secure. Cryptocurrencies are built on a secure platform called the blockchain. So, each transaction carried out is secured through linear additions of information on blocks that are added to the chain, therefore, tracing transactions is made easy.
Financial Inclusion
As the world moves towards adopting cryptocurrencies as a medium of payment, Africa is not to be left behind. Forward-thinking Africans have
already taken it upon themselves to ensure that African also adopts digital currencies to its system as cryptocurrencies such as Nurucoin, and Ditcoin are native to Africa.
Cryptocurrencies are proving to be a solution to Africa's economy as it offers financial inclusion, generates employment opportunities, which is seen in the growing cryptocurrency startup industry. Startups such as Kenyan owned BitPesa and Nigerian owned Bitkoin are providing local and Sub-Sahara exchange services in Africa.
Cryptocurrency can be an alternative to the African inflation situation. The continent has a history of inflation or hyper-inflation like Southern Sudan is experiencing currently. The country's inflation rate was recorded at 11.2% in February. It's no wonder there's a high rate of cryptocurrency users in Nigeria as the country experienced an inflation rate of 15.37% in 2017, making cryptocurrencies a better option than the volatile local currency.
A Better Option for Cross-border Payments
The first cryptocurrency ATM was shipped to Zimbabwe from Swiss with bitcoin being an attractive option for the citizen as the country's currency had collapsed. It also proved to be a great option as online payments were restricted by banks in most cases. Cryptocurrency also offered a great choice for remittances which the African economy relies on. Countries such as Kenya have diaspora remittances which reached $1.95bn in 2017 alone.
Cryptocurrency offers Africans faster intercontinental and cross-border trade payments than conventional currencies. Transactions with cryptocurrency are faster and will serve as a catalyst for the growth of the African economy. It also offers African traders a wider reach as they can accept cross-border payments without going through institutions such as PayPal which is restricted to Nigerian users.
The wide range adoption of cryptocurrencies even to the local markets, restaurants, bars and so on is what the African crypto space looks forward to. But till that happens, African cryptoprenuers are working to make cryptocurrency adoption in Africa easier.
Do you think cryptocurrency will liberate the African economy or should we just stick to the conventional system?
Disclaimer:
The Information provided on the website is designed to provide helpful information regarding cryptocurrency subjects. The content is not meant to be used, nor should it be used as a basis, foundational knowledge or prerequisite for decision making regards trading. Always do your own research and due diligence before placing a trade. We are not liable for any outcome based on any content found on the site.
Market Retraces its Steps after Opening the Week with Green across the Market.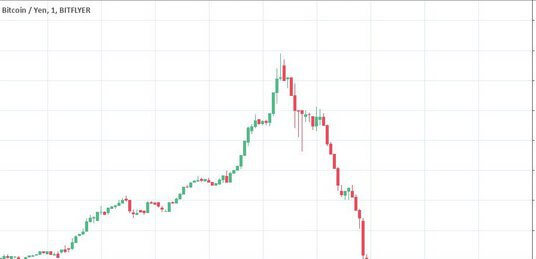 The first day of the week just three days ago opened the week to a wide spread gains across the cryptocurrency market with Tron reporting the highest gains of over 9%. Today opens with significant losses that have wiped out the gains made in opening day of the week. Bitcoin is currently trading at a loss of 11.01% as at press time standing at $11,503. Total market capitalization sits at a $313 billion. Opening day of the week, it was at $327 billion
The second largest cryptocurrency by market capitalization Ethereum is trading at $271 which is over $30 lower than its week opening price. It is currently reporting 11.94% loss. XRP of Ripple is trading at a negative of 15.79% as Litecoin is also a little below standing at loss of 14.59%. The price of XRP stands at $0.33 while Litecoin is just over $100.
Tron which recorded the highest gains in the opening day of the week is reporting an astonishing 16.56% loss with Bitcoin SV, the embattled Bitcoin fork showing 18.56% in red. Top loser on today is EOS which is trading at $4.66 with a market capitilization of $3.9 billion but suffering a loss of 20.13%. Bitcoin cash is at 18.48% red trading at $339.29.
Tether the stablecoin positioned at number 8 by marketcap is stable at $1 but reports a 0.06% red which should be normal as it is of course a stable coin.
The industry continues at grow and thrive with the reported achievements of Blockstack to conduct a SEC compliant token sales, the market normally responds favorably to such news. While its is normal for the market to step back a bit after an upward surge, could this be the result of the 7300s BTC dumped on Binance?
Someone on Binance is in a hurry to sell ~7.5k+ bitcoins ($100 million). It's a limit order, but it's aggressively adjusting it's price to be on top of the orderbook. Pushed down price from $12.6k to $12.1k. 5k btc left pic.twitter.com/f6jwAyDDc0

— Madoff wasn't on the blockchain (@bccponzi) July 9, 2019
We can only look at the charts and open our ears to hear positive news. And by the way, Bitcoin has increased in dominance to 65.4% as against its week opening dominance of 62.1%.