What Is An ICO and How Does It Work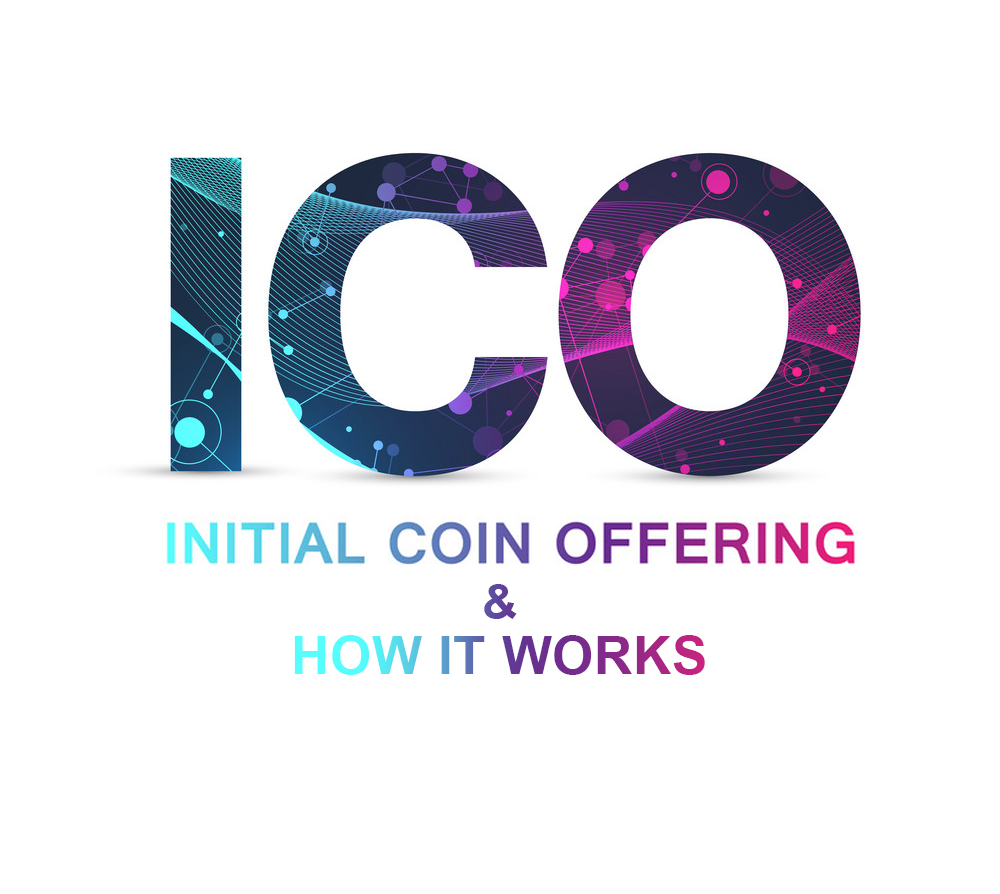 An initial coin offering (ICO) is a way of fundraising via the use of Cryptocurrencies like Bitcoin or Ethereum. It's often used in projects that are yet to fully develop their Blockchain product, platform or services. Payment of which is usually made with Bitcoin or Ethereum but in some cases fiat currency is also accepted
Most times, an ICO is compared to an IPO (Initial Public Offering). However, this comparison is quite deceptive. IPO is the very first sale of stock issued by a company to the public and it usually applies to established businesses that sell partial ownership shares of their company as a means of raising funds. In contrast to an ICO, which is mainly used as a fundraising mechanism like the charity but in this case, it allows the company to raise funds for their project and the investors who purchase the company tokens are not purchasing any ownership in the company.
Also, investors who participate in initial coin offerings, participate with the expectation that the company will be successful while driving demand and causing tokens to increase in value. In a nutshell, the investors' hopes to get an enticing return on investment (ROI) as proponents of that particular cryptocurrency project.
Short History of ICO
The first token sale also known as an ICO was held by Mastercoin in July 2013. In 2014, Ethereum raised funds with a token sale, raising 3,700 BTC in its first 12 hours, equal to approximately $2.3 million at the time. ICO token sale became very popular in 2017, several other cryptocurrencies have then been funded with ICO.
At the start of October 2017, ICO coin sale worth $2.3 billion had been conducted during the year. Ten times more than it was in all of 2016. By the end of 2017, ICOs had raised almost 40 times as much capital as they had raised in 2016, although still amounting to less than two percent of the capital raised by IPOs.
According to industry newsletter Cointelegraph, companies raised around $6 billion via ICOs in 2017; 37% of that amount was made by only 20 ICOs. Already by February 2018, an estimated 46% of the 2017 ICOs had failed. Ethereum is (as of February 2018) the leading Blockchain platform for ICOs with more than 80% market share.
How ICO Works
After knowing what an ICO is, it is pertinent to know how it works. Typically, ICO tokens or coins can be created on platforms that support the creation of digital tokens or coins like the Ethereum Blockchain, Tron, EOS, NEM, Waves etc. Taking the Ethereum Blockchain as an example, ICO token created on the Ethereum Blockchain follows the ERC-20 token standard and thus are called ERC-20 tokens.
Why Perform ICOs?
Traditional financial institutions (I.e. Banks) would be unlikely to loan startup money on the basis of a whitepaper alone, especially in the crypto space where lack of regulation is one of the reasons for unwillingness on the part of these institutions.
An ICO can be a very effective and efficient method of raising capital and funding project. For startups, it allows them to get spendable currency based on an idea, which may or may not have been tested in the market. The chances that many of these small, non-established companies to get funding any other way is unlikely.
Can ICO be held by anyone?
Well, yes for a short answer as anyone could develop a token or coin and write a whitepaper that describes its application. But the individuals or company who hold ICO need to create a possible Blockchain-based venture. This requires knowledge, skill, and experience that not everyone has. There is also a need for research to be made as regards the complex regulatory issues that vary from one jurisdiction to the next and may soon change in response to ICOs' growing popularity. In order to hold a successful ICO, the Blockchain-based venture should be solid and backed by concrete evidence as to how the project idea will work, what it does, why it's valuable, who needs it and how it can be developed. Convincing and selling the ideas to investors is another crucial step towards the success of the ICO.
Do you find this article helpful? Do let us know your opinion, contribution or suggestion in the comment section below.
Disclaimer:
The Information provided on the website is designed to provide helpful information regarding cryptocurrency subjects. The content is not meant to be used, nor should it be used as a basis, foundational knowledge or prerequisite for decision making regards trading. Always do your own research and due diligence before placing a trade. We are not liable for any outcome based on any content found on the site.
Sprtshub.io -Nigeria's #1 Sports Platform on the Blockchain Launches Token, Reveals Stakemine.io listing and ICO plans.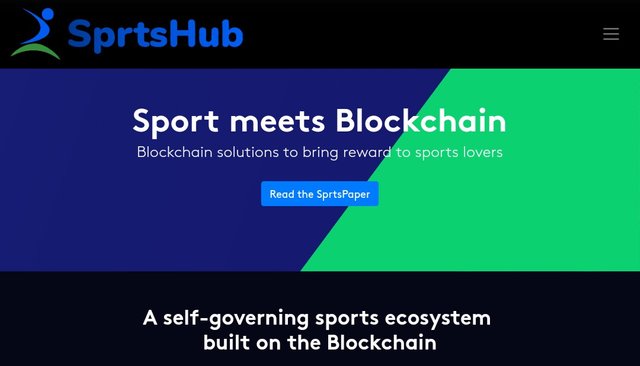 Sprtshub.io has been successfully running for a year now and today, in a recent press release on its steemit handle, the team updates her community on the recent milestones reached. Interestingly, sport lovers and enthusiasts will now have an amazing time sharing sport updates on the blockchain.
A complete Sports ecosystem
The sprtshub.io platform is an amazing sports ecosystem complete with, Blogging, Gaming, Betting, Shopping and a Talent Management Agency all of which will be powered by the platform's traditional currency, SHC.
A platform that will afford users the freedom of choice to share what they enjoy about the sporting world is what we are building.
Token Economy
The sprtshub.io ecosystem is designed to be driven by a traditional token called Sprtshubcoin SHC, and this was created on the 28th of March 2019. Total supply is 300m and it is powered by the eosio software.
The token will be at the heart of the sports first multi blockchain ecosystem and can be earned through blogging, gaming, betting and shopping.
There is a planned Smart Drop event that will be used to reward regulate users, contributors who will write and do videos about sprtshub.io and it's unique offerings.
Stakemine.io listing
Sprtshub.io is literally on stakemine.io to give users token in return for staked bandwidth
The whole idea is to allow users support projects they see with some value instead of being taken for a ride as has been the case with regular project offerings.
With stakemine, the users determine their choice of projects and stake bandwidth in process called Initial Bandwidth Offering, IBO.
So if you want to earn some tokens in return for staking your eos, check us out at stakemine.io.
Blogging Statistics
Without a marketing budget, sprtshub.io has been growing organically while we worked behind the scenes to present a sports platform that has the ability of impacting the sports world
Our blog platform is designed to be a standalone board where users can earn SHC for their articles through an upvote rears system and also still be able to share to blockchain of their choice.
The launch of the platform reward system will happen in June 2019.
Sprtshub Bets
The betting platform is currently under development and what have released the alpha version as a teaser to allow sports lovers who like to stake for their favorite games indulge themselves.
The platform when ready will utilize the Sprtshubcoin reward economy.
Airdrop, Pre-sale and ICO
We are presently running an airdrop which will be governed by completing social media tasks.
Pre-sale and ICO will follow shortly after and we look forward to allowing every one interested get their hands on the token.
Exchange listings
Yes, I said listings as we are presently in talks with some very good exchanges with good reputation and volumes and we will be listed immediately after the token sale.
This is a good time to grab some tokens and hold.
There is about 8million SHC Smart Drop for content creators
For more about sprtshub.io follow the project and join the Telegram Community and engage in daily activities to earn tokens.
Disclaimer:
The Information provided on the website is designed to provide helpful information regarding cryptocurrency subjects and updates. The content is not meant to be used, nor should it be used as a basis, foundational knowledge or prerequisite for decision making regards trading or participation in the activities here mentioned . Always do your own research and due diligence before joining the platform . We are not liable for any outcome based on any content found on the site.
AFRICUNIA BANK To Launch The Fastest Financial Blockchain Technology– Creates New Paradigm In The Way Global Banking Operates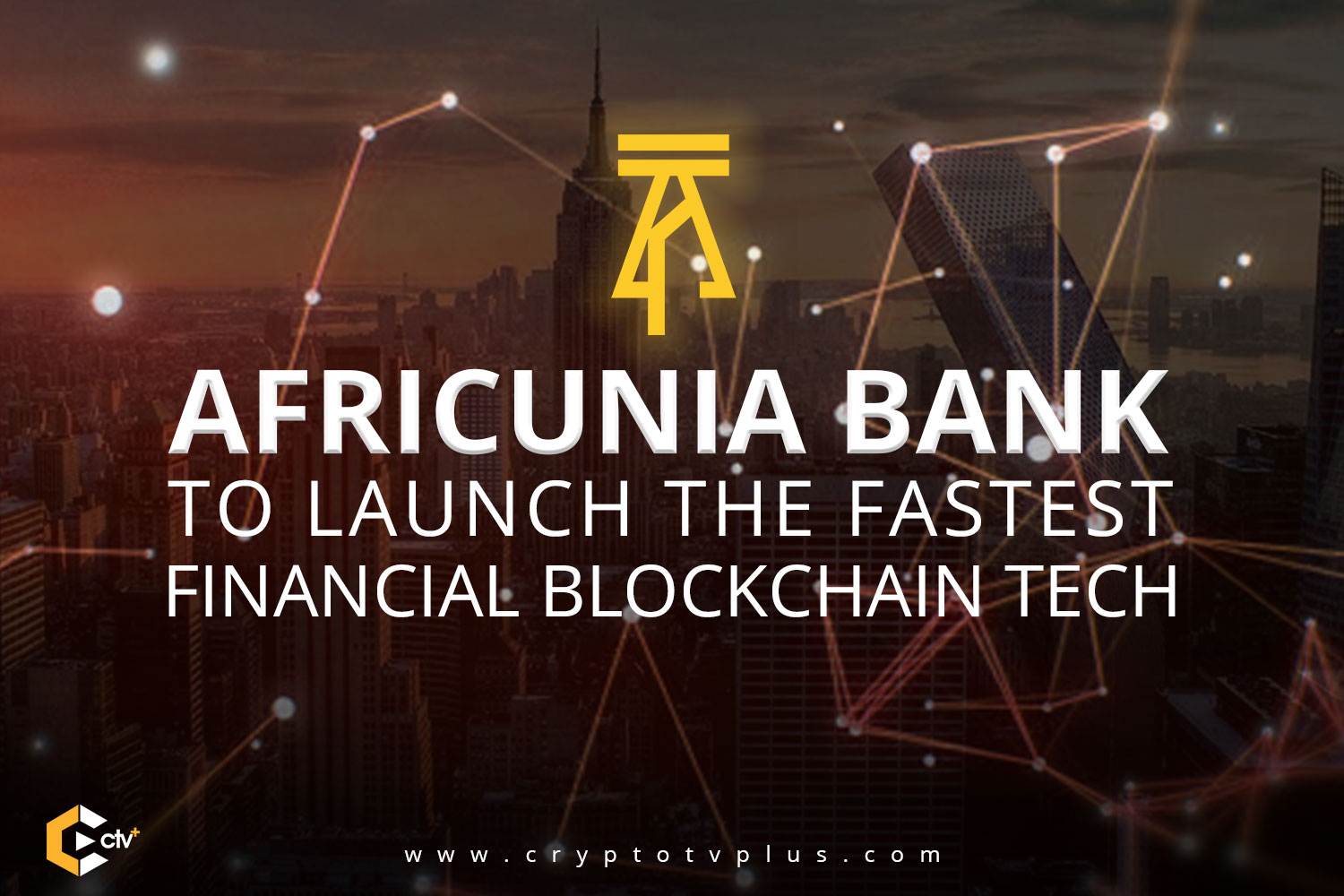 AFRICUNIA's primary goal is to become the industry standard and a one-stop shop for setting up tokenized funds, regardless of whether these funds invest in the fiat or crypto universe.
London, United Kingdom – March 12, 2019 – The global banking industry has utilized existing methodologies for decades. Along comes Bitcoin and other crypto currencies based on Blockchain Technologies, and it was only a matter of time before an organization would step-up and disrupt the entire Global Banking Industry. This would affect not only typical banking, but also investing and commerce. Every sector of the Global Marketplace would be affected, including: Healthcare Providers, Insurance Companies, Manufacturing, eCommerce, Custom, Land Registry, Identity Management, Governments, and others.
A forward thinking group, led by Don Chancellor, Founder & President, has announced the formation of "AFRICUNIA BANK", destined to forever change the global banking system. During a recent interview, Don Chancellor explains that "AFRICUNIA is introducing an innovative banking model that allows the use of digital currency without hurdles, risks and technical barriers linked with owning, transferring, and trading in crypto currencies and tokens. Open exclusively for investment, AFRICUNIA is a third generation closed-end fund that uses the AFRICUNIA Blockchain Technology to create a peer-to-peer cryptocurrency called AFCASH."
He further says that ''AFRICUNIA Bank will be 100% fully Digital Crowdfunded Open Bank based on the Blockchain Technology 4.0 and that this Blockchain Digital Bank will be a new and unique Financial Institution that will offer not only traditional banking services related to opening of savings & current accounts, issuing of debit & credit cards, loans and forex exchange services but also will provide innovative banking services such as bank-to-bank transactions, interconnecting the world of traditional finance and cryptocurrency startups.''
AFRICUNIA Blockchain will be the very first Blockchain Technology that will be Afro-centric, aims to bank the unbanked and commits its revenue to humanitarian causes for the welfare of the less privileged ones in Africa and around the World. This new banking platform will lead the way for the Global Banking System to bridge the gap between fiat and cryptocurrencies. AFRICUNIA is a virtual bank that will be issuing AFCASH using AFRICUNIA Blockchain 4.0 Technologies. It is well positioned to become an industry standard for seamless funds tokenization and management by leveraging its own Blockchain Technology. AFRICUNIA is registered in the UK as AFRICUNIA LIMITED with offices in Austria, Malta, Switzerland, Ukraine, the Philippines and Nigeria to provide banking and financial services.
At the heart of AFRICUNIA's mission is to bring about investment globalization, transparency and decentralization to the next level by leveraging Blockchain Technology. Here are their primary value propositions:
Offering The Best of Both Fiat and The Cryptocurrency World:The majority of tokenized investment platforms are either fully crypto-oriented or are pegged to some tradable assets such as gold or fiat currency. AFRICUNIA intends to create a platform that allows users to gain from both.
Promoting Sustainable Investment of Funds:All the tokenized funds will be reviewed and approved by their legal advisors to make sure they are fully compliant with the existing laws and regulations.
Developing a Standardized Platform:AFRICUNIA believes that this is the right time to launch industry standards for setting up the tokenized investment platforms.
Enhanced Transparency:The tokenization of interests in funds, or shares in profits, provides accountability and transparency to the investment process.
Scalable Fund Development:By using the AFRICUNIA platform, any approved investment manager can setup and run a tokenized investment fund without going through the pain and effort of developing the necessary IT and legal infrastructure.
For complete information, please visit AFRICUNIA
South Korea Lawmakers Propose Bill to Legalise ICO
Lawmakers across the globe have been working rigorously on bills to legalise or regulate cryptocurrencies and the blockchain technology. But, this time, South Korean lawmakers are trying to put up a bill to legalize the launch of new initial coin offerings (ICOs) and digital currencies.
This group of South Korean Lawmakers is lead by Rep. Hong Eui-rak of the ruling Democratic Party of Korea who is backed by 10 other legislators who want  the bill endorsed this year.
Rep. Hong Eui-rak who spoke at a forum devoted to ICOs and blockchain technology at the National Assembly on Wednesday said that "the bill is aimed at legalizing ICOs under the government's supervision." He revealed that the bill was based on collaborative research conducted by his office and the Korea International Trade Association (KITA).
Hong expressed the aim of the bill:
"The primary goal (of the legislation) is helping remove uncertainties facing blockchain-related businesses."
Lots of ICOs have been shrouded in scams and according to the bill, ICOs initiated by public organizations and research centers will be subject to strict supervision by the Financial Services Commission and the Ministry of Science and ICT.
The benefit of the blockchain technology needs to be incorporated into the economy. Chung Sye-kyun, a speaker from the National Assembly, states the role of lawmakers to eliminate political uncertainties surrounding
digital currencies and blockchain technology and their adoption:
"Blockchain and cryptos can be used in various public sectors for good causes. Given their potential, we need to work to help reduce political uncertainties they face."
The move is the first parliamentary challenge to the government's ban on the opening of new ICOs, which was introduced late last year to fight speculative investments in cryptocurrencies. The proposed bill is a great start to eliminating the dark shadows that have loomed over ICOs in South Korea.
Do you think the bill will help eliminate ICO scams? Share your opinion with us in the comments section below.
Image Credit: Bitrazzi



Disclaimer:
The Information provided on the website is designed to provide helpful information regarding cryptocurrency subjects. The content is not meant to be used, nor should it be used as a basis, foundational knowledge or prerequisite for decision making regards trading. Always do your own research and due diligence before placing a trade. We are not liable for any outcome based on any content found on the site.