What Is An ICO and How Does It Work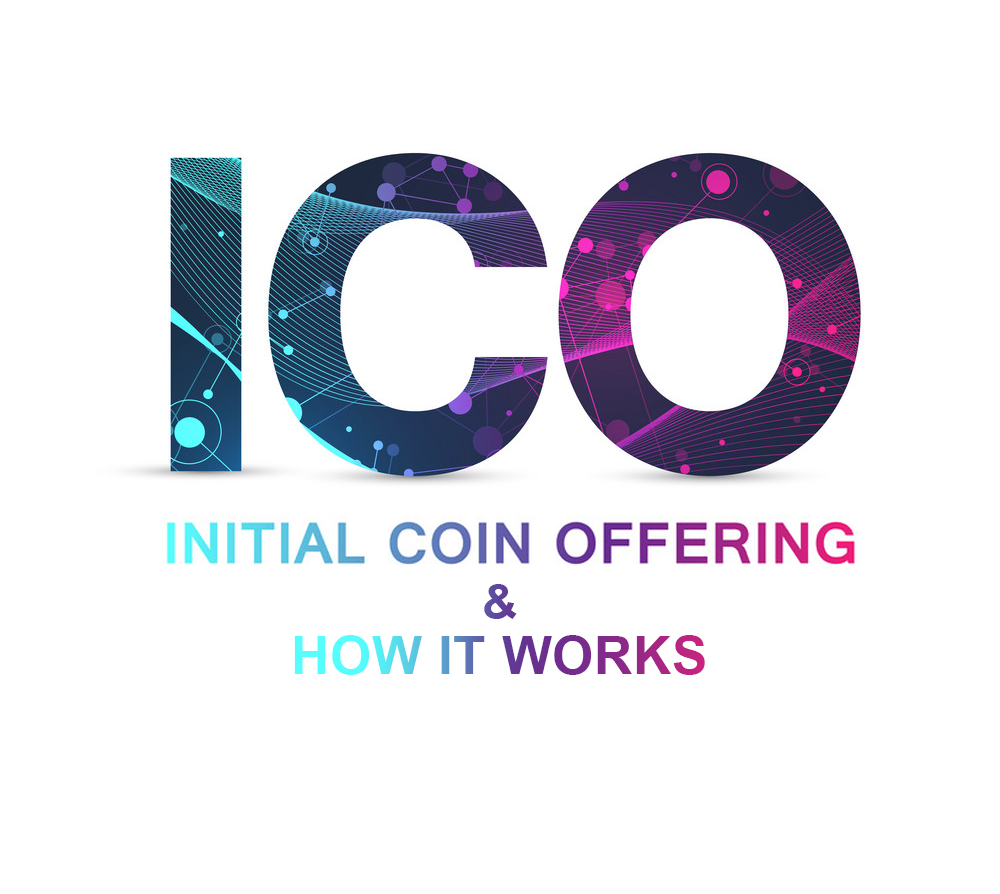 An initial coin offering (ICO) is a way of fundraising via the use of Cryptocurrencies like Bitcoin or Ethereum. It's often used in projects that are yet to fully develop their Blockchain product, platform or services. Payment of which is usually made with Bitcoin or Ethereum but in some cases fiat currency is also accepted
Most times, an ICO is compared to an IPO (Initial Public Offering). However, this comparison is quite deceptive. IPO is the very first sale of stock issued by a company to the public and it usually applies to established businesses that sell partial ownership shares of their company as a means of raising funds. In contrast to an ICO, which is mainly used as a fundraising mechanism like the charity but in this case, it allows the company to raise funds for their project and the investors who purchase the company tokens are not purchasing any ownership in the company.
Also, investors who participate in initial coin offerings, participate with the expectation that the company will be successful while driving demand and causing tokens to increase in value. In a nutshell, the investors' hopes to get an enticing return on investment (ROI) as proponents of that particular cryptocurrency project.
Short History of ICO
The first token sale also known as an ICO was held by Mastercoin in July 2013. In 2014, Ethereum raised funds with a token sale, raising 3,700 BTC in its first 12 hours, equal to approximately $2.3 million at the time. ICO token sale became very popular in 2017, several other cryptocurrencies have then been funded with ICO.
At the start of October 2017, ICO coin sale worth $2.3 billion had been conducted during the year. Ten times more than it was in all of 2016. By the end of 2017, ICOs had raised almost 40 times as much capital as they had raised in 2016, although still amounting to less than two percent of the capital raised by IPOs.
According to industry newsletter Cointelegraph, companies raised around $6 billion via ICOs in 2017; 37% of that amount was made by only 20 ICOs. Already by February 2018, an estimated 46% of the 2017 ICOs had failed. Ethereum is (as of February 2018) the leading Blockchain platform for ICOs with more than 80% market share.
How ICO Works
After knowing what an ICO is, it is pertinent to know how it works. Typically, ICO tokens or coins can be created on platforms that support the creation of digital tokens or coins like the Ethereum Blockchain, Tron, EOS, NEM, Waves etc. Taking the Ethereum Blockchain as an example, ICO token created on the Ethereum Blockchain follows the ERC-20 token standard and thus are called ERC-20 tokens.
Why Perform ICOs?
Traditional financial institutions (I.e. Banks) would be unlikely to loan startup money on the basis of a whitepaper alone, especially in the crypto space where lack of regulation is one of the reasons for unwillingness on the part of these institutions.
An ICO can be a very effective and efficient method of raising capital and funding project. For startups, it allows them to get spendable currency based on an idea, which may or may not have been tested in the market. The chances that many of these small, non-established companies to get funding any other way is unlikely.
Can ICO be held by anyone?
Well, yes for a short answer as anyone could develop a token or coin and write a whitepaper that describes its application. But the individuals or company who hold ICO need to create a possible Blockchain-based venture. This requires knowledge, skill, and experience that not everyone has. There is also a need for research to be made as regards the complex regulatory issues that vary from one jurisdiction to the next and may soon change in response to ICOs' growing popularity. In order to hold a successful ICO, the Blockchain-based venture should be solid and backed by concrete evidence as to how the project idea will work, what it does, why it's valuable, who needs it and how it can be developed. Convincing and selling the ideas to investors is another crucial step towards the success of the ICO.
Do you find this article helpful? Do let us know your opinion, contribution or suggestion in the comment section below.
Disclaimer:
The Information provided on the website is designed to provide helpful information regarding cryptocurrency subjects. The content is not meant to be used, nor should it be used as a basis, foundational knowledge or prerequisite for decision making regards trading. Always do your own research and due diligence before placing a trade. We are not liable for any outcome based on any content found on the site.