Ethiopia Partners with Cardano to Improve Agriculture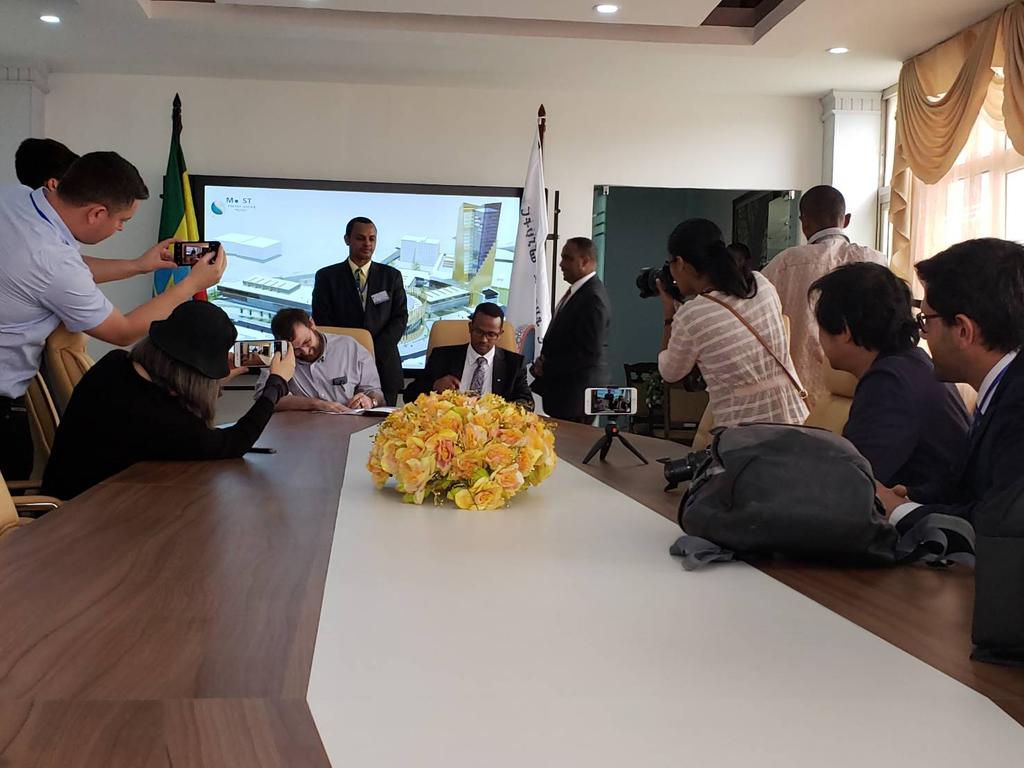 Ethiopia is experiencing a Blockchain progression as today, Cardano's founder Charles Hopkinson signed an MOU with the Ethiopian Ministry of Science and Technology. The Ethiopian government is working towards implementing blockchain technology for governmental and administrative use.
Cardano has a goal to work with governments and other organizations to raise efficiency and transparency by utilising the blockchain. This is why Hoskinson and the rest of the Cardano team will be setting up educational courses on Haskell and blockchain programming and development, and also begin to explore ways to make the governmental organizations of Ethiopia work more effectively. The Cardano team had earlier announced its intentions to spread Cardano through Africa with educational campaigns and implementing the technology to solve problems that have caused strife in the continent for decades.
Cardano is aiming to help Africa solve problems facing the nation. These problems include determination of land ownership. African nations can create land registries and put an end to these problems using the Cardano blockchain.

Cardano had one of their biggest breakthroughs last week. Their proof-of-stake algorithm, called Ouroboros has been announced to be provably secure. This news is great news to miners as the means that more miners will be able to utilize the incentives that Cardano presents. Cardano's  programming language Haskell is also a standardized programming language which is loved by developers for its simplistic yet mathematical nature. Haskell has distinguished them from other protocols.
This new partnership between Cardano and Ethiopia will usher in more blockchain projects to the country Also, since the partnership is an MOU it implies that there is no binding obligations – which means there are no guarantees this collaboration will carry on as planned. But we look forward to seeing the fruition of the partnership.


What do you think about the partnership between Cardano and Ethiopia? Share your opinion with us in the comments section below.
Image Credit: twitter
Disclaimer:
The Information provided on the website is designed to provide helpful information regarding cryptocurrency subjects. The content is not meant to be used, nor should it be used as a basis, foundational knowledge or prerequisite for decision making regards trading. Always do your own research and due diligence before placing a trade. We are not liable for any outcome based on any content found on the site.
EOS Versus TRON, The Dapp War Continues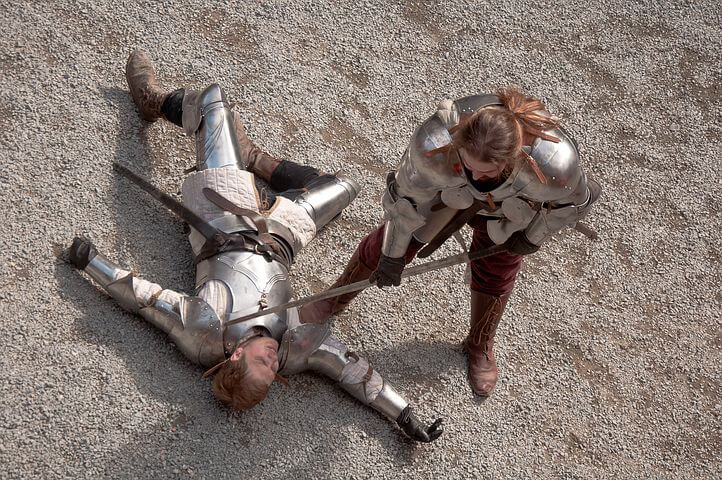 The world of Decentralised applications (DApps) began with Ethereum. However, it has grown to include more blockchains Networks utilizing smart contracts to build DApps on the blockchain. With over 1,800 listed DApps according to Dappradar.com TRON network and EOS seems to be on a warpath for dominance.
Before we crown the King of DApps, it is important to note that a DApp must have an open source code available to all. A DApp must also be decentralized, incentivized and have an algorithm that generates token or an inbuilt consensus mechanism.
While the battle of supremacy on DApps revolves around TRON and EOS, it is important to note that these blockchains are not so different from each other. Both Tron and EOS started on the Ethereum blockchain as ERC-20 tokens. However after creating their own Mainnet they moved all of their tokens to their own blockchain network.
It is also important to note that both TRON and EOS are built on the delegate Proof of stake mechanism (DPos). The DPos is a mechanism where the selection of block producers will be done by voting. EOS has 21 block producers of which 20 will be selected by top 20 received votes and 1 will be randomly chosen. On the other hand, TRON has a total of 27 block producers (super representatives) who have to go through voting systems. It is impressive that both blockchains allow its token holders to Vote for their Block producers or Super representatives.
TRON Foundation was created in September 2017 by its CEO Justin Sun and it's mainnet was launched in June 2018. TRON based network claims to have the capacity of clearing 2000 Transaction per second. However, the TRON network block explorer TronScan reveals that it is currently close to 750 TPS.
On the other hand, EOS is own by Block.One, an open source software publisher. Its white paper was published in 2017 and the open source software was launched on June 1, 2018 by Dan Larimer, who is also the founder and creator of Bitshares and Steem. While EOS has been called the Ethereum Killer, however, it currently processes around 4000 Transactions per second.
According to TPS, EOS is winning the race. Also, in Q2, 2019, EOS has almost 62% DApps active in Q2. Although AnChain, blockchain intelligence firm claims that in Q1, 75% of the traffic from the top 10 gambling dApps on EOS were driven by bad bots. That means about $6 million worth of transaction volume was carried out by bots. TRON's DApps, on the other hand, had 82% active uses in Q2, 338 out of 412 of all TRON's DApps were active in Q2.
As at press time, EOS is the top blockchain network with 2,231,299Op activity while TRON is coming 5th with 842,442Op. However, TRON DApp TronBet is taking the lead on DappRadar with more than 3000 users and $6.1 million in its 24hour volume. EOS DApp, Dice, comes after TronBet more than 97,000 users and a 24hour volume of $266,000.
Although there have been whispers on the state of DApps and their relevance, but it is important to note that DApps are pulling their weight in the blockchain sphere. While it will be difficult to name who is King of DApps, there are other Blockchain networks building DApps that are worth keeping an eye on such as Steem, IOST, and TomoChain.