The Twitter accounts of a major cryptocurrency entities both corporate and non-corporate have been hijacked by some unknown persons.
Attention was first drawn to a tweet by leading cryptocurrency exchange Binance saying it had partnered with CryptoForHealth and are giving back 5000 BTC to the community with a see more link – cryptoforhealth.com.
The hackers apparently also targeted other twitter accounts of crypto firms and individuals such as the CEO of Binance, CZ; the Founder of Tron, Justin Sun; CoinDesk, a leading crypto news portal, Bitfinex, Kucoin, Coinbase, Creator of Litecoin Charlie Lee, Gemini and other cryptocurrency firms and proponents not excluding the official Bitcoin Twitter account.
We have partnered with CryptoForHealth and are giving back 5000 BTC to the community.

See more here : https://t.co/yxSTptGN2I

— Bitcoin (@Bitcoin) July 15, 2020
The hack appears to be a well orchestrated mission to quickly scam people of their money. While the website has been taken down already, the hackers are still on rampage.
The nature of the hack appears to be an exploitation of vulnerability on Twitter considering the ease at which the hackers are spreading from one account to another and using hijacked accounts to retweet their fraudulent posts from other hijacked accounts.
This sentiment is further shared by Mastering Bitcoin Author and a top Crypto Evangelilst Andreas who tweeted:
It seems like some Twitter API posting service has been compromised and being used to send out fake "giveaway" tweets from popular crypto/blockchain accounts. "CryptoForHealth" is a scam.
No way are all these accounts unprotected by strong passwords and TOTP 2FA
https://twitter.com/aantonop/status/1283488435341328384?s=19
As of press time, the hackers have been able to generate over $10,000 in BTC from unsuspecting victims.
https://www.blockchain.com/btc/address/bc1qxy2kgdygjrsqtzq2n0yrf2493p83kkfjhx0wlh
Image credit: Forbes
PayPal to Develop Its Cryptocurrency Proficiencies by Partnering with Paxos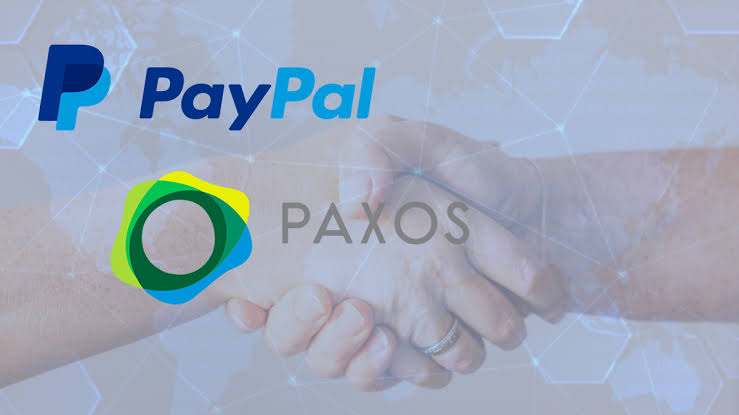 This week ushered in rumours of a groundbreaking partnership between the digital payment joggernaut, Paypal, and Stablecoin operator, Paxos.
It is projected that Paypal will see to the enablement of buying and selling using crypto through Paxos' new brokerage service. What is yet to be ascertained is the cryptocurrencies that paypal will back up. 
Paxos had announced the launch of its cryptocurrency brokerage on the 15th of July 2020. This novel crypto brokerage empowers crypto firms to incorporate crypto trading features to their services.
This service may be accessed via a user-friendly application programming interface integration. It also oversees compliance to relevant regulations.
This move by Paypal into the crypto niche appears to be a huge breakthrough for the firm into the thriving and opportunities filled industry and a revalidation of the crypto sector.
Cointelegraph reports that Paypal was formerly a signatory to the Libra Association – the governing body for Facebook's projected stablecoin. Unfortunately, due to massive criticisms from the media, general public and regulatory agencies, Paypal backed out from the association.
Recently, Paypal intimated the European Commission on some issues which indicates that the organization has plans to develop its own cryptocurrency competencies.
With this smart move, PayPal is up to compete with rival firms like Revolut, Square, and Robinhood in the Crypto trading space.