Top Blockchain Careers You Should Consider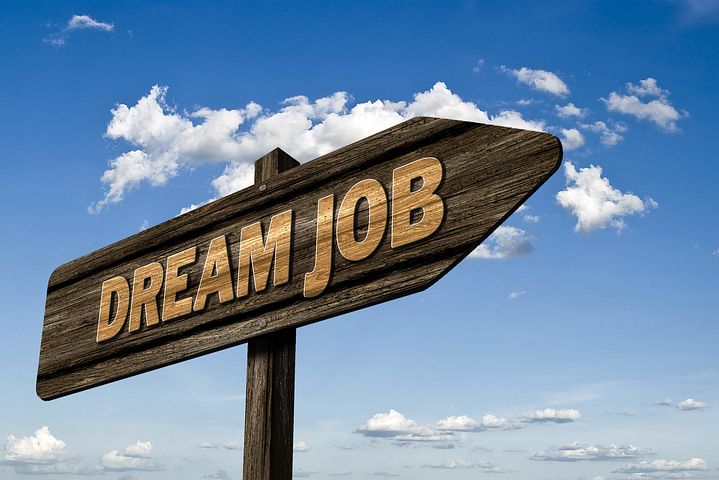 Since the inception of  Bitcoin in 2009, cryptocurrency and its underlying technology, the blockchain technology has been on the upswing. The technology has caused disruption across businesses from finance to the health sector. The advantages presented by the technology such as cost reduction, faster transaction speed and elimination of intermediaries for the facilitation of transactions makes the technology to be much loved.  However as this technology is being adopted, regulated and studied by countries across the globe, careers are also been created. The Blockchain technology offers a more secure way of keeping records and its growth in the past years has created lucrative career options.
One of the hottest skill in the freelance job market right now is blockchain related. According to Indeed.com there are 1949 Blockchain jobs on the site. This indicates that blockchain related jobs are on the rise. But then, what kind of career choice is available if someone decides to venture into the blockchain technology.
Blockchain Developer
One of the most lucrative careers in the industry currently is that of a Blockchain developer. Every company and platform interested or involved needs a  developer to develop their blockchain platforms to provide better service for clients and to optimize their business model. There is a constant need for blockchain developers to write and develop codes that will run the programs these companies want to bring into the blockchain space. However before venturing into this field you need to have some technological skills which could include Microsoft SQL Server, HTML, Regression, Visual Studio, C++, C#, Javascript, Node.js, e.t.c
Blockchain Project Manager
A blockchain project manager is needed to manage and facilitate blockchain technology projects that companies need to develop for their businesses. The blockchain project manager translates the company's needs from regular language into technical language,and then from the blockchain developers' language back into regular language, easy to understand and utilise. He plans and supervises the execution of a blockchain project. To be a blockchain project manager, you may need a project management MBA degree or Master's .
Blockchain Intern
If you desire to get into a blockchain technical career, getting a blockchain internship with a startup or established company would be of great help to you. Although the duties of an intern varies it still pays well. You will however need to have some technical skills such as NodeJS,  APIs, React, Java, C++, Solidity, CSS and HTML, e.t.c.
Blockchain Engineer
The ratio of blockchain engineers to the job demand is 1:14. The duties of a blockchain engineer includes the creation and implementation of digital solutions for blockchain based companies. Their duties also include setting up the company's infrastructure to use ethereum and bitcoin or any other cryptocurrency. He'd also have to implement assets and accelerators as well as analyze code and organize blockchain programming training for new trainees.
A blockchain engineer should be highly skilled in Solidity, Java, Hyperledger, Python, Fabric, Ripple, bitcoin, Oracle Identity, e.t.c.
Blockchain Quality Engineer
As a Blockchain quality engineer, you will be responsible for the automation of frameworks and tests, manual testing and dashboards, all of which works to support mobile, web and platform engineering. Duties such as the complex deliveries of blockchain projects such as developing, application and maintenance of QA automated test standards. Also, he'd have to research and give advice on new blockchain related test automation methods, tools and technologies. An Engineering management MBA degree or very least a Master's level will go a long way to getting you a job as a Blockchain Engineer.
Blockchain Legal Consultant or Attorney
Legal services will always be needed when businesses come together for partnership and growth. With the rise in the firms interested in the blockchain technology, there is an equal rise of those who want legal services. There is a rise in attorneys dealing with ICOs, structuring partnerships and the rest. There will always be a need for legal services, and drafting legal agreements and performing due diligence. The blockchain technology has smart contracts to ensure that contracts of transactions are recorded on the blockchain but then lawyers are still needed.
Blockchain Designer
Web designers are needed as the best place to put your business these days is the internet. Therefore with the increase in the rise of blockchain startups and cryptocurrency, there will be a need for a Web designer who can create new pages and excellent user interfaces.
The blockchain technology is still growing and its use cases is also growing. This means that more career opportunities will present themselves as the years go by.



Report: EOS Loses 400,000 EOS Due to Security Glitches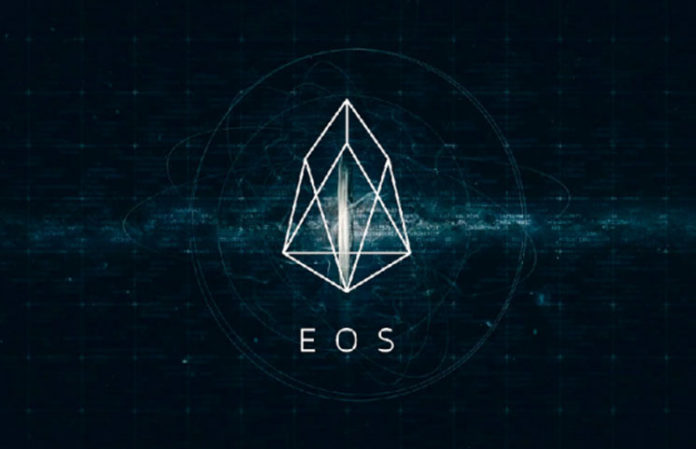 The crypto market has been bearish for some time now and a lot of tokens have had their fair share of dips. Likewise, EOS has also experienced quite a dip. However, it may seem that EOS is not suffering losses from the bearish market alone but has also experienced significant losses due to some security glitches. These issues have led to the loss of 400,000 EOS which is about $200,000, at the time of writing.
However, a report from Peckshield revealed that EOS ecosystem has been suffering from some security glitches. There were many loopholes at the early stages of the dApp ecosystem right from its launch in June as it took awhile for the system to go live. EOS, however, made a fast growth in the blockchain market attracting billions of dollars worth of investment as well as building over 200 dApps and carrying out as much as 600 million transactions.
Despite the numbers that EOS was cashing in, it had underlying problems. For one, its security issues can be traced back as far as July when a dApp, Werewolf game fell victim to an overflow attack.  EOS also had a very large number of gaming apps launched on its platform. The platform is popularly known 'ETHEREUM KILLER' recorded $1 million in august ABOUT $360,00 more than the drops of Ethereum. However, more attacks s
One of the gaming dApps on  EOS, EOSBet was faced with a RAM devour problem in August. The report, however, reveals that as time goes on, more attacks are likely to occur "due to the negligence of dApp developers." The report also reveals that most of the glitches the EOS ecosystem suffered from after November were loopholes that weren't addressed earlier in the ecosystem.
Also, the report unveiled that while the EOS blockchain ecosystem boasts of 200 dApps and more than 500,000 users, only 180,000 are active out of 500,000 accounts. The report states that while 120,000 are group control accounts active users on the platform are less than implied as there are more than 200,000 silent accounts.
However some researchers such as Guo Yonggang believe the attacks may be from external forces not related to the blockchain itself, he suggests cyberattack groups. However, the report noted that "The better way is for developers to build their own early warning platform. The benefit is that it can be implemented. Monitoring, as soon as the alarm sounds, immediately turn the game off."
What do you think about the security glitches in the EOS ecosystem? Share your opinion with us in the comment section below.
Image credit: Pixabay
Disclaimer:
The Information provided on the website is designed to provide helpful information regarding cryptocurrency subjects. The content is not meant to be used, nor should it be used as a basis, foundational knowledge or prerequisite for decision making regards trading. Always do your own research and due diligence before placing a trade. We are not liable for any outcome based on any content found on the site.