The Unseen Face Behind Bitcoin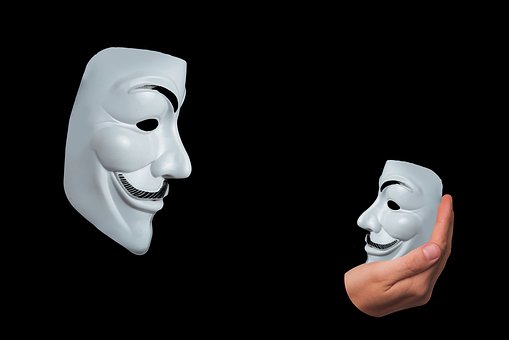 Since the inception of Bitcoin in 2009, the big nut that we have been unable to crack still lies on the identity of Satoshi Nakamoto. Who is he? So many assertions have been made concerning his identity but none has revealed to the world, the man or men behind the name. There is no doubt that the development of bitcoin has been traced to him but doubts surely abound as to his identity.
Claims of Being Satoshi
Several attempts have been made to unveil the personality or personalities behind the development of Bitcoin. However, these attempts have been frustrated by the involvement of various individuals in the implementation of cryptocurrencies like Hal Finney, Nick Sabo, Dorian Nakamoto and many others including Craig Wright who publicly claimed to be Satoshi Nakamoto. Ian Grigg thereafter asserted that Satoshi Nakamoto is not one human being but a team.
The identity of Satoshi Nakamoto can only be traced to the invention of bitcoin and the implementation of the first blockchain. Whoever Satoshi Nakamoto is, he remains an unsung hero. He is the first crypto billionaire and holds more than five per cent of bitcoin in circulation. Satoshi brought the Bitcoin network into existence on January 3, 2009, by mining the first block of the ledger. He encoded a text within the block that said, "The Times 03/Jan/2009 Chancellor on brink of the second bailout for banks." At that time, there was a global financial situation and it was likely that he was alluding to it.
Prior to 2008, there was no record of a programmer named Satoshi Nakamoto. Also, people have been unable to track the email address and website that he used to one source. Some speculations claim that the creation of Bitcoin was a collaborative effort due to the fact that the bitcoin whitepaper was well crafted in both economics and computer programming.
Why Anonymity
Many theories have been postulated for why Satoshi decided to remain anonymous. First, some claimed that he might be avoiding becoming a de facto leader of the decentralized peer-to-peer payment system he was creating. Also, he might have wanted people to put their trust in the system and not in him taking his every word as investment advice. Also, it may be likely that he wanted to stay away from the radar of the authorities knowing that creating an alternate currency might likely put him in a difficult situation. For instance, Bernard Von NotHaus was found guilty in 2007 of creating a private coin that the authorities claimed was competing with official coinage and currency of the United States.
The identity of Satoshi is still yet to be discovered, however, this, however, has not deterred people from investing in the technology or building real-life projects around it.
What do you think about Satoshi remaining anonymous? Share your opinion with us in the comment section below.
Image credit: pixabay,
Disclaimer:
The Information provided on the website is designed to provide helpful information regarding cryptocurrency subjects. The content is not meant to be used, nor should it be used as a basis, foundational knowledge or prerequisite for decision making regards trading. Always do your own research and due diligence before placing a trade. We are not liable for any outcome based on any content found on the site.
Trump Expresses his opinion on Crypto, Libra; Binance to burn $2.4 billion worth of BNB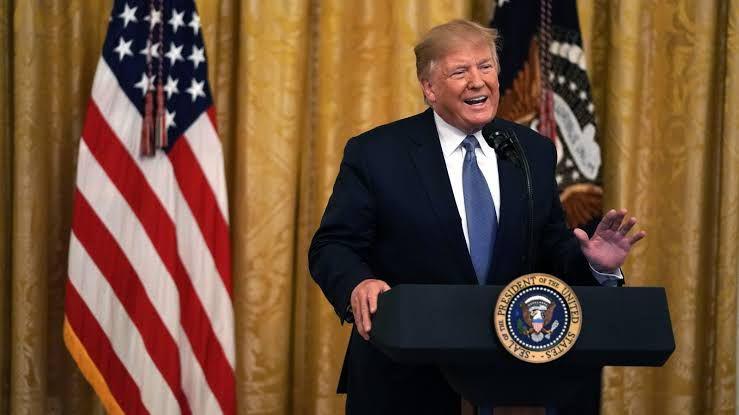 Trump via a tweet has posted hours ago expressed his opinion on cryptocurrency clearly defferentiating Bitcoin and other Cryptocurrency as well as on Libra the Facebook Global Cryptocurrency which it unveiled in June 2019 and to commence operations in January 2020.
According to Trump, he is not a Fan of Bitcoin and other cryptocurrencies which he describe as not money and highly volatile and basede on thin air. He went further to say unregulated Crypto Assets can facilitate unlawful behavior, including, drug trade and other illegal activities.
….Similarly, Facebook Libra's "virtual currency" will have little standing or dependability. If Facebook and other companies want to become a bank, they must seek a new Banking Charter and become subject to all Banking Regulations, just like other Banks, both National…

— Donald J. Trump (@realDonaldTrump) July 12, 2019
On Libra, the 45th President of the free world openly said Libra will have little standing and Facebook and other firms want to be come a bank they should and must seek a banking charter and be subject to all banking regulations both nationally and internationally.
As a true President and the first man in the country, he declared the US Dollars as the only currency in the USA and that it is stronger than ever, dependable and by far the most dominant currency worldwide.
As usual, the crypto enthusiast on Twitter had their own opinion to comment on the post by POTUS.
Bitcoin is a threat to Trump and his massively failing enterprises. How would he be able to launder money as he's done to keep his flailing businesses afloat ? His golf clubs are in need of immediate cash etc. This man was the only person to bankrupt a casino

— failingtrump (@failingtrump1) July 12, 2019
In another news, top exchange Binance has announced after burning their quarterly alloted BNB tokens that they will burn their Team allocated Binance Coin BNB which is a total of 80BNB currently worth $2.4 billion.
During one of the first IEOs on the Exchange, investors were unable to participate thus a public outcry with Binance coming to the rescue by instituting a Lottery system which saw users holding a certain number of BNB before being able to participate in IEOs on the exchange. This cause a rise in the value of the BNB.
This move by Binance amongst others will see Binance Coin hitting astronomical height in the next few months to years. We can't wait to see what the chats will say in few five years time.