Tether Prints Another 100M USDT On The Ethereum Blockchain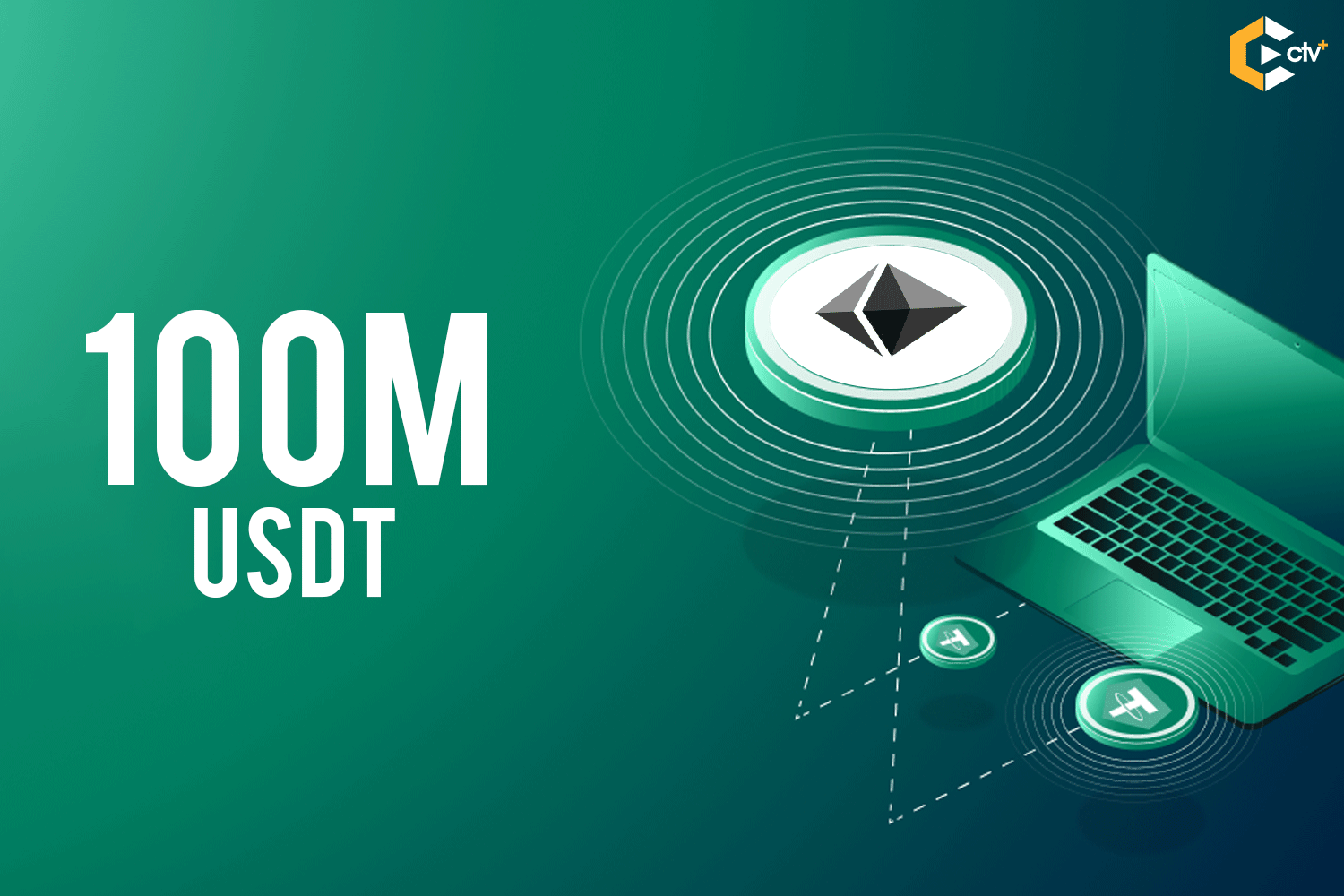 Tether, the company behind the cryptocurrency with a value meant to mirror the value of the U.S. dollar known as Tether Dollars (USDT), has just printed another 100m USDT on the blockchain. Within the course of last week, Tether has emitted a total amount of $250m USDT into the Ethereum blockchain, remarkably stirring the air about its claim of being a stablecoin. Tether has been known as a very controversial cryptocurrency in the cryptospace.
Since the beginning of this year, regular issuances of large amounts of the USDT have been routine for Tether. There have been a record of about 10 prints of $20 million to $150 million so far this year, one occurring (roughly) every two and a half weeks. Before that, the last print–which was for $30 million–occurred on January 29th, 2018.
Tether's recent printing of the $100 million USDT made its market capitalisation to catapult from $2.8 billion from just a few months back to about a grand total of $3.5 billion.
Although Tether has printed a whooping figure of USDT, most of the coins have not been put into circulation as confirmed by Paolo Ardoino and the company's official transparency page.
Paolo Ardoino is the CTO of Bitfinex. According to him the Tether that has just been emitted in the blockchain will not be issued quite yet. It has not been authorized but will become a part of the circulation once the demand will be higher than the supply. He makes this utterance in reference to the USDT printing that occured on June 11th. In his words, the new USDT is "authorized but not issued"; in other words, it "was created in the treasury wallet that will be used to fulfill future issuance requests."
Quite similar to Paolo's view or rather taken as a confirmation of what he says, Tether's official transparency page avers that $99.8 million USDT is "authorized but not issued" on the Ethereum blockchain yet.
Jamie Dimon Claims Libra Will Soon Be Everyone's Talk
Jamie Dimon, the chairman and CEO of JPMorgan Chase, a global financial services firm, has been reported to claim that Facebook's Libra project is going to be the talk of many people. Thus, he believes that it does not pose a threat in the near future. Jamie Dimon made this known during a conference call with analysts.
During the speaking, Dimon asserts that talks about Facebook's cryptocurrency project, Libra, has been going on for seven years yet nothing significant has happened. He then avers that about three years from now, we are going to be talking about the project.
"To put it in perspective, we've been talking about blockchain for 7 years and very little has happened. We're going to be talking about Libra three years from now. I wouldn't spend too much time on it." He claims.
Dimon added that there is no need for competition rather a leveled playing ground is better. And that since no one aids terrorism or criminal activities, there will be an insistence from the government on conformance to the the rigorous anti-money laundering rules.
"We don't mind competition," Jamie Dimon said. "The request is always going to be the same: We want a level playing field. And governments are going to insist that people who hold money or move money all live according to rules where they have the right controls in place; no-one wants to aid and abet terrorism or criminal activities."
Jamie Dimon's statements, especially as it regards to regulation in order to curb terrorism or criminal activities, can be taken to come on the heels of Donald Trump's tweets and Steven Mnuchin's press conference in support of Trump. These two figures have spoken badly about the ability of cryptocurrencies to facilitate illicit activities.
I am not a fan of Bitcoin and other Cryptocurrencies, which are not money, and whose value is highly volatile and based on thin air. Unregulated Crypto Assets can facilitate unlawful behavior, including drug trade and other illegal activity….

— Donald J. Trump (@realDonaldTrump) July 12, 2019
Steven Mnuchin is the United States Treasury Secretary. He recently echoed Donald Trump's tweet posts on the negative use of cryptocurrencies.
"Cryptocurrencies such as Bitcoin have been exploited to support billions of dollars of illicit activity, like cybercrime, tax evasion, extortion, randomware, illicit drugs, human trafficking" … "I think to a large extent, these cryptocurrencies have been dominated by illicit activities and speculation."
Mnuchin then quotes Trump saying: "Bitcoin is highly volatile and based on thin air'"… "Treasury takes very seriously the role of the U.S. dollar as the world's reserve currency."
Let us recall at this juncture that Jamie Dimon as the CEO of JPMorgan firm is reportedly expecting to project its own digital token known as JPM Coin by the end of 2019.