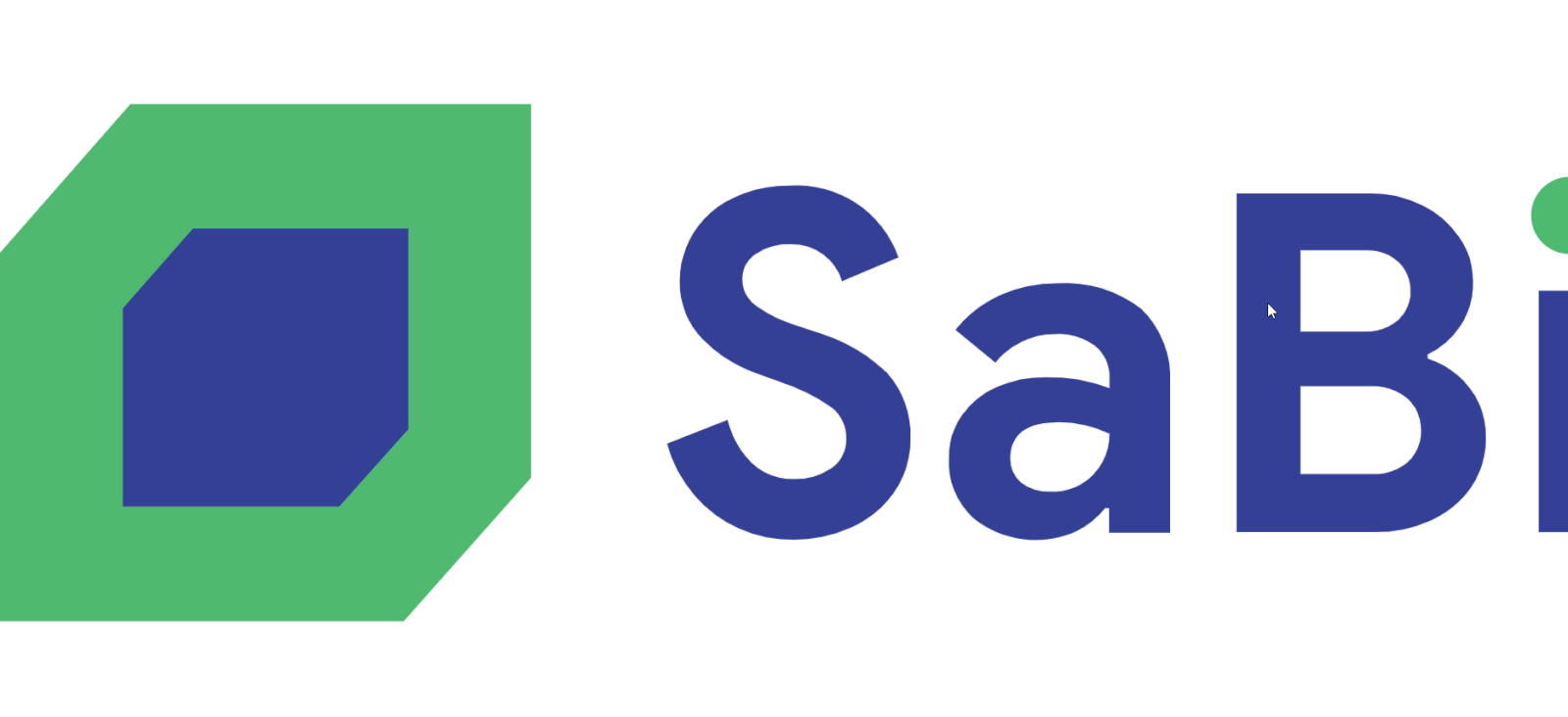 After a lot of inconclusive attempts to carry out the constantinople on the ethereum blockchain, plans are back in place to see to its success this time around, as every coin holder gears up for this date with history, Sabi Exchange has taken it upon her self to not only inform her users but also guide them on how best to go about this long awaited etheruem Hard Fork and Upgrade.
In a Press Release by the Exchange team, it clearly states that trading on ethereum will be placed on hold at about 1:00GMT+8, March 1, 2o19. other deatails are found in the letter below:
Dear users,
Ethereum (ETH) will undergo a hard fork & upgrade at the block height of 7,280,000 (expected to happen on March 01, 2019, GMT+8). SaBi exchange and Huobi Global will do the following responses for this upgrade on behalf of there users:
1. Before the hard fork (at 1:00 GMT+8, March 1, 2019), two hours before the fork we will suspend deposits and withdrawals of Ethereum (ETH) and all ERC20 tokens on Sabi.
All relevant tokens can be traded normally during the upgrade. It is recommended that you deposit the tokens in advance to SaBi exchange or Huobi Global, and we will help you with technical problems in the hard fork. Don't worry.
2. ETH margin trade(where you can borrow more coin than you have to trade) will be suspended to enable us take snapshot of those having ETH on there margin account, and trading will resume after the upgrade is complete and the price is stable. Please pay attention to the announcement in time for the specific recovery time.
3. When the block height reaches 72,800,000, we will take a snapshot of user holdings of ETH on SaBi exchange or Huobi Global.
Accounts on SaBi in scope for the snapshot include
1.) OTC Account
(cash – Crypto)
2.) Exchange Account( crypto – crypto)
3.) Margin Account (you Can borrow more coin than what you have to trade)
4.) Contract Account(for Huobi users, SaBi user will soon enjoy these service too)
If any new coin are created during the Ethereum fork process, SaBi and Huobi Global will distribute those new coin based on snapshot data to their users immediately.
The distribution rules are as follows :
1) OTC Account:
2) Exchange Account
3) Margin Account :
new Coin will be distributed according to the snapshot ETH holding amount in any of these accounts above.
4) HB10: Coin will be distributed to the HB10 users proportionate to their ETH component coins.
Note You do not need to be technical to prepare for Ethereum hard fork
You do not need to miss out of the free coin from ethereum in case, if a new coin is created from the ETH fork.
In the past most users have not been rewarded by there exchange, after coins fork, even though the exchange get the new coin because of users holding, they mostly refuse to give there users back the new coin.
For example
(a) Bitcoin cash fork to BSV
(b) Monero fork
(c) Litecoin fork
(d) Zcash fork
(e) Bitcoin fork to BCH
(f) Bitcoin fork bitcoin Diamond
(g) bitcoin fork to bitcoin gold
(h) tezoz fork
And many more fork took place in 2017 & 2018 but most users never got the rewards of all the new fork coin, from there various exchange, instead there exchange took all the new coin from them and made profit, without giving there users both the original coin and the newly fork coin.
SaBi exchange will continue to serve it users with the best standard and practice. We remain the number one market for users to access over 240+ crypto pairs
1) sell or buy with naira against crypto(Cash-crypto )
2) You can also trade with crypto-crypto all in one place over 240+ pair
3) powered by the third biggest exchange by volume in the world Huobi
4) on SaBi Trade with no deposit fee, it free to deposit, no charges, what you deposit is what you see no reduction of your coin after you deposit on SaBi
5) trade with less charge. Naira -crypto and crypto – crypto All in one place with 240+ pair and you cut down your, withdrawal fee, maker/taker fee, transaction fee and deposit fee from multiple exchange
6) share market liquidity with the best and top exchange. like Huobi, binance, Bitmama, bittrex and you can now trade with naira with other users globally on the OTC section of SaBi
7) Avoid taking risk off opening, maintaining, transferring, depositing and withdrawal from one exchange to another just to sell or buy with cash or trading crypto to crypto in many different exchange.
8) save your time, your money and reduce risk of losing or depleting your coin when you have to transfer, withdraw or deposit from one exchange to another, its better you do it in one place. Since you have access to over 240+ pair of crypto in one place and you can sell or buy with cash still in the same platform
9) No more having many password because of multiple exchanges to do cryptocurrency
10) SaBi Team members and Technical Headquarters office in Nigeria, Singapore, Japan, Canada and China.
11) Protected by DDos Attack with privately built servers just for SaBi and Huobi Global businesses
12) leveraging from 6 years experience in business of Exchange, FinTech and blockchain service and wall Street , serving customers across the globe with local offices in 22 countries which is powered by Huobi.
13) SaBi team is driving growth with African government, as we have become part of some Blockchain sandbox, with engagement from Nigeria SEC, CBN and relevant authority .
10) SaBi will be lead by one of Africa most respected sought out speaker on blockchain and digital currency- Lucky Uwakwe.
A recent interview with the David Chen on cryptotvplus
14) SaBi will be having a Grand get together soon with it users in the Community.
15) SaBi is powered by Huobi with a global clean track record, no history of hack and one of the oldest in the space since 2013, the only blockchain company to be listed in any world stock exchange market, Hong Kong stock exchange, as at 2018.
Huobi does a 24 hours trade volume of $1 billion dollars. we are backed with the best technical and technology support, we also leverage on backup funds to protect our users in any situation.
We are opening Africa with the rest of the world. Stay tuned for more updates.
Do you have any questions or comments? Do drop them in the comment section and we will be glad to attend to them.
Disclaimer:
The Information provided on the website is designed to provide helpful information regarding cryptocurrency subjects. The content is not meant to be used, nor should it be used as a basis, foundational knowledge or prerequisite for decision making regards trading. Always do your own research and due diligence before placing a trade. We are not liable for any outcome based on any content found on the site.
Chilliz, the Sports Platform Partners with Binance Chain
Chiliz, the digital currency for sports and entertainment platforms, has announced a strategic partnership with Binance Chain, to bring about the usher in in of football giants such as Juventus FC and Paris Saint-Germain FC (PSG) into the growing cryptocurrency industry.
Chilliz released thannouncementent in a press release issued on the 17th of May 2019 signaling in a new phase of its growing business.
Chiliz raised more than $66 million through private placement in 2018, with Binance as one of its major investor amongst others.
Chiliz is a digital currency that fuels blockchain-backed platforms and products geared towards casual, mainstream consumers, starting with Socios.com, a tokenized fan influence mobile app. It aims to bridge the gap between mainstream users in a 3.5 billion people powered sports industry and blockchain technology.
While blockchain as a pervasive technology, continues to gain grounds globally by finding use cases, Chiliz takes it a step further to bring about real use cases with it socios.com platform.
Socios.com, the consumer-facing tokenized fan influence product from Chiliz, powered by the platform's native currency $CHZ, will allow sports fans to participate in club-related polls and access exclusive rewards with the purchase of club-branded Fan Tokens.
Speaking on this development, Alex Dreyfus, the CEO of Chiliz and Socios.com said:
Integration of Binance Chain protocol will increase our access to the large liquidity pool of the Binance community, one of the largest and most vibrant communities in the cryptosphere. Through Socios.com, we will highlight blockchain to a more mainstream audience – an addressable audience of 3.5 billion fans around the world – as well as allowing global brands and household names the chance to access the crypto space.
Binance CEO, Changpeng Zhao, an equally excited partner to the Chiliz project had this to say:
Sports is the perfect vehicle through which to educate mass consumers about the potential and the utility of blockchain technology. I'm proud that Binance and Chiliz are leading that charge globally.
Alex Dreyfus further highlights the important of this partnership and the Binance Chain move undertaken as a strategic step for the Chiliz project. He continued by saying:
Binance Chain's focus on usability, security and incredible one-second block time speed will be crucial to the success of the platform we are building, and for the eventual audience of hundreds of millions of sports fans
May 27th, 2019, has been set as the date for the unveiling of this partnership. The Binance team will be joining Chiliz for a meetup in Seoul, South Korea joined by the legendary Juventus FC striker, David Trezeguet to discuss more on the importance of fan engagement and the use of blockchain in football.
Further details to be released in the coming weeks of the technical integration of the partial migration of ERC20 tokens to BEP2 with competitions and giveaways to entice and engage the community.