How "Use-Case" Inspired Bitfxt Project Success
Initiate the project and deliberately see to its growth!
Welcome to the CEOs corner.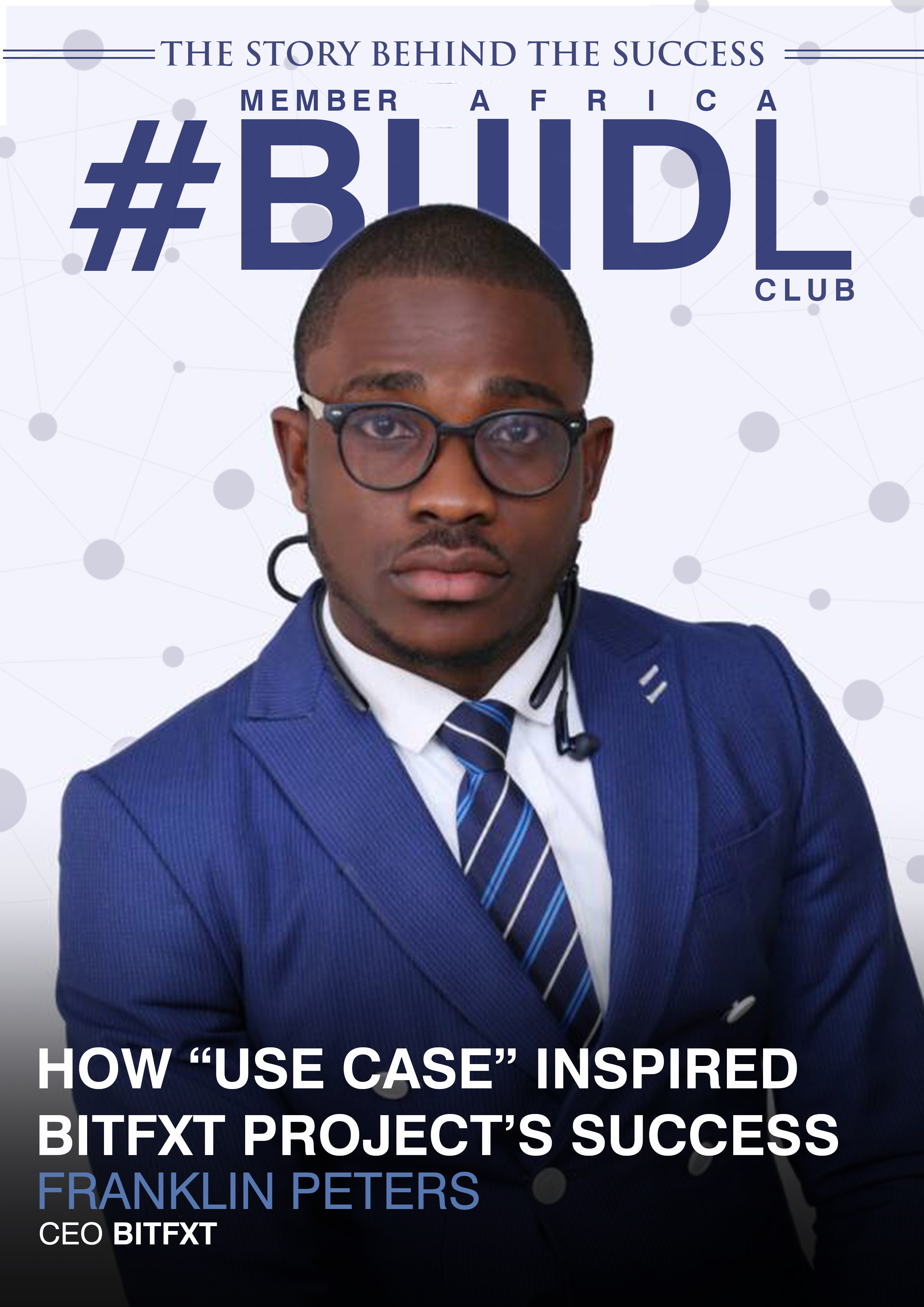 Building a regulated platform in blockchain generally, would not classify as a walk in the park. It is even more demanding to take up such challenge in this part of the world where technology is obviously still far below average. To make matters worse, the competition globally- with the likes of Binance introducing their DEX, Huobi Exchange, Bittrex, Poloniex and a whole lot of VC-funded projects that make the playing ground very much uneven for local exchanges sprouting from the black continent of Africa.
#BUIDL CLUB provides an exclusive with Franklin Odoemena the CEO BITFXT, an IT firm that developed one of Africa's leading cryptocurrency exchange platform. BITFXT portrays transparency, trust and user satisfaction.
In this interview,

Frank tells us about how "Use Case" helped him build BITFXT revealing secrets for pursuing a successful carrier within the most populated service area in the ecosystem.
In your own words, what would you say blockchain is?
Blockchain is simply an open, public, decentralized ledger for recording any kind of data and and transactions on the internet such that the records are irreversible and unchangeable.
Your Journey into the fast emerging Technology. When, how and through what means did you hear about Blockchain and Cryptocurrency?
I got interested in the technology when I first heard about bitcoin from a senior colleague in the year 2015. My first perception of it is that it is the future of money and that it has the capacity to become a global currency. I got much more interested in it when I performed my first transaction and discovered how fast and cheap it is… though my inability to purchase from coinbase and and the high exchange rate surcharge I got from a couple of other local exchanges available then made decide to provide a simpler and better solution for Africa, that was the birth of bitfxt.
In what areas of blockchain are you most passionate?
Exchange. I am passionate about providing a simpler solution for storing, buying and selling of cryptocurrencies in a seamless manner. I believe that such solution will hasten the adoption of the technology in developing countries. I have a goal of democratizing Africa financially.
What is Bitfxt?
Bitfxt is an IT firm that deals on deployment and development of software, mobile apps and websites including crypto exchanges, wallets, payment gateways, e-commerce, RFID tracking system, etc on the blockchain. We also aim a pioneering the movement of tokenizing businesses, assets and currencies in Africa.
What challenges or problems have you identified?
In as much as the hype is all over the place but in my own observations, not everyone truly understands the technology. 99% are in for the money and this is the reason why it will take a lot of people unaware.
When I got involved in the tech, I couldn't find single developer in Nigeria, I couldn't find a single trader both on the internet and offline, it was super frustrating. I had to outsource my project to a foreign country of which if we had developers, the money we spent would have gotten to the hands of a fellow Nigerian, thereby, improving on the economy.
How will your innovation use the blockchain to solve these problems?
Though we started as an exchange where you can list, save, buy and sell cryptocurrencies but we have grown beyond that to solve other problems. Right now, Bitfxt Technology is more of a decentralized IT firm where you can find professional blockchain developers to take on any project you can imagine. So far, we have developed other solutions such as bitfxt cointracker, bitfxt exchange wallet, bxtcoin, bitfxt vault, and much more coming soon
What milestones do you hope to accomplish in the coming years in the Blockchain Industry?
We want to be known as the largest blockchain IT firm in Africa at large. Lots of people have solutions locked up in their mind but because they dont have the funds and a professional to take on it, they die with the solutions and this is the reason why our coin BXTCOIN, is the official currency of the bitfxt ecosystem. Holders can pay at high discounts using our coin. We also hope to help tokenize Africa and stand as the largest exchange for trading African inspired tokens and coins.
How is your Project contributing to creating blockchain awareness and in turn Mass Adoption?
Our solutions are simple to understand and easy to use, and as such, anybody can easily use them. Our exchange is built with the African market in mind, users can easily connect their wallets to their local bank account in order to buy and sell cryptos and we hope to list more of African inspired projects and list them against other African currencies, I believe this will bring about mass user adoption.
Tell us about your project team?
My project team are made up of people from all works of life who has decided to make a difference in the industry. They are professionals to the core and are highly passionate about the project.
How did you come about the team?
I would say it was by the grace of God. I hand fully picked them one after the other not minding their academic background. I resonate more with passion because passion can drive a man to dare god, so I believe that getting the right people with the right attitude, willingness to learn and commensurate passion mattered more and that is what I go for.
How do you inspire them to give their best?
I try to be a true example of what I expect of them and so, they always pick a cue from my actions, resilience and passion towards the project. I also organize staff meeting once in a while where I ensure share knowledge and inspiration with them. In bitfxt tech limited, we are more of a family and it has helped us bond better.
Despite the obvious hurdles associated with building a start-up, exchanges seem to emerge on a consistent basis. Undoubtedly, most of them do not stand for progress in the ecosystem but those which truly are built with integrity are sure to survive the test of time. One would think this area was already saturated but wait till you hear the name of the next crypto exchange platform in town!
First of its Kind in Africa: SisiPower to Empower the 'African Sisi' with $1m Entrepreneurial Grants and 150m Anion Sanitary Pads to women and the less privileged girl-child in Africa
Sisipower is committed to positioning the African sisi and equipping HER with one of the most trending innovative skills and technology, which is blockchain.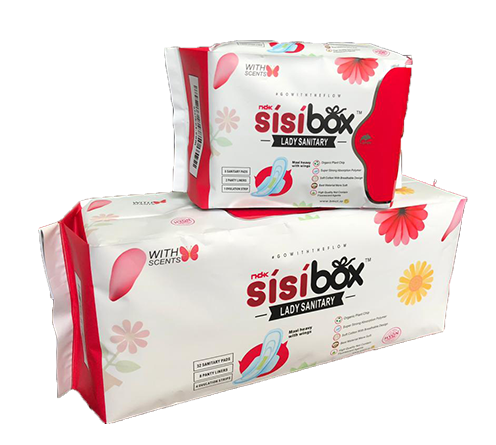 Sanitary pads which is supposed to be readily available and affordable to every girl or young woman in Africa is not. Though we have some sanitary pad brands in the market, it's just that many of these girls and women can't afford to buy and use them for their monthly menstrual circle. In order to get these pads, these young women find themselves in despicable situations where they are forced to have sex with the chemist or shop keepers who sells these items. They are also exposed to having sex with any available male in exchange for sanitary pad. So sad that girls have to sell their dignity just to get a paltry sum of money to care for their monthly period.
It is also not new as research shows that many girls especially in public secondary schools miss class during their menstrual period. They do this as a result of the fear of being shamed by boys and girls alike for the blood stains that reflects at the back of their skirts. Not only that, some of these girls, if at all they try to come, end up using unhygienic materials like dirty clothes or tissue papers. And while they are away from school they miss out on academic lessons which affect their overall academic performance and deny them of better future prospects.
A look at our female prisons wards, tales of woes, agony and pains as another worrisome situation is brewing there. In the prisons, we have a situation where about five female inmates have to share one sanitary pad. Thus exposing them to all manners of highly contagious disease and infection.
Some of these girls and women when interviewed say, "we can't afford to eat three square meals how much more buy a sanitary pad."
In putting an end to this problem which have skipped the eyes of many, BEEP Foundation, a concerned non-governmental organization launches SISI POWER, a campaign to empower indigent women and girls with 1 million Dollars and 150 million sanitary pads across Africa, though starting from Nigeria.
This cash will be given as business grants to indigent women, after proper training. Also, they shall be mentored by successful business women and the foundation to ensure they make better use of the grants given to them.
For girls, they shall have access to free monthly sanitary pad and access to Blockchain Technology, ICT and life skills training which makes it possible for them not to sell themselves short just for sanitary pads. They will be trained in the following areas; Coding, Mobile App Development, Animation, Digital Marketing, Graphic Designs and other relevant courses that ensure for their self-sustenance, productivity.
With this innovative gesture, BEEP Foundation through the launch of Sisi Power has placed itself at the forefront of poverty eradication, entrepreneurial empowerment of Girls and Women in Africa.
The narrative has to change , Sisipower is committed to positioning the African sisi and equipping HER with one of the most trending innovative skills and technology, which is blockchain. SisiPower leads the way in its application of blockchain technology by enabling acceptance of donations in BMCTokens and made provision for acceptance of a smart contract shared Master-Node Equity reward on the blockchain to support and sustain the vision and mission of sisipower.
Sisi Power is an initiative of Beep Foundation, a foundation geared at providing empowerment and innovative development in Africa.
Operations Head Office : 15 Yinusa Adeniji street off Muslim Avenue ikeja lagos Nigeria. www.sisipower.org. Info@sisipower.org.
A few members of the executive team were unveiled at the event.
This launch happened on Saturday, 28th September, 2019, at 10:00am at the ZAAZ Hotels, Ikeja, Lagos.
Find Photos of the event here
Some speakers at the launch of Sisipower.

Founder with Speakers and Ambassadors of SisiPower


Brain Behind the Idea stops for a Pose

Founder with BitFXT Delegation

A pictorial submission of the Sisi power Inauguration powered by Beep foundation

Inauguration Ceremony of the Sisi Power Project. An initiative which seeks to Empower the African Girl Child with innovative Skills that promotes Entrepreneurship.