How "Use-Case" Inspired Bitfxt Project Success
Initiate the project and deliberately see to its growth!
Welcome to the CEOs corner.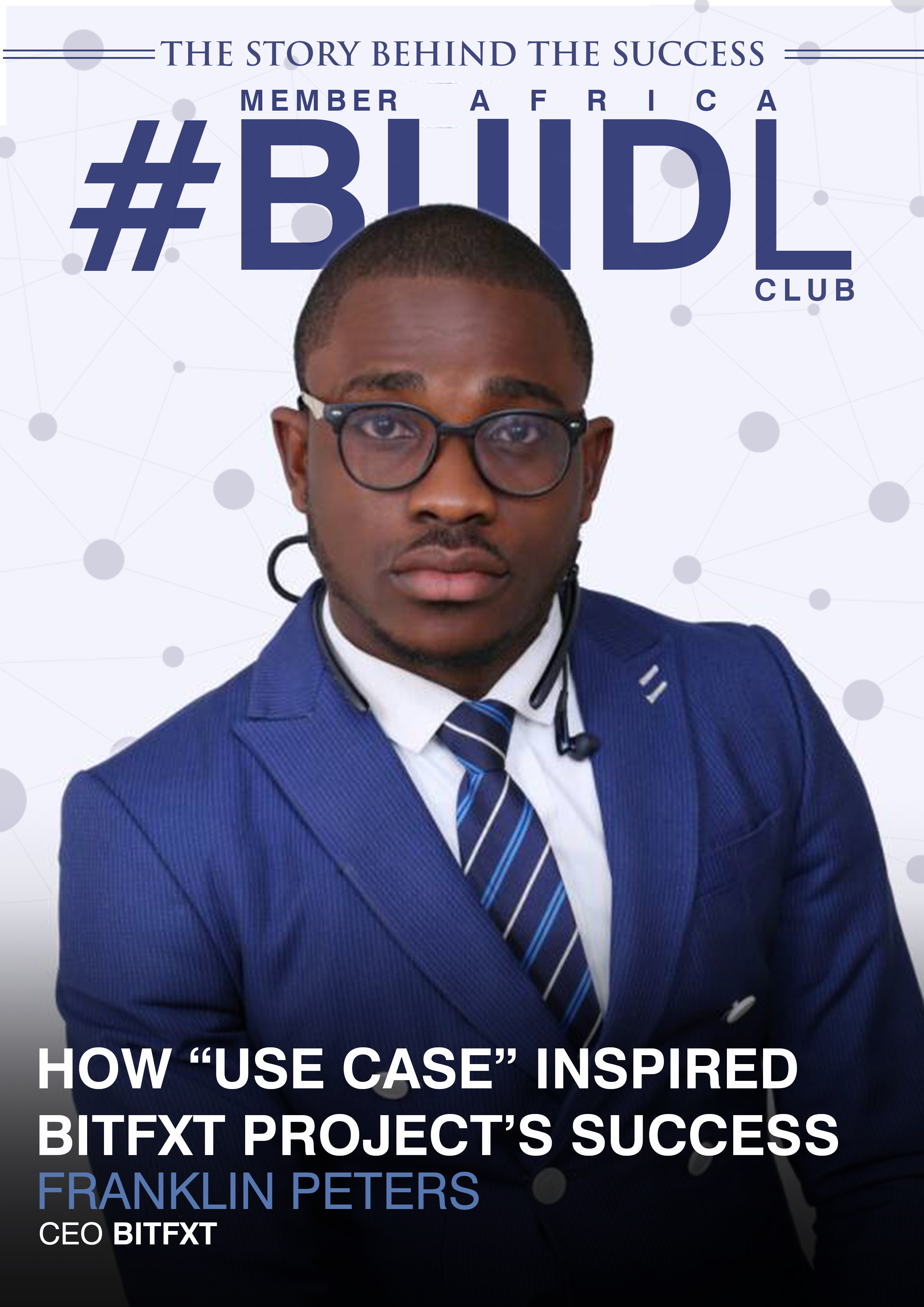 Building a regulated platform in blockchain generally, would not classify as a walk in the park. It is even more demanding to take up such challenge in this part of the world where technology is obviously still far below average. To make matters worse, the competition globally- with the likes of Binance introducing their DEX, Huobi Exchange, Bittrex, Poloniex and a whole lot of VC-funded projects that make the playing ground very much uneven for local exchanges sprouting from the black continent of Africa.
#BUIDL CLUB provides an exclusive with Franklin Odoemena the CEO BITFXT, an IT firm that developed one of Africa's leading cryptocurrency exchange platform. BITFXT portrays transparency, trust and user satisfaction.
In this interview,

Frank tells us about how "Use Case" helped him build BITFXT revealing secrets for pursuing a successful carrier within the most populated service area in the ecosystem.
In your own words, what would you say blockchain is?
Blockchain is simply an open, public, decentralized ledger for recording any kind of data and and transactions on the internet such that the records are irreversible and unchangeable.
Your Journey into the fast emerging Technology. When, how and through what means did you hear about Blockchain and Cryptocurrency?
I got interested in the technology when I first heard about bitcoin from a senior colleague in the year 2015. My first perception of it is that it is the future of money and that it has the capacity to become a global currency. I got much more interested in it when I performed my first transaction and discovered how fast and cheap it is… though my inability to purchase from coinbase and and the high exchange rate surcharge I got from a couple of other local exchanges available then made decide to provide a simpler and better solution for Africa, that was the birth of bitfxt.
In what areas of blockchain are you most passionate?
Exchange. I am passionate about providing a simpler solution for storing, buying and selling of cryptocurrencies in a seamless manner. I believe that such solution will hasten the adoption of the technology in developing countries. I have a goal of democratizing Africa financially.
What is Bitfxt?
Bitfxt is an IT firm that deals on deployment and development of software, mobile apps and websites including crypto exchanges, wallets, payment gateways, e-commerce, RFID tracking system, etc on the blockchain. We also aim a pioneering the movement of tokenizing businesses, assets and currencies in Africa.
What challenges or problems have you identified?
In as much as the hype is all over the place but in my own observations, not everyone truly understands the technology. 99% are in for the money and this is the reason why it will take a lot of people unaware.
When I got involved in the tech, I couldn't find single developer in Nigeria, I couldn't find a single trader both on the internet and offline, it was super frustrating. I had to outsource my project to a foreign country of which if we had developers, the money we spent would have gotten to the hands of a fellow Nigerian, thereby, improving on the economy.
How will your innovation use the blockchain to solve these problems?
Though we started as an exchange where you can list, save, buy and sell cryptocurrencies but we have grown beyond that to solve other problems. Right now, Bitfxt Technology is more of a decentralized IT firm where you can find professional blockchain developers to take on any project you can imagine. So far, we have developed other solutions such as bitfxt cointracker, bitfxt exchange wallet, bxtcoin, bitfxt vault, and much more coming soon
What milestones do you hope to accomplish in the coming years in the Blockchain Industry?
We want to be known as the largest blockchain IT firm in Africa at large. Lots of people have solutions locked up in their mind but because they dont have the funds and a professional to take on it, they die with the solutions and this is the reason why our coin BXTCOIN, is the official currency of the bitfxt ecosystem. Holders can pay at high discounts using our coin. We also hope to help tokenize Africa and stand as the largest exchange for trading African inspired tokens and coins.
How is your Project contributing to creating blockchain awareness and in turn Mass Adoption?
Our solutions are simple to understand and easy to use, and as such, anybody can easily use them. Our exchange is built with the African market in mind, users can easily connect their wallets to their local bank account in order to buy and sell cryptos and we hope to list more of African inspired projects and list them against other African currencies, I believe this will bring about mass user adoption.
Tell us about your project team?
My project team are made up of people from all works of life who has decided to make a difference in the industry. They are professionals to the core and are highly passionate about the project.
How did you come about the team?
I would say it was by the grace of God. I hand fully picked them one after the other not minding their academic background. I resonate more with passion because passion can drive a man to dare god, so I believe that getting the right people with the right attitude, willingness to learn and commensurate passion mattered more and that is what I go for.
How do you inspire them to give their best?
I try to be a true example of what I expect of them and so, they always pick a cue from my actions, resilience and passion towards the project. I also organize staff meeting once in a while where I ensure share knowledge and inspiration with them. In bitfxt tech limited, we are more of a family and it has helped us bond better.
Despite the obvious hurdles associated with building a start-up, exchanges seem to emerge on a consistent basis. Undoubtedly, most of them do not stand for progress in the ecosystem but those which truly are built with integrity are sure to survive the test of time. One would think this area was already saturated but wait till you hear the name of the next crypto exchange platform in town!
Block.one Launches a Social Media App, "Voice"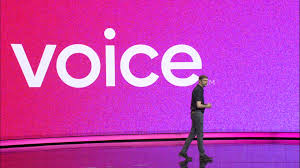 Block.one, the firm behind EOS, on 1st June 2019 announced that it is introducing a blockchain-based social media, Voice, that will bring alignment and transparency to social media users. This was made open at the company's June 1 event at the DC Armory in Washington, DC. which drew about 300 attendees who included industry influencers, developers, investors, media and members of the community.
Block.one claimed that "Social media is fundamentally broken and is in need of a complete overhaul." Noting that Voice will be launched on EOS public blockchain and therefore is a more transparent social media platform for the world. And hence, the value of good content gets circulated right back into sustaining the community, not corporate bottom lines as it will return to users. Voice is then meant to cultivate creation, sharing, discovery, and promotion of contents by real users, not bots and fake accounts just like on Facebook or Twitter and users will directly benefit from their ideas and engagement on the platform.
Voice will be on the public blockchain of EOS and it will allow for alignment and transparency – no hidden algorithms nor invisible interests.
Brendan Blumer, CEO of Block.one, who opened the company's June 1 event at the DC Armory in Washington, D.C. with the announcement of Voice said that "the truth is, current social media platforms are designed to use their users." However, pertaining to Voice, he said, "just look at the business model. Our content. Our data. Our attention. These are all incredibly valuable things. But right now, it's the platform, not the user, that reaps the reward. By design, they run by auctioning our information to advertisers, pocketing the profit, and flooding our feeds with hidden agendas dictated by the highest bidder. Voice changes that."
Is Block.one Capable of this Social Media Revolution?
Block.one is well positioned to lead this social media revolution because its first product, EOSIO, was a global initiative to build a more scalable, secure and flexible blockchain framework that enable people to reimagine, rebuild and restore trust in the systems enterprises. Its success with EOS has led to it offering early backers a huge returns for their investment. And notably, the numerous networks built on the EOSIO software are consistently the most used public blockchain platforms in the world, accounting for upwards of 70% of all blockchain activity. For example, Everipedia and Galaxy Digital LP are such networks that utilized EOSIO network. Security, privacy and ease-of-use will always be critical in Block.one's projects.