How "Use-Case" Inspired Bitfxt Project Success
Initiate the project and deliberately see to its growth!
Welcome to the CEOs corner.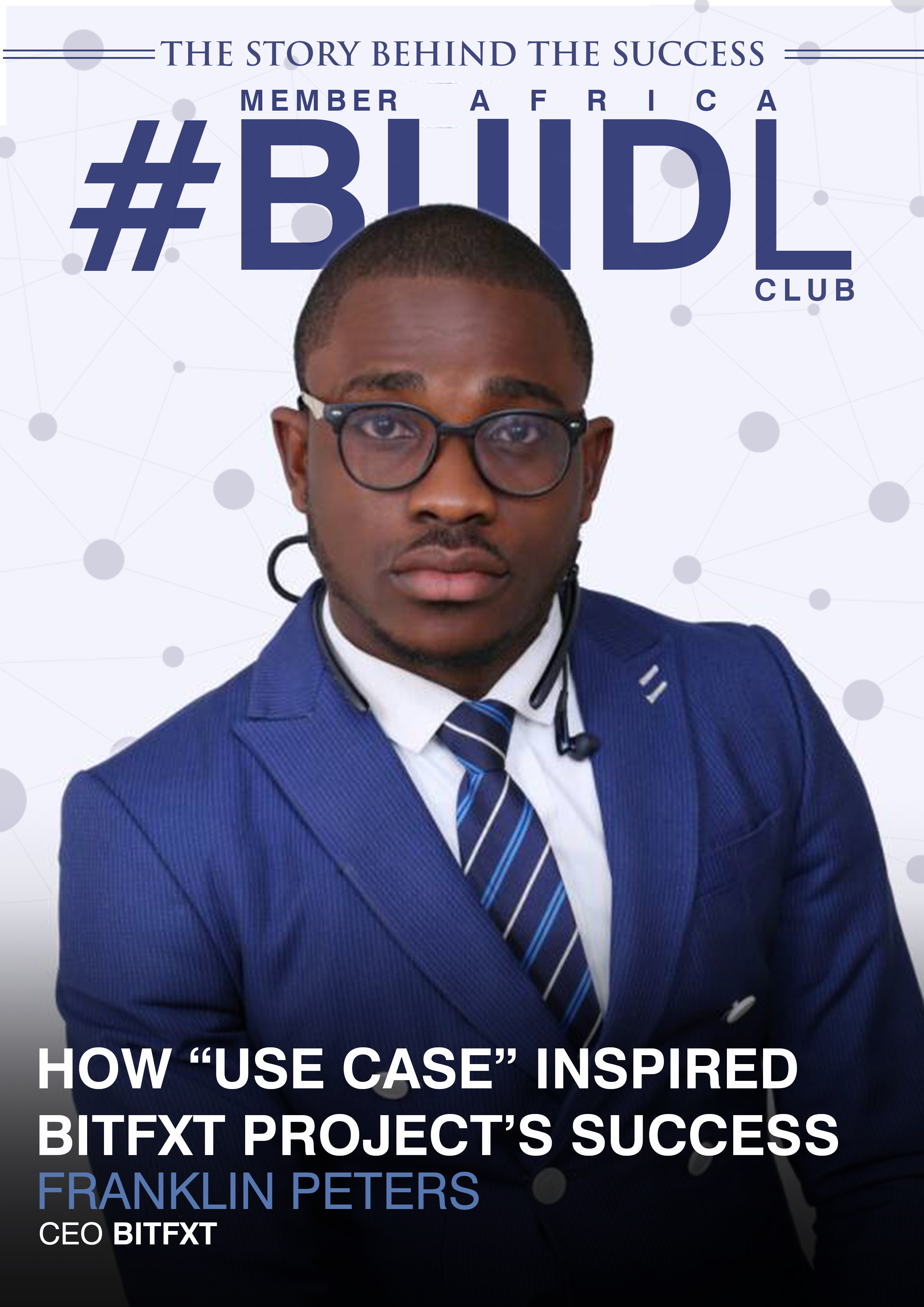 Building a regulated platform in blockchain generally, would not classify as a walk in the park. It is even more demanding to take up such challenge in this part of the world where technology is obviously still far below average. To make matters worse, the competition globally- with the likes of Binance introducing their DEX, Huobi Exchange, Bittrex, Poloniex and a whole lot of VC-funded projects that make the playing ground very much uneven for local exchanges sprouting from the black continent of Africa.
#BUIDL CLUB provides an exclusive with Franklin Odoemena the CEO BITFXT, an IT firm that developed one of Africa's leading cryptocurrency exchange platform. BITFXT portrays transparency, trust and user satisfaction.
In this interview,

Frank tells us about how "Use Case" helped him build BITFXT revealing secrets for pursuing a successful carrier within the most populated service area in the ecosystem.
In your own words, what would you say blockchain is?
Blockchain is simply an open, public, decentralized ledger for recording any kind of data and and transactions on the internet such that the records are irreversible and unchangeable.
Your Journey into the fast emerging Technology. When, how and through what means did you hear about Blockchain and Cryptocurrency?
I got interested in the technology when I first heard about bitcoin from a senior colleague in the year 2015. My first perception of it is that it is the future of money and that it has the capacity to become a global currency. I got much more interested in it when I performed my first transaction and discovered how fast and cheap it is… though my inability to purchase from coinbase and and the high exchange rate surcharge I got from a couple of other local exchanges available then made decide to provide a simpler and better solution for Africa, that was the birth of bitfxt.
In what areas of blockchain are you most passionate?
Exchange. I am passionate about providing a simpler solution for storing, buying and selling of cryptocurrencies in a seamless manner. I believe that such solution will hasten the adoption of the technology in developing countries. I have a goal of democratizing Africa financially.
What is Bitfxt?
Bitfxt is an IT firm that deals on deployment and development of software, mobile apps and websites including crypto exchanges, wallets, payment gateways, e-commerce, RFID tracking system, etc on the blockchain. We also aim a pioneering the movement of tokenizing businesses, assets and currencies in Africa.
What challenges or problems have you identified?
In as much as the hype is all over the place but in my own observations, not everyone truly understands the technology. 99% are in for the money and this is the reason why it will take a lot of people unaware.
When I got involved in the tech, I couldn't find single developer in Nigeria, I couldn't find a single trader both on the internet and offline, it was super frustrating. I had to outsource my project to a foreign country of which if we had developers, the money we spent would have gotten to the hands of a fellow Nigerian, thereby, improving on the economy.
How will your innovation use the blockchain to solve these problems?
Though we started as an exchange where you can list, save, buy and sell cryptocurrencies but we have grown beyond that to solve other problems. Right now, Bitfxt Technology is more of a decentralized IT firm where you can find professional blockchain developers to take on any project you can imagine. So far, we have developed other solutions such as bitfxt cointracker, bitfxt exchange wallet, bxtcoin, bitfxt vault, and much more coming soon
What milestones do you hope to accomplish in the coming years in the Blockchain Industry?
We want to be known as the largest blockchain IT firm in Africa at large. Lots of people have solutions locked up in their mind but because they dont have the funds and a professional to take on it, they die with the solutions and this is the reason why our coin BXTCOIN, is the official currency of the bitfxt ecosystem. Holders can pay at high discounts using our coin. We also hope to help tokenize Africa and stand as the largest exchange for trading African inspired tokens and coins.
How is your Project contributing to creating blockchain awareness and in turn Mass Adoption?
Our solutions are simple to understand and easy to use, and as such, anybody can easily use them. Our exchange is built with the African market in mind, users can easily connect their wallets to their local bank account in order to buy and sell cryptos and we hope to list more of African inspired projects and list them against other African currencies, I believe this will bring about mass user adoption.
Tell us about your project team?
My project team are made up of people from all works of life who has decided to make a difference in the industry. They are professionals to the core and are highly passionate about the project.
How did you come about the team?
I would say it was by the grace of God. I hand fully picked them one after the other not minding their academic background. I resonate more with passion because passion can drive a man to dare god, so I believe that getting the right people with the right attitude, willingness to learn and commensurate passion mattered more and that is what I go for.
How do you inspire them to give their best?
I try to be a true example of what I expect of them and so, they always pick a cue from my actions, resilience and passion towards the project. I also organize staff meeting once in a while where I ensure share knowledge and inspiration with them. In bitfxt tech limited, we are more of a family and it has helped us bond better.
Despite the obvious hurdles associated with building a start-up, exchanges seem to emerge on a consistent basis. Undoubtedly, most of them do not stand for progress in the ecosystem but those which truly are built with integrity are sure to survive the test of time. One would think this area was already saturated but wait till you hear the name of the next crypto exchange platform in town!
KuBitX Creates Africa's first usable Stable Coin among other milestones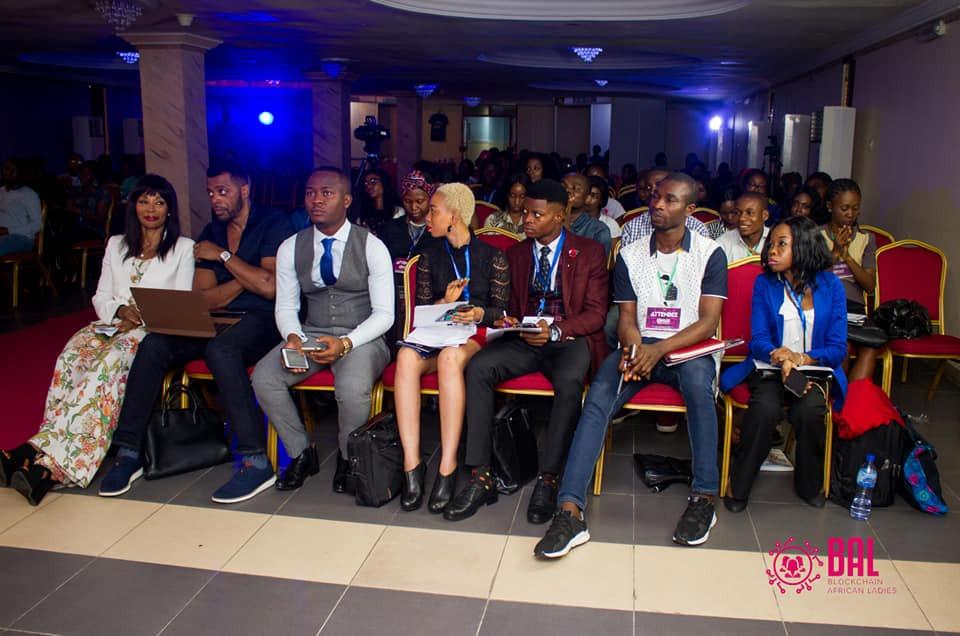 Over the past few weeks we at KuBitX have been busy fine tuning our blockchain solutions while also working to raise some operational funding to help us go full blast with our marketing and scaling plans. The good news is that our efforts are finally paying off and you can rest assured we are taking this project further into the mainstream, where it needs to be. Remember KuBitX is all about adoption and inclusion?
In the past few months, we have also been working on how to ensure our supporters get the best value for their contributions. We understand one of the ways to do this is to bring more utility and relevance to our native exchange token (KBX – KubitCoin) and a number of business decisions have been made regarding the way forward especially when it comes to listing and getting it into the hands of more people both in crypto and the mainstream. We will talk more about KBX later but let us first discuss our issuance of Africa's first usable stable coin.
Naira Stable Coin (NGNX)
Stable coins. We have all heard of them but they have either been associated with scandals or are typically merely used for trading against crypto pairs. We believe this amazing innovation of blockchain technology can be put to better use such as facilitating real life merchant payments, instant currency swaps and cross-border remittances. It is for this reason that we created NGNX, Africa's first usable stable coin — a digital asset pegged 1:1 to the Nigerian Naira.
Why did we start off with NGNX?
Nigeria boasts the highest population, highest youth population and highest mobile device penetration in all of Africa. It has the biggest economy and it's teeming youth population are strong adopters of crypto — an evidence which can be seen in the volume of Bitcoin traded by Nigerians monthly. By creating this Naira pegged asset, we are not only helping more mainstream people to embrace certain applications of Blockchain tech, we are also facilitating further adoption of the technology and thus helping it mature better and faster in our own way. Our NGNX will be "swappable" in real time with other pegged tokens we plan to create once all the business and audit procedures are set in place.
Today, people who own NGNX can currently use it on KuBitX PROW to:
Send XLM to their peers in any part of the globe
Receive funds from their peers across the globe via XLM swap pathways. More pathways are being created starting with other countries in Africa.
Pay for airtime, internet, entertainment, utility and other services for over 3000 merchants in Africa's largest economy
Fund their KuBitX Exchange account to exchange for other kinds of assets listed on the Exchange.
Fiat Payment Gateway Integration on Exchange
A major challenge crypto adopters in Africa and other emerging markets have is the difficulty in obtaining the top crypto (BTC, ETH, XLM etc) or the fact that they usually buy them at a premium, and often with steep transaction fees. Since we pride ourselves in helping adoption and fostering inclusion, we have decided to integrate a fiat payment gateway to the Exchange so that people can more easily invest in promising assets and projects they want without losing time and money due to the volatility in a high frequency trading environment. Our fiat gateway also ensures people can buy assets closer to the real price without having to pay the steep 2–3% fees being offered by the likes of MasterCard or Visa. It is another way of showing how much we care about how much we can give to our community and not merely what we can take from them.
Currency Conversion on KuBitX Exchange
For the sake of ease and convenience of portfolio management, we have added currency conversion to the settings so that our users can decide to see the prices of assets as well as their wallet balances in any of the currencies we have made available most notably the NGN, KES, ZAR, UGX, USD, GBP, RUB, EUR and CAD.
Exchange Liquidity
You may have noticed the reduction of the available trading pairs on the exchange, but you will have also noticed that the available pairs are coming alive. In the following weeks, we will be working to ensure there is more liquidity for the projects listed on the exchange. We do not believe in listing every project out there, we only want to list the most viable ones we can access. As our operations stabilise even further, we will be conducting community voting events as well as initial exchange offerings to bring on board high quality projects for our esteemed users.
Bonus referrals and Loyalty Discounts for payments using KBX
We believe in giving back, we cannot emphasize this enough. For this reason we will be giving back money to our users whenever they or their referrals pay for their bills on KuBitX PROW. When a referred person pays a bill, the referrer gets 5% of the transaction fees. A referrer is also eligible to earning 3% of the transaction fee of his/her downline's first referral. People will always pay bills so we believe this is a good way for mainstream adopters of our KuBitX PROW to earn passive income.
In addition to the bonus referral payments, we have also negotiated discounted transaction fees for our users when they pay their bills on the PROW using our KBX tokens. This helps the user get a good deal as well as adding more utility to the token itself which benefits all owners.
Work is also ongoing to allow our esteemed community to be able to stake their KBX tokens for periodic rewards. More information will be provided on this at a future date.
One more thing (One Big Partnership)
We signed a huge deal to co-create something that can change the way funds/value is moved across Africa by people and especially mainstream businesses. We are super excited about this partnership and we believe it is positioning us further in an influential place within Africa and beyond as far as Blockchain innovations is concerned. We will share more details of this after the Easter break.
Yet one more thing (#BWCLagos19)
Women across Africa attended the maiden Blockchain Women Conference held in Lagos, Nigeria which was attended by the likes of Eric Annan (KuBitX CEO) and Reggie Middleton (Veritaseum CEO). At the event, KuBitX CEO pleaded with Africans to let go of a scarcity mentality and start collaborating to build strong and meaningful blockchain projects so that in the next few years, Africans can look at themselves as Blockchain solutions co-creators and not merely consumers as has been the typical trend with past major technology waves.
When also puzzled about why KuBitX was giving so many top notch features out so cheaply, Eric Annan responded to say:
We are focused in bringing value to the entire continent, because Africans have been saddled with exorbitant charges, poor customer support including random unexplained closure of accounts by some platforms. We are more concerned about the people and the value we can bring them, hence we will continue to strive to make it easier for the continent to have easier access to useful and reputable digital assets in the coming months. We plan to do this with features such as card payment and direct bank deposit. This is only possible as a result of our commitment to strategic synergies and partnerships with the mainstream.
Thanks for your patience and support so far. Keep supporting us as we work to bring you value both in how we serve you as well as how we make KuBitX bigger and stronger. We have a few other things cooking which we would only be at liberty to share once all the background and paperwork has been completed. For now, the team will just keep doing what they know best — work, innovate, collaborate,deliver, improve, rinse and repeat.
Happy Easter Holidays