PO8 Tokenizes Underwater Artifacts in Bahamas – Says Africa can be next
With the assistance of the blockchain, P08 aims to utilise new maritime technologies, artificial intelligence and robotics to recovering lost cultural heritages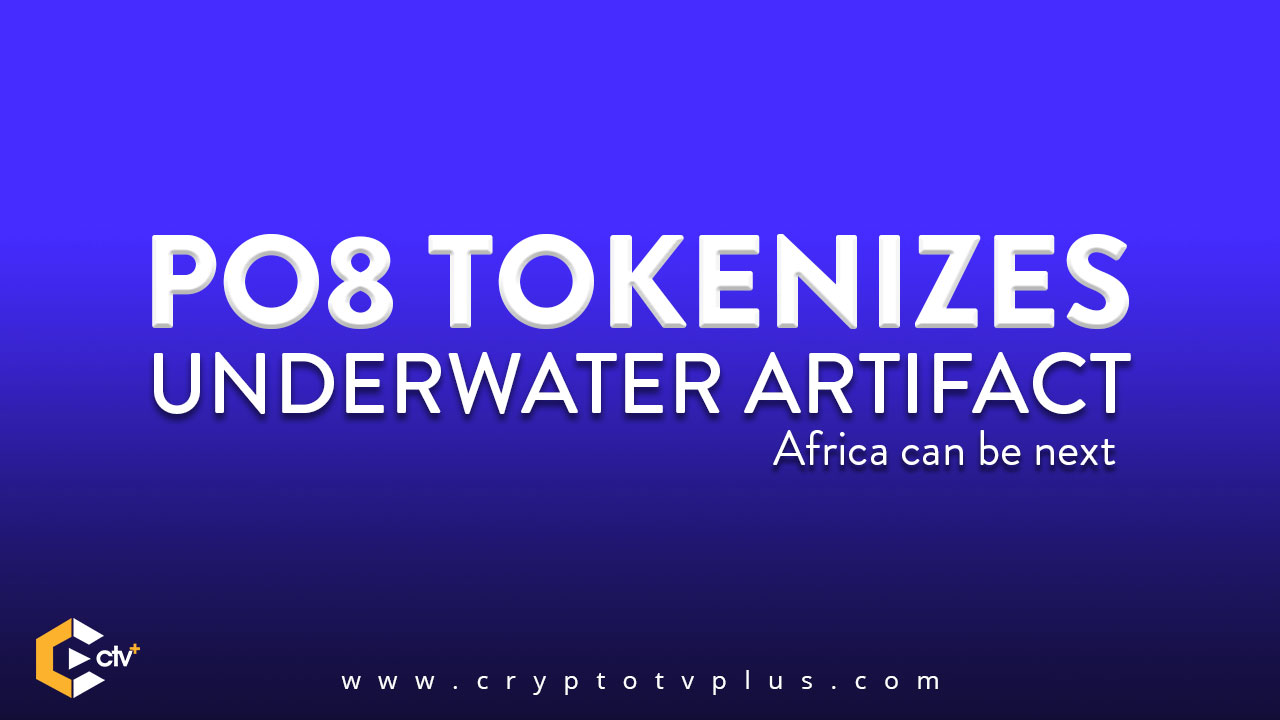 The treasures hidden under the sea will likely remain undiscovered if we all focus on the surface world. However, Bahamas based blockchain company, P08 is changing the underwater narrative as it is creating blockchain solutions to aid in underwater archaeology. The company aims to make marine archaeology accessible through its decentralized applications (DApps).
With the assistance of the blockchain, P08 aims to utilise new maritime technologies, artificial intelligence and robotics to recovering lost cultural heritages that have been shipwrecked in Africa, the Caribbean islands, and other countries. Basically, it's a decentralised, secure and transparent form of underwater treasure hunting.
PO8 CEO Matthew Arnett and co-founder and COO Raul Vasquez plan to help African nations benefit from the tokenization of newly recovered underwater artifacts. It plans to utilise the blockchain technology and Non-Fungible Tokens (NFTs) to monetize the ownership of $100B dollars worth of sunken artifacts in Bahamian waters.
OWNERSHIP RIGHTS HANDED TO TOKEN HOLDERS
P08 will transfer the ownership rights of any recovered artefact with its economic value into a digital title. However, the recovered items will be kept in the custody of the PO8 Museum Foundation to be preserved and exhibited. It took 18 months for PO8 to assemble its team of marine archaeology and tech, a Dream Team of sort. Included in this team are Dr. David Gallo, TITANIC expedition; Mr. Claudio Bonifacio Shipwreck researcher and author; Troy Launay, member of the Apollo F-1 engines recovery team and Evan Kovacs, a professional underwater photographer.
PO8 aims to be a force to be renown with in the Caribbean Islands, Africa and the world at large. The tech company aims to impact the Bahamas first through the provision of local jobs in marine habitat protection, tech and tourism. Vasquez explained how the company aims to build resources in the African continent saying, "This is the retooling of professionals from downtrend industries to servicing new tech industries launching in Africa…We welcome the opportunity to join arms with local governments to promote sustainability and capacity building through underutilized resources. Entire populations stand to benefit."
The company also aims to create its first Archeological Treasure and Maritime Museum By restoring artifacts discovered from its shipwreck sites. PO8 recently received the 2018 Creative Business Cup Award at Demand Solutions in Santiago, Chile from the Inter-American Development Bank (IDB).
P08 is currently running its Security Token Offering. For more information on how to get involved or to inquire about its STO, visit https://po8.io/
Do Crypto Movies Really Educate?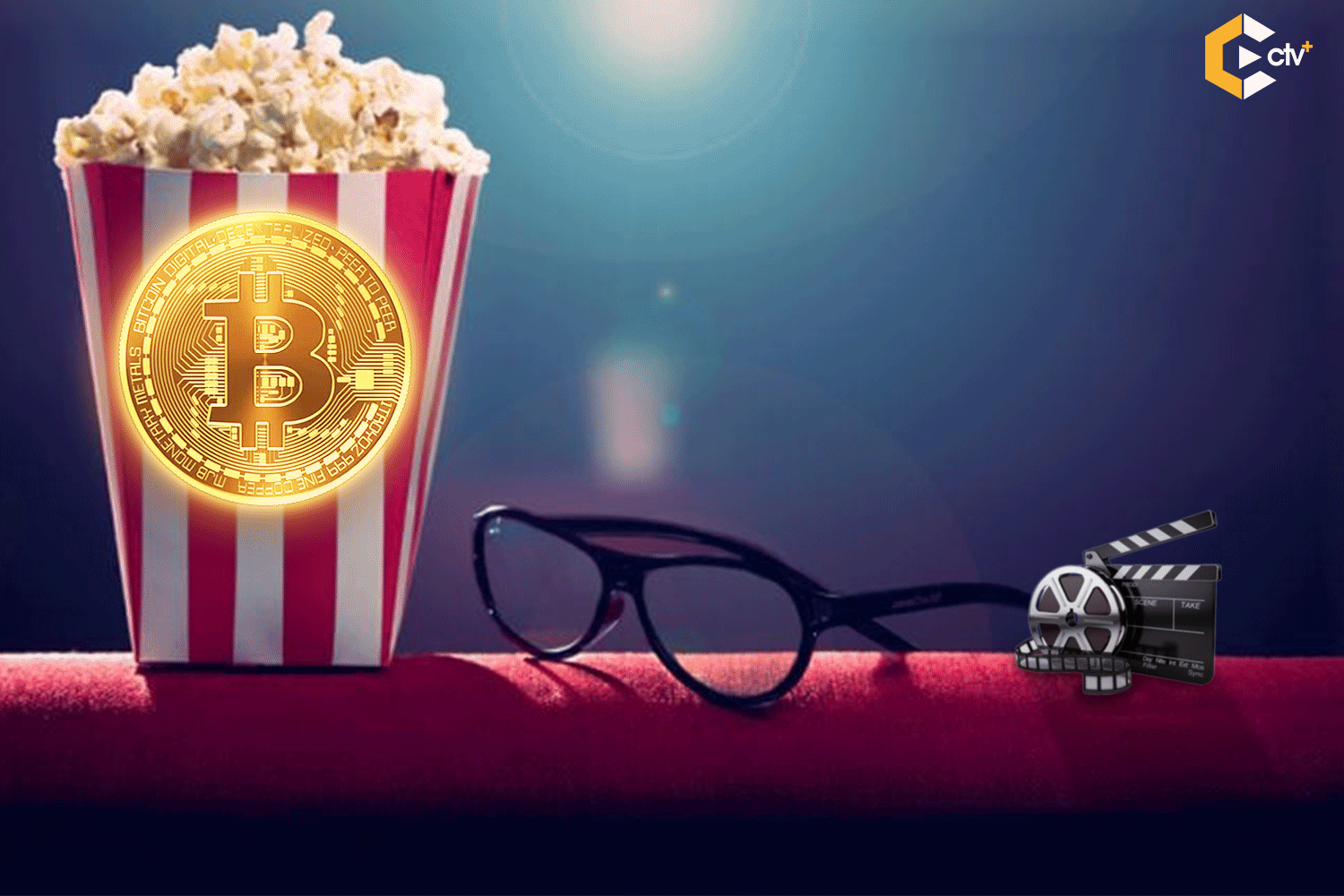 Cryptocurrencies have come to stay and have found a way into the entertainment industry. Since the inception of Bitcoin in 2009, getting cryptocurrencies to go mainstream has been the aim of crypto and blockchain enthusiasts. A huge breakthrough has been made over the years with Bitcoin finding its way into the Merriam Webster Scrabble dictionary. Asides this, a couple of businesses now accept bitcoin. The importance of the media in creating awareness cannot be overemphasized. Now, the question revolves around whether crypto related movies have any positive impact on adoption or awareness.
A lot of documentaries have been made on cryptocurrencies since the inception of Bitcoin. The movie 'Banking on Bitcoin' is a documentary released in 2014 which explains the disruption bitcoin can bring into the financial system. The great thing about these movies is that they spend time educating people on different aspects of cryptocurrency. "Bitcoin in Uganda – Empowering people" is a 5 minutes crypto documentary created in 2018. This documentary shows the real power of cryptocurrency in remittances and cross-border transactions.
While most of these crypto movies are not mainstream, they do a lot in explaining the power of digital currencies. These documentaries chose different aspects of digital currency and focus on revealing more details about them. In fact, Bitcoin Big Bang, a 104-minute screen piece gives details on the Mt.Gox hack. The story focuses on the arrest of Mark Karpales, the CEO of Mt. Gox in Tokyo after the exchange was hacked and about 850,000 Bitcoins was reportedly stolen. The importance of documentaries such as this cannot be overemphasized
Going Mainstream Media With Crypto
Although there are a lot of low budget documentaries on cryptocurrency, high budget movies are beginning to spring up. 'Deep Web', a documentary about Ross Ulbricht trial on Silk Road had a budget of about $80,000 which was raised through Kickstarter. TV Shows such as Billions have episodes dedicated to cryptocurrency.
In fact, Dope is one of the first movies to accept Bitcoin. The movie which had a budget of $7,000,000 was the first movie to accept Bitcoin, this was due to a partnership between GoCoin, Lionsgate and Movie Tickets. Partnerships such as these go a long way to push crypto education mainstream. Also Hollywood blockbuster, 'Crypto' was released in April 2019, however, it was a movie about money laundering which involves crypto.
Is Crypto the Big Bad Wolf
As more movies begin to talk about cryptocurrency, the question remains if these movies are for crypto education or just on the move to portray crypto in a bad light. Crypto, the movie which features Beau Knapp and Kurt Russel promises to be a movie about digital currencies or is it? While many have praised the movie for the talent of the actors, a lot of persons are not so pleased with the script with many accusing it of scaring people away from Bitcoin.
Typical of every money laundering or compliance movie, the Russians are always the bad guys. However, does this movie portray crypto as a means of payment which is secure and fast or is it just an easy way for laundering money? While Hollywood still has a long way to go in crypto education and awareness, they must be praised for paying attention to details. From the representation of Ledger's Nano in Billions to Crypto featuring images of a cryptocurrency exchange called Cryptocurrency market, progress is being made. However, anyone looking for cryptocurrency education will do well not to rely totally on these Hollywood movies.
This is why we have decided at Cryptotvplus to take it a step further at educating the populace on Crypto, its impact and what the future holds. Cryptotvplus will be reeling out interesting short movies bothering on crypto where anyone whether you understand the intricacies of cryptocurrencies or not will not only be educated but also become more than a spectator by participating in this revolutionary shift in the evolution of money and global finance. More on this in my next piece.
What topics or areas in Crypto would you like to see a short film done? Do you have any title in mind? Share your thoughts with us in the comment section below.