Peter Brandt Predicts Bitcoin Price at $50k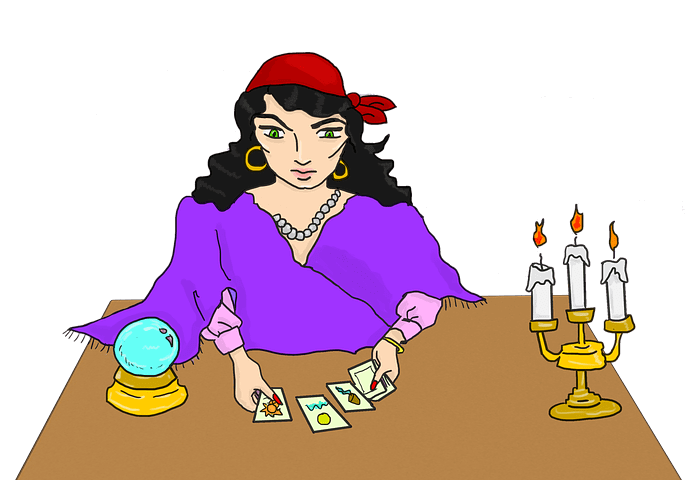 Amidst the recent numerous bitcoin price speculations, Peter Brandt's price prediction that BTC will get to 50k has generated a lot of FOMO among traders and investors. This is because of his experience and similar past predictions that later came true.
The first price prediction was from Tom Lee which was prompted by the second prediction from Tim Draper which made us to have Tom Lee Bitcoin price prediction and Tim Draper Bitcoin price prediction respectively. Surprisingly, the predictions from these two Bitcoin price forecasters did not generate more FOMO than the recent bitcoin price prediction from the prominent veteran trader and investors, Peter Brandt.
As part of his reasons for a positive Bitcoin price prediction, Peter Brandt says that bitcoin is within the brink of a parabolic bull run and the target the target of this bull run will be far higher than the price of Bitcoin from the 2017 bull run which was almost $20,000.
"I believe that what's happened from December of 2017 through December of 2018 is really an analogue to what happened in the 2013 to 2015 bear market, where we saw a sequential 10 up and down move in the bear market. And we've almost identically formed that same sort of pattern. After the 2015 low in Bitcoin, we saw the market then developed into a parabolic advance. And so, I think the analogues are holding remarkably well, and based on those analogue studies I think cryptos now will go back into a parabolic bull market. The only question I have is do we rally here some, and then sometime in late summer, check the late 2018 lows or not. I mean, there's a chance it does and there's a chance it doesn't."  said Peter Brandt in an interview with Yahoo Finance.
This veteran trader and investor, Peter Brandt, is said to have been trending in the cryptocurrency market since he forecasted that the price of Bitcoin will hit $50k. His bitcoin price prediction is so important because he is reputed to be the first to predict that Bitcoin will fall by 85% during the cryptocurrency winter which indeed came true.
Interestingly, Peter  doesn't in an way make reference to the fact that this prediction will happen overnight. Rather, he claims that it is going to be over the next two to three years. Thus, if this happens, the cryptocurrency industry is going to produce hundreds of thousands of billionaires. Such a bull run isn't just going to affect the price of Bitcoin (BTC) but would also affect other coins.
"What we know is, when Bitcoin starts moving, it moves. It doesn't hold up for everybody to catch the stagecoach. And so, if we start developing some upside momentum, whether we come back down and have a break into the late summer and then start back up or whether we keep going from here, I think we're going to see a similar parabolic advance. And I think it's easy to look at that advance exceeding the $20,000 high, or near the $20,000 high we saw in late 2017. I would guess the target's probably around $50,000." He said.
Bitcoin Donations Pouring In for Russia's Main Opposition Alexei Navalny
Russia's main opposition Alexei Navalny is once again on the spotlight having received up to 591 bitcoins valued at about $3 million at current market prices through his official donation address for his organization.
Alexei Navalny who faces so many backlashes from the Putin government in Russia and also political victimization and arrests even up to being banned from participating as a candidate in the last presidential elections in Russia against Vladimir Putin was recently reported by a pro-Putin television network to have most corruption investigative activities tied to huge donations pouring in alleging it to be involved in paid political hits.
Navalny runs an investigative center, the Anti-Corruption Foundation (FBK), a whistleblower organization that regularly publishes alleged corrupt activities of government officials, not sparing high ranking officials such as the prime minister Dimitri Medvedev and  even the attorney general, Yuri Chaika
An anonymous Telegram channel on Monday known as "FBK Staffer's Confession," alleged the correlation between several huge donations to the Navalny organization's wallet a few days before FBK published one of such investigation, alleging FBK is involved in paid political hits. This accusation was aired in major mainstream Russian media most of which are pro-Putin.
FBK through its chief of staff vehemently denied this allegation when contacted by Znak, a Russian news publication agency. Leonid Volkov FBK's chief of staff  denied any connection between the transactions and its investigations, in his rebuttal he said the anonymous blogger "dragged the non-existent facts together in by the head and shoulders."
Volkov continued:
"You can say that each time Encke's Comet approaches the Earth it coincides with a big war: 1914 (First World War), 1941 (World War II) and 2014 (War on Eastern Ukraine). But its rotation period is three years, and it approached the Earth many times when there were no big wars."
Navalny's bitcoin wallet address conspicuously appearing on its official website have seen as much as 2000 transactions including donations and withdrawals since 2016 after receiving its very first donation. This is noticed as every transaction on the bitcoin address is open and transparent for everyone to see due to its decentralized ledger technology.
Navalny is not only the dissenting voice or movement in the Russian political space that has been involved in bitcoin donations, there are many others including Zona.Media and The Insider, as well as internet freedom movement Roskomsvoboda accept donations in bitcoin or ether but FBK appears to be the most prominent.