Bitcoin Makes the long awaited $4,000 Mark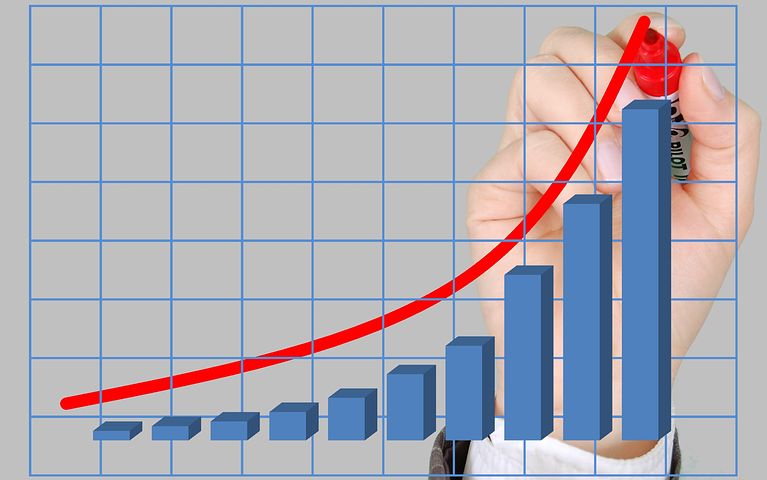 Sunday, the 17th of March will be on the records for having the top 20 cryptocurrencies reporting to have sighted good points and losses in one day.
Bitcoin (BTC) has pushed back just over the $4,000 mark, according to CoinMarketCap data. At press time, the price of Bitcoin was $3,962 however it gained a 1.05% increase within 24 hours. From the weekly chart, the current price is over 2.4 percent higher than the price at which Bitcoin started the week.
Among the top 20 cryptocurrencies, other than ETH, only five coins are seeing an over 1 percent change on the day to press time — Bitcoin SV (BSV), Monero (XMR), Iota (MIOTA), Ontology (ONT) and Nem (XEM).
The total market cap of all cryptocurrencies is currently hovering just under $140 billion at $139.9 billion, which is about four percent higher than $134.3 billion, the value it reported a week ago.

Ethereum (ETH) is holding onto its position as the largest altcoin by market cap, which is at about $14.7 billion. The second-largest altcoin, Ripple (XRP), has a market cap of about $13.1 billion by press time.
As Cointelegraph reported yesterday, Ethereum co-founder Joseph Lubin said that he expects the global economy will be 10 times larger in 10 to 20 years, when blockchain is fully ramified, and that blockchain will be involved in most of it.

Speaking at Austin's SXSW conference on March 15, Senior Advisor for Digital Assets at the United States Securities and Exchanges Commission, Valerie Szczepanik, reportedly noted that stablecoins could experience issues under current securities laws.
However, we are hopeful that Bitcoin will continue on its upward climb.
Only Bitcoin & Ethereum Are Sufficiently Decentralized to be a Base Trust Layer for Applications – Joseph Lubin
Co-founder of Ethereum and founder of ConsenSys, Joseph Lubin has said that bitcoin and ethereum are the only sufficiently decentralized blockchains to be a base trust layer for applications.
Joe Lubin made this statement in an interview in Hong Kong FinTech Week. There are good competitors and there are good marketing projects, Lubin said. He went further saying, Tron is an excellent marketing project and others like it and some of these are not necessarily intellectually honest and not technologically strong or rigorous.
However, he did noted some projects to be high quality technology projects, such as Polkadot, Avalanche etc.
He said both bitcoin and ethereum are the only sufficiently decentralized blockchains to be a base trust layer for applications for the planet.
According to Lubin, to be a base trust layer, a project will need to issue a token broadly and equitably. The project will also have to raise or gather enough revenue so that it can build its project and continue to build it out and maintain it. This will also require a vibrant, large and growing community to be successful.
Regulatory compliance is a serious challenge which crypto projects will have to deal with. According to Lubin, this was something both bitcoin and ethereum didn't have to deal with at its early times. He said if any project is hoping to aspire to be a massively decentralized base trust layer it will ill have to overcome the challenges but it will be very very difficult for even a technically very strong project to challenge the early head start and the massive network effect that Ethereum has.
The community behind the two largest cryptocurrencies by market capitalization is gigantic compared to other networks. Just recently, some group of people founded a decentralized autonomous organisation DAO to market the ethereum blockchain. Though the activities of the DAO hasn't been made completely public, it's worth mentioning that Ethereum co-founder and now founder of Cardano Blockchain Project, Charles Hoskinson, because there was no consensus to commercialize the Ethereum blockchain despite the desire for Ethereum to be global settlement layer.