Paxful's Charity Initiative, #BuiltwithBitcoin to Fund Water Project in Rwanda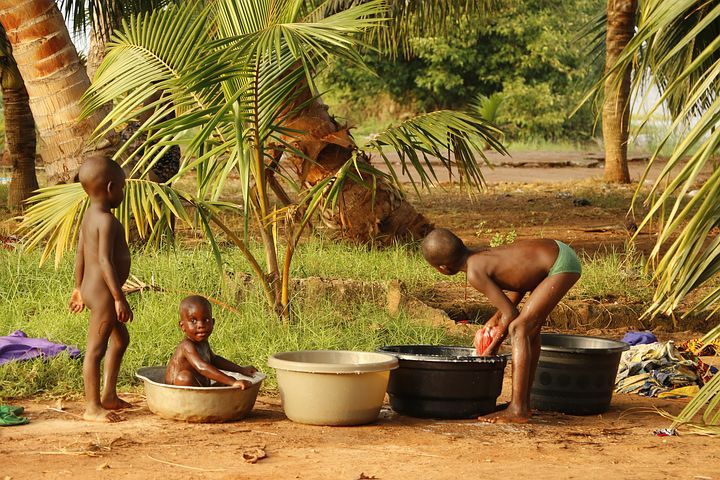 Paxful is spreading its wings across the world as the peer-to-peer bitcoin exchange recently announced its new charity initiative, #BuiltWithBitcoin. Paxful is moving forward with its charity and launching a water tank project in Rwanda and AnthemGold, a new member of the initiative will be in charge of it. Paxful will also build additional classrooms and provide resources for the Rwandan nursery school. Building the school was part of Paxful's first #BuiltwithBitcoin project. So far, the project has awarded more than $15,000 scholarships to female Afghan refugees to help them pursue their careers in the United States.
Paxful's #BuiltwithBitcoin project will have its beneficiaries selected by a partner of the project called Zam Zam. The winners will be selected based on essays they wrote. The essay is to describe the effect of migration, the difficulties they encountered while migrating to the U.S. the difficulties encountered while acquiring an education, blending into the American culture, building a career and taking care of a family as well. Some of the beneficiaries of the scholarship include Susan Naseri who is interested in social work and law. She explains, "As a recipient of the Zam Zam Water scholarship, I'd like to express endless gratitude and appreciation to Paxful and everyone involved in the donation process. Receiving this scholarship is not only an immense honor and privilege; it also eases my financial stress significantly. I'm beyond humbled and thankful for this scholarship; thank you eternally for helping me expand my education and fulfill my dreams."
The project offered an initial scholarship  of $5,000 to the beneficiaries the scholarship was paid in two installments each of $2,500. Zam Zam Water who is already a partner with Paxful aims to  continue running the scholarship as an annual program. Also the duo will have an additional member to the #BuiltwithBitcoin initiative, as AnthemGold will be joining them as a partner. AnthemGold's CEO, Anthem Hayek Blanchard said: "I am grateful to participate in a project that builds sustainable and essential projects for communities in need. We hope to use Zam Zam's knowledge to provide people with the building blocks needed to foster and grow." Paxful is really taking the African continent seriously as they announced that they will be building an Incubation Hub in Nigeria in May. The peer-to-peer exchange is also focusing on other crypto projects across africa.
What do you think about #BuiltwithBitcoin? Share your opinion with us in the comment section below.
Image credit: pixabay
Disclaimer:
The Information provided on the website is designed to provide helpful information regarding cryptocurrency subjects. The content is not meant to be used, nor should it be used as a basis, foundational knowledge or prerequisite for decision making regards trading. Always do your own research and due diligence before placing a trade. We are not liable for any outcome based on any content found on the site.
Governments In Africa Will Welcome Blockchain Technology – Lucky Uwakwe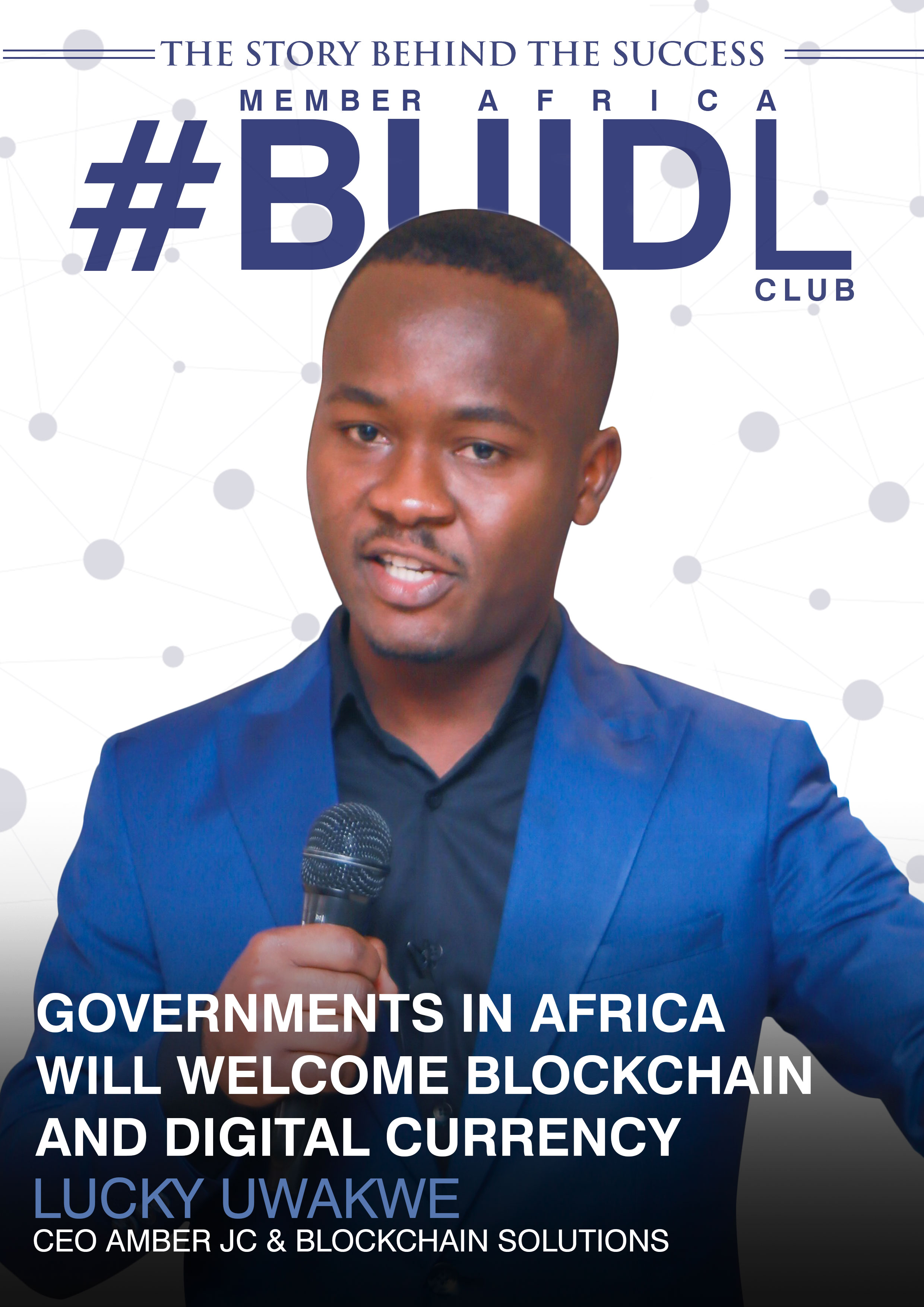 Lucky Uwakwe shares his views on African governments and Blockchain adoption with Cryptotvplus.
It is no news that a lot of enthusiasts in the blockchain space only show commitment to the projects they handle or the ones which give them maximum returns. It is not everyday you get to meet an enthusiast in the space who is quite passionate about getting the government on board this moving train.
Interestingly, in a recent article published by CryptoTVPlus, some African governments are already piqued by blockchain.
However, Lucky Uwakwe is positive that all African governments will finally come to terms with the versatility of the blockchain in the nearest future.
Here is an overview of the conversation we had with Lucky Uwakwe:
In your own words, what would you say blockchain is?
Blockchain is a persistent record of ownership transfer, that is publicly available for examination by all aspects of people. It is permission less to use and no trust is required toward any third party when using it. It is immutable.
In a few words tell us about your journey into the fast emerging Technology. When, how and through what means did you hear about Blockchain and Cryptocurrency? 
I learnt about bitcoin and blockchain from research in the CYPHERPUNK community,  during an online research in 2008, but I never fully grasp the importance until about 2010/2011 with bitcoin and the Mt gox exchange (magic the gathering of exchange)  after that I use to read Vitalik Buterin(ethereum founder)  Articles on bitcoin blockchain back then, when he was a writer on bitcoin
In what areas of blockchain are you most passionate?   
Education and Consulting with Service of smooth user friendly digital exchange.
What is your product all about? What challenges or problems have you identified? How will your innovation use the blockchain to solve these problems? 
CURRENTLY as I speak, we see that some countries in the world especially in Africa buy digital asset at a premium, and pay higher fee which is higher than some region. Another problem Fiat based crypto exchange is different and crypto- crypto exchange is also different.
We have built a solution to cover all that, making it easier for people to trade and convert over 200 crypto to crypto , or crypto to fiat,  all in one place. also transfer in the exchange is free, from OTC fiat section  to the crypto exchange of our exchange, we even do free deposit fee, and our withdrawal fee is lesser than what is currently available in many exchange in the world.
We have exactly combine liquidity of Huobi which is one of the top three crypto to crypto exchange in the world, but we have added easy fiat for African and have open African customers to the rest of the world. With our partnership with Huobi cloud, security is paramount. we are called SaBi, we provide users across the globe to either use our Crypto to crypto or fiat to crypto,  we have open a continent to the rest of the world, so customers in other continents can trade with other continents including Africa. All in one place.
What milestones do you hope to accomplish in the coming years in the Blockchain Industry?
To see that government Across Africa welcome blockchain technology and digital currency, and to ensure we have a strong community of women and house wives who are professional traders on SaBi making a living to support there family and the continent at large. So that they can become independent.
Our goal is to see that we return 30-60% profit made from SaBi exchange back to our active users and the community to support poor African community, lacking basics facilities like Schools,clean water, hospital and food. This we will do through SaBi exchange with our partnership from Huobi cloud
How is your Project contributing to creating blockchain awareness and in turn Mass Adoption?
My company has been at the fore front of positive awareness with the government and community across Africa and beyond, a simple google search of my name Lucky Uwakwe  will show quite a lot,  but as a company we continue to create a cooperate awareness with institution making our authority responsible for enacting laws that will shape the future of Blockchain in our continent.
Tell us about your project team? How did you come about the team? How do you  inspire them to give their best? 
I actually don't inspire my team, my team inspire me. They are the best brain out there, why tell the best what to do? Rather they inspire me and we work towards a common goal. Currently my team have been one of the best to work with in one project,  my project team members are from or based in China, Canada, Singerpore, Japan , Nigeria and Taiwan.
Most of them have over 3-10years+ background in Tech, Finance and Wall Street and Blockchain space. My Nigerian based team all have experience in the Blockchain space,  I am a certified cryptocurrency specialist (C.C.S) and still current  MSc in Digital currency and Blockchain Technology at the University of Nicosia Cyprus.
My Co-founder Mr. Peter Huang is a Chinese with experience Tech and Engineering company, from Beijing China, my Designer Kayode Iyanu owns SirfiTech in Nigeria capital city and the entire team of Huobicloud in Asia are working with us, from Mr. David Chen a Canadian, Mr. Jack Lee in  Shenzhen china , Mrs. Margaret Tang,  all from Huobi cloud, we have a rich diverse team across the world and many more working behind the scene working to see SaBi meet every standard before we Lunch by February 2019.
Mr Lucky Uwakwe is the Co Founder of Cheetah Africa.