Paxful is creating "a means of wealth preservation in Africa"
Africa is taking the crypto bull by the horn and investing in the blockchain technology as well. Cryptoprenuers and crypto enthusiasts are spreading the blockchain gospels to the unbanked in the continent. Bitcoin is no longer new to the people as the rate at which peer to peer transactions are spreading in the continent has increased. Paxful is a big part of the African cryptocurrency story and its CEO, Ray Youssef sees Bitcoin as a financial liberating tool for the Black Nation.
Ray who moved from having a successful startup to being a homeless man on the streets of Manhattan and finally becoming the CEO of Paxful understands the priority of reaching the Unbanked. He explains, "We Focused on Helping the Unbanked…It was technically the same as LocalBitcoins, which is a solicit service and an escrow service. It wasn't local–there were no local trades allowed. It was like 'GlobalBitcoins.' We focused on gift cards and helping the unbanked."
Ray also spoke about Nigeria and how the African country is doing in the crypto world.   He says, "All of a sudden, Nigeria started popping up on our radar…Why are all these Nigerians on Paxful?" He explained that Nigerians were interested in cryptocurrencies as a means of "wealth preservation." He says, "they have huge limits [on debit/credit cards] over there…these folks have a lot of issues. We saw that yeah, the unbanked in America have it rough. But if you're unbanked outside of America, it's even worse, because you're completely segregated from the world economy."

Paxful has already introduced the #BuiltWithBitcoin project as a means of helping the African people have equal financial opportunities. Despite the barriers plaguing the nation financially, people are finding their way around it through peer to peer payments.
Besides finding a way across payment difficulties. Ray believes that, "When you help them help themselves to build their own businesses and create their own wealth–and get Bitcoin in to the hands of people around them–you're making 'nodes of prosperity.' They will hire their friends and family, and then bring in other people. That's how it starts." Paxful is building not a company, but an opportunity for people to be financially liberated, and with the rate at which the gospel of Bitcoin is being spread peer to peer payment has a long way to go in creating a less financially dependent structure in the continent.
What do you think about Paxful? Share your opinion with us in the comment section below.
Image credit: Pixabay
Disclaimer:
The Information provided on the website is designed to provide helpful information regarding cryptocurrency subjects. The content is not meant to be used, nor should it be used as a basis, foundational knowledge or prerequisite for decision making regards trading. Always do your own research and due diligence before placing a trade. We are not liable for any outcome based on any content found on the site.
Justin Sun & Tron Foundation Sued owing to Bad Working Condition, Discrimination & Assault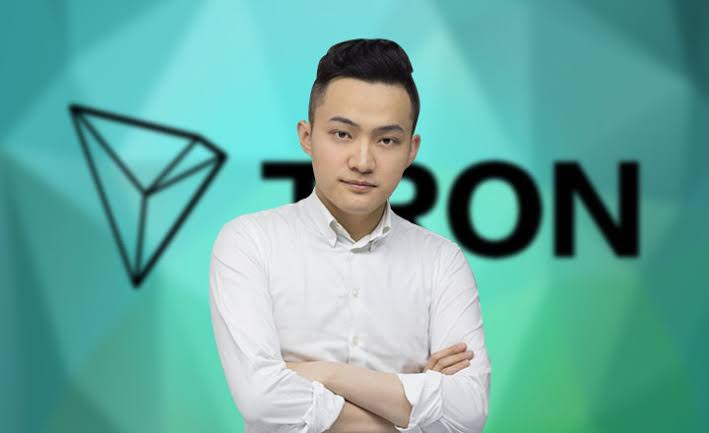 The founder of Tron Justin Sun and the Tron foundation has been sued by former employees for workplace aggression.
The lawsuit which was filed by last year in a 70 page document in the state of California by Richard Hall and Lukasz Juraszek revealed they have been victims of aggressive and hostile working environment.
The ex-employees are suing for $15 million in damages and government actions against claims of labour violations on the grounds of wrongful termination, discrimination, emotional distress and hostile work environment.
In the lawsuit, the plaintiff expressed undue pressure to deliver by fast-tracking the BitTorrent Software releases.
Lukasz Juraszek also claimed CEO of Tron, Justin Sun physically assaulted the Head of engineering however, there was apology issued for the assault.
Same Head of Engineering was also seen according to Lukasz Juraszek to have also hit a manager whom the former is known to always launch attacks at.
The 70-page document also showed some ethical issues with the management of the organization, specifically on the issue of copyright infringement.
Based on the report of the Court document, Richard Hall said he flagged some risk of third parties hosting copyright-infringement and child pornographic contents but CEO of Tron, gave little to no ears about the issue.
Lukasz Juraszek also claimed the manager physically assaulted by the Head of engineering, Cong Li told him that Cong Li appears to "hold him to impossibly high engineering standards".
Not long after, he was kicked out of the company for reporting observation to human resources. According to the lawsuit, Lukasz Juraszek said after he was kicked out, an unknown user accessed his work computer from another location and his emails disappeared.
Richard Hall on the other hand, claimed Cong Li threatened him to deter him from recording their conversation, according to the lawsuit, the following words were used "if you go tighter with me, I will go tighter with you", he also said "things will end badly for you", "I cannot protect you" according to the lawsuit.
The plaintiffs also claimed Chinese nationals came from Mainland to replace both of them and other local nationals.
And these Chinese workers also behaved less responsible towards local laws and this gave Justin Sun upper hand in enforcing unfavourable work timetable.
Justin Sun has been involved in several controversy over the life of his company starting from the plagiarism of the Tron Blockchain white paper and codes, to his involvement in pump and dump schemes as well as the postponement of his lunch with Warren Buffet.
The former employees are suing for $15 million.