Paxful is creating "a means of wealth preservation in Africa"
Africa is taking the crypto bull by the horn and investing in the blockchain technology as well. Cryptoprenuers and crypto enthusiasts are spreading the blockchain gospels to the unbanked in the continent. Bitcoin is no longer new to the people as the rate at which peer to peer transactions are spreading in the continent has increased. Paxful is a big part of the African cryptocurrency story and its CEO, Ray Youssef sees Bitcoin as a financial liberating tool for the Black Nation.
Ray who moved from having a successful startup to being a homeless man on the streets of Manhattan and finally becoming the CEO of Paxful understands the priority of reaching the Unbanked. He explains, "We Focused on Helping the Unbanked…It was technically the same as LocalBitcoins, which is a solicit service and an escrow service. It wasn't local–there were no local trades allowed. It was like 'GlobalBitcoins.' We focused on gift cards and helping the unbanked."
Ray also spoke about Nigeria and how the African country is doing in the crypto world.   He says, "All of a sudden, Nigeria started popping up on our radar…Why are all these Nigerians on Paxful?" He explained that Nigerians were interested in cryptocurrencies as a means of "wealth preservation." He says, "they have huge limits [on debit/credit cards] over there…these folks have a lot of issues. We saw that yeah, the unbanked in America have it rough. But if you're unbanked outside of America, it's even worse, because you're completely segregated from the world economy."

Paxful has already introduced the #BuiltWithBitcoin project as a means of helping the African people have equal financial opportunities. Despite the barriers plaguing the nation financially, people are finding their way around it through peer to peer payments.
Besides finding a way across payment difficulties. Ray believes that, "When you help them help themselves to build their own businesses and create their own wealth–and get Bitcoin in to the hands of people around them–you're making 'nodes of prosperity.' They will hire their friends and family, and then bring in other people. That's how it starts." Paxful is building not a company, but an opportunity for people to be financially liberated, and with the rate at which the gospel of Bitcoin is being spread peer to peer payment has a long way to go in creating a less financially dependent structure in the continent.
What do you think about Paxful? Share your opinion with us in the comment section below.
Image credit: Pixabay
Disclaimer:
The Information provided on the website is designed to provide helpful information regarding cryptocurrency subjects. The content is not meant to be used, nor should it be used as a basis, foundational knowledge or prerequisite for decision making regards trading. Always do your own research and due diligence before placing a trade. We are not liable for any outcome based on any content found on the site.
Cryptocurrency Market Bring Smiles as Prices Bounces Back After Libra Hearing in DC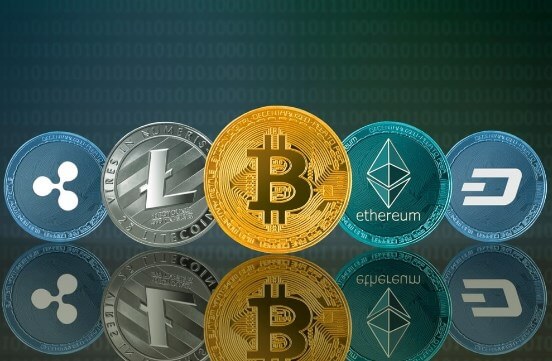 Cryptocurrency market has bounced back after experiencing significant drop from the height it had reached with Bitcoin now trading at $10500+. An increase of over $1000 from its low.
Cryptocurrency market is filled with momentary ups and down and those in the space are no strangers to this behaviour.
During the Facebook Libra hearing in DC where the Libra project was scrutinized by the US senators, market as usual responded to the hearing with a dump with Bitcoin dropping as low as $9400. Ethereum the largest cryptocurrency went as low as $200 after touching $300+. All cryptocurrency saw great loss. Litecoin went down to $80.
As the hearing concludes, market has responded with a rise in cryptocurrency marketcap. Bitcoin is currently trading at $10525 a significant increase considering it dropped to as low as $9400+. At current total market capitalization is $286 billion dollars with Bitcoin holding 65.8% market dominance.
Ethereum is currently enjoying a $24+ increase as it stands at $224.67 with a market capitalization of $9.4 billion. It reports a 4.7% gain. Litecoin now trades at $99.92 enjoying a 9.62% increase. All top 10 cryptocurrencies are enjoying gains as Tron reports the highest among them all at 11% gain.
Bitcoin SV currently trades at a 10.64% increase which positioned it at $135. Bitcoin Cash is currently trading at $313 with a 5.4% gain while EOS now trade over $4 with its $2.389 billion. XRP reports a meager 1.81% gain. The least apart from the Stablecoin Tether which is trading a cent above a dollar with a 0.31% gain.
The growth in crypto market could be attributed to the exposure which Bitcoin and the whole crypto market/industry has received in via the comments of top US officials including the President of the United States and the Libra hearing which held in DC.
As the Libra representative appeared before the US Senators, several interesting issues were brought up which has exposed millions of Americans and the global community to what Bitcoin and cryptocurrency is. Going forward, crypto will enjoy mass exposure as it gets into daily discussions and politics.
As Libra and crypto has become a hot topic in the US, it could be expected that the forth coming US elections will be a platform to discuss Crypto. Something which Crypto advocate, cybersecurity expert and Presidential aspirant John McAfee has already informed us.