PAXFUL IN THE NEWS FOR THE WRONG REASONS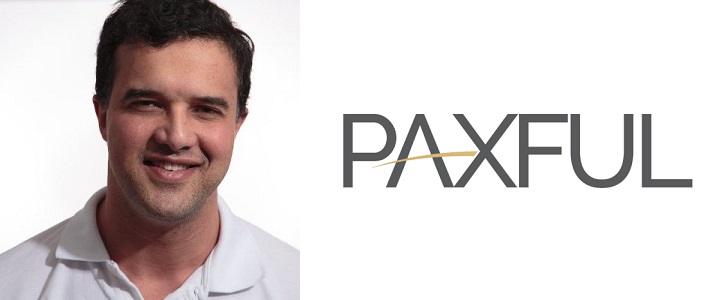 It is no news that Paxful stands as one of the renowned bitcoin trading platforms in the world. Interestingly, the company has built a global reputation in the few years of its existence having established one of its biggest markets in Africa.
According to Paxful Team, over 300 ways exists through which payments can be made for the purchase of bitcoins. Among the lot are through the use of:
Gift Cards– iTunes, amazon, OneVanilla Gift Cards VISA?MasterCard,Target, GameStop, BestBuy,walMart and many more.
Cash Deposits– Western Union, MoneyGram, Bank of America, Wells Fargo, COOP Credit Unions, TD Bank, SEPA, National Bank transfers Nigerian Banks, SEPA, Wire transfer(domestic and swift) to mention a few.
Online Transfers– PayPal, Serve to Serve, Skrill, NetSpend, PerfectMoney, OkPay and other major online wallets
Digital Currencies– Ethereum, Litecoin, Eos, Tether, Cardano, Monero and including many other new coins and tokens.
With all these services available on the paxful exchange, one would rather believe that there exist a very healthy communication flow between the company and the customers. However this doesn't seem to be the case as many traders on the platform recently observed an unexplained denial of access to their accounts.
Nigeria which happens to be the company's biggest markets in Africa and is second to the Paxful market in America, have continued to support the company via continuous use of the platform.
With these locally done transactions which have to a great extent, generated huge capitals for the company, one would think a well structured company such as Paxful would have the courtesy to put in place a stand-on live service center which would act as support center and play an active role in resolution of complaints between customers and the global business magnet.
Unfortunately, reports reaching us is that Paxful makes use of Bots rather than Humans in attending to support-related issues and even in dispatching mails. One would argue that the above allegation if true, might not hold water as any company – in a bit to promptly service the needs of her clients, can adopt the use of any available means to disseminate information. However, if the said purpose for the adoption of automatic mailing and communication is defeated, then there is obvious need to raise and eye brow on Paxful's transparency.
Recently, a number of Paxful Users took to twitter to tell their story of how Paxful had illegally frozen their accounts and have since started a trend "PaxfulNGisAScam"
These negative comments began a while after the Bot support stopped responding to the numerous support tickets. Paxful's Under-performing customer relations might have done just enough to earn it a name in the blacklists of Cryptotraders and investors.
It is expected that Paxful and CEO Ray Youssef will respond to these allegations in an official statement or maybe their bots will do just that. Let us know your experiences.
In the mean time we ask questions like: Is this yet another reason why we need decentralized exchanges?
Disclaimer:
The Information provided on the website is designed to provide helpful information regarding cryptocurrency subjects. The content is not meant to be used, nor should it be used as a basis, foundational knowledge or prerequisite for decision making regards trading. Also, this content does not in any reasonable way, seek to promote negative news or information about Paxful Global. It is solely for informative purposes on the and should only be intrepreted as such.
Always do your own research and due diligence before placing a trade. We are not liable for any outcome based on any content found on the site.
94% of Endowment Funds are Allocating to Crypto Investments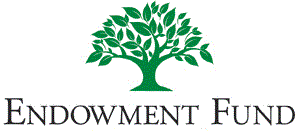 Endowment Funds– which go to non-profit organizations are of recent being redirected and allocated to crypto-related investments. This trend began in early 2018 and this fact-finding was conducted in the last quarter of that same year. According to The Trade Crypto, the continuous support and release of funding without minding the concerns for regulation, liquidity, and volatility.
The majority of these Endowments are based in the United States and Canada while the others are scattered across the United Kingdom.
The summary of the research showed that despite the current shortcomings in the industry, endowments remain firm in their resolution to provide funding for them. This is a show of belief in the industry and it will, in turn, spur regulatory bodies to rise up to the occasion of securing the people's asset which is long overdue.
In contrast, only a minor 7% of respondents were skeptical and predicted a reduction in funding it the coming years.
Meanwhile, Jonathan Watkins who happens to be the managing editor at Global Custodian and The Trade had this to say about the survey:
"All the talk over the past 18 months has been around when institutional investors will begin participating in cryptocurrency investments, but it turns out they had already arrived, in the form of endowment funds"
More insights got from the survey clearly show that 54% of the respondents are directly investing in crypto assets, and 46% are investing in various kinds of funds. But most definitely, the important characteristics the endowments would be looking out of are that they comply with robust regulation, have sufficient capital flow and liquidity and finally account security.
The Trade suggests cautious optimism is an apt overall summary of endowment sentiment in regard to the nascent asset class, citing one respondent's belief that crypto "is the future of investing," and others' characterizations of the process as "a very wild ride" and "hair-raising."
In February, it was reported that part of the $12 billion endowments set aside was invested in a Cryptofund managed by the United States venture capital firm Andreessen Horowitz.
Later that same year 2018, information about crypto fund investments from the big wigs in the university endowment category showed that Havard and Yale- with Harvard making provision for over $39.2 billion endowments for the fiscal year. Among other universities with crypto investments are Stanford University, Dartmouth College, the Massachusetts Institute of Technology and the University of North Carolina.
As reported this month, Harvard's endowment is set to become a direct investor in a planned $50 million token sale from decentralized computing network Blockstack. If approved, the sale would be the industry's first Securities and Exchanges Commission-qualified offering.