Only Bitcoin & Ethereum Are Sufficiently Decentralized to be a Base Trust Layer for Applications – Joseph Lubin
Co-founder of Ethereum and founder of ConsenSys, Joseph Lubin has said that bitcoin and ethereum are the only sufficiently decentralized blockchains to be a base trust layer for applications.
Joe Lubin made this statement in an interview in Hong Kong FinTech Week. There are good competitors and there are good marketing projects, Lubin said. He went further saying, Tron is an excellent marketing project and others like it and some of these are not necessarily intellectually honest and not technologically strong or rigorous.
However, he did noted some projects to be high quality technology projects, such as Polkadot, Avalanche etc.
He said both bitcoin and ethereum are the only sufficiently decentralized blockchains to be a base trust layer for applications for the planet.
According to Lubin, to be a base trust layer, a project will need to issue a token broadly and equitably. The project will also have to raise or gather enough revenue so that it can build its project and continue to build it out and maintain it. This will also require a vibrant, large and growing community to be successful.
Regulatory compliance is a serious challenge which crypto projects will have to deal with. According to Lubin, this was something both bitcoin and ethereum didn't have to deal with at its early times. He said if any project is hoping to aspire to be a massively decentralized base trust layer it will ill have to overcome the challenges but it will be very very difficult for even a technically very strong project to challenge the early head start and the massive network effect that Ethereum has.
The community behind the two largest cryptocurrencies by market capitalization is gigantic compared to other networks. Just recently, some group of people founded a decentralized autonomous organisation DAO to market the ethereum blockchain. Though the activities of the DAO hasn't been made completely public, it's worth mentioning that Ethereum co-founder and now founder of Cardano Blockchain Project, Charles Hoskinson, because there was no consensus to commercialize the Ethereum blockchain despite the desire for Ethereum to be global settlement layer.
CICryptoSolutions Launches Crypto Payment Gateway to Help Businesses Accept Crypto Payments.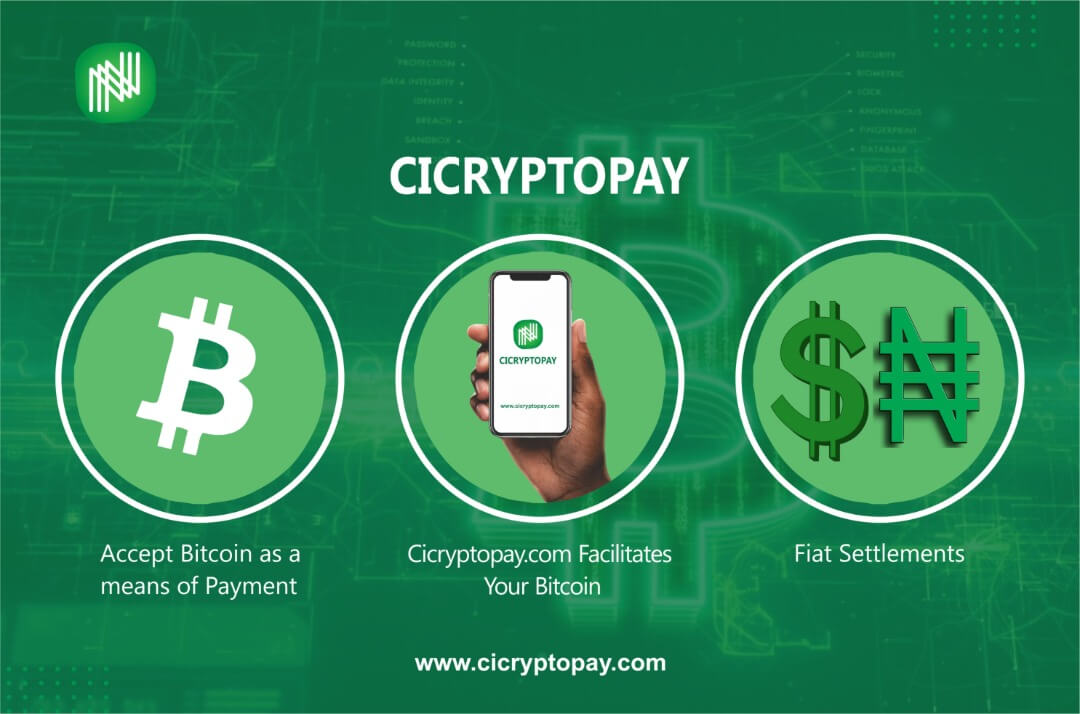 CICryptoSolutions, owner of the Naijacrypto.com cryptocurrency exchange has launched crypto payment gateway solution that will enable businesses accept cryptocurrency payments.
The payment gateway – CICryptoPay according to the firm is the first Nigerian owned cryptocurrency payment gateway that helps businesses accept cryptocurrency without having the exposure to market fluctuations characterized by the cryptocurrency market.
The CiCryptoPay solution consists of merchant APIs that are open for integration into e-commerce businesses. Currently supporting Bitcoin as the only cryptocurrency which businesses can accept, the firm reveals more cryptocurrencies will be supported in future.
Security
Security has always been an ongoing topic in cyberspace and the cryptocurrency industry is no different. The CICryptoPay according to firm, offers several features which includes Two-factor Authentication. CICryptosolutions affirmed that security is always its top priority in every decision and it will strive to make the product highly secure by providing other security features.
Other Features
Also featuring on the product is a fiat and crypto settlement system that allows merchants to choose to receive settlements either to their cryptocurrency wallet or bank account at the end of a business day.
CICryptoPay also features what it called Hedging Service. It is a service that allows merhcants to have the option of requesting for their fiat or crypto settlements to be made at the exact values paid to the merchant. This allows merchants not to worry over market volatility.
CICryptoPay boast of an efficient support which it says is always willing to answer questions and guide businesses to better maximize the platform.
CICryptoPay works by having users creating an account and undergoing KYC procedures where the customer will able have to enable Two-Factor Authentication to boost the security of its account and to utilize all the features the product offers.
As a user creates an account, wallets are automatically created and ready to be used and merchants can quickly and easily access the merchant tools to use on their businesses. This includes simple Payment buttons, API and IPN features.
According to CICryptoPay, anyone who desires to accept Bitcoin a payment method should be rest assured that CICryptopay is right here for them. It also said it will give businesses the opportunity to access the cryptocurrency market quickly and efficiently by facilitating crypto payments to everyone wherever they are located.