Nigeria's Presidential Aspiriant Eyes blockchain Technology Ahead of 2019 Elections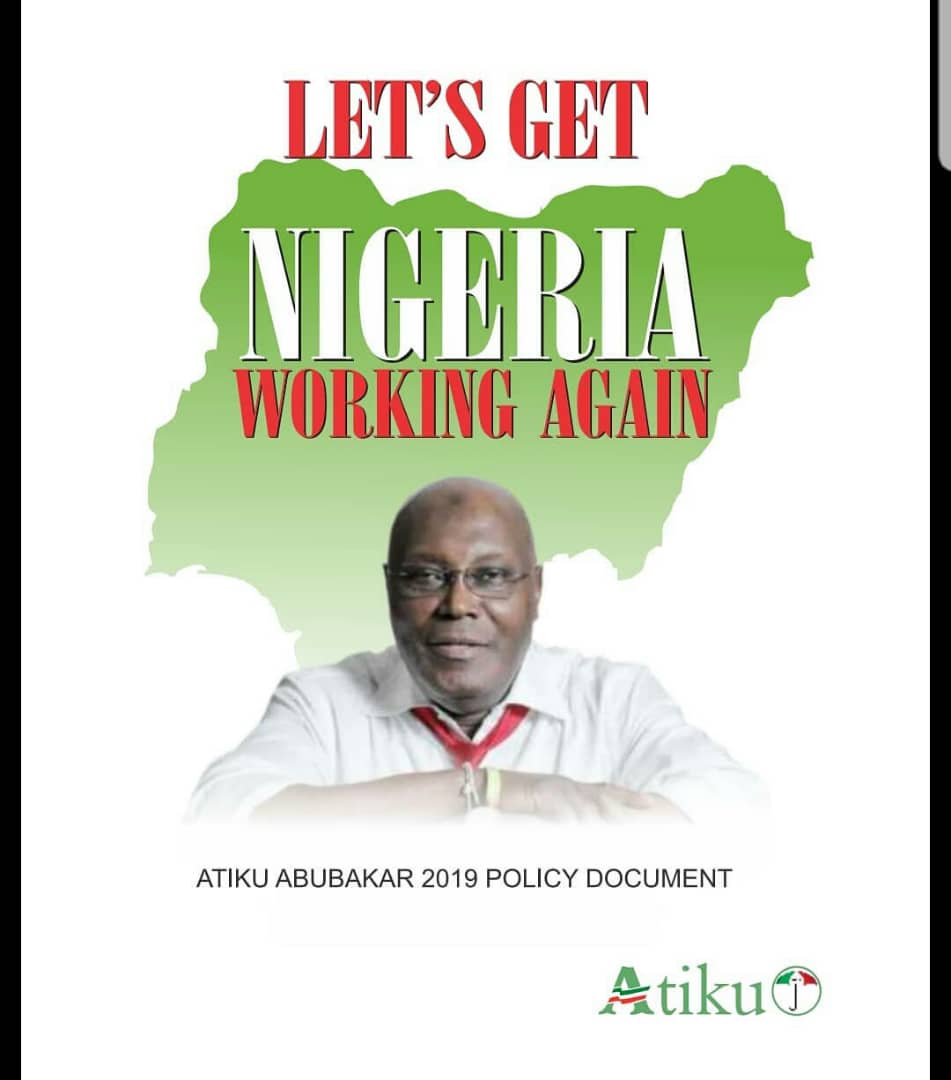 Nigeria is yet to have policies governing the blockchain technology. Although law makers met early in the year to contemplate on the blockchain, policies are yet to be made. However, the Presidential Candidate Of The Peoples Democratic Party (PDP), Atiku Abubakar unveiled his campaign policy document on Sunday. He revealed his Plans to create policies that would embrace the Blockchain and cryptocurrency if he is elected President in 2019.
Atiku'scampaign policy document tagged 'Get Nigeria Working Again' was released by his Presidential Campaign Organization. Atiku, who is a former Vice President of Nigeria identifies the need for the creation of  "a Comprehensive Policy On Blockchain Technology And Cryptocurrencies." Although Nigeria is one of the top users of cryptocurrencies in Africa, with the west African country ranking 7th out of 178 countries likely to adopt Bitcoin by the Bitcoin Market Potential Index (BMPI) by the London School of Economics. However, it's lawmakers are yet to decide what to do with the technology.
2019 presidential aspirant, Atiku reveals through his policy document that he aims to bring more to the economy through the blockchain. He revealed that to build the economy, he would build a  knowledge-based economy powered By ICT. He stated, "My mission is to ensure that Nigeria's economy is responsive to
the challenges of the 21st century
knowledge economy by keeping with
the amazingly dynamic technological pace." He believes that if ICT literacy is encouraged from Early school programmes up to adult education, Nigerian youths can awaken their entrepreneurial spirit.
Cryptoprenuers in Nigeria are constantly frustrated by the lack of regulatory frameworks. Also the Central Bank of Nigeria (CBN) and its stringent policy has lead to cryptoprenuers seeking a more favourable frameworks. Despite the warnings of the CBN about investing in cryptocurrency in March, Nigerians are still investing in digital currencies. Atiku's policy document reveals that there are plans to integrate the blockchain technology to the Nigerian economy. Hopefully, more Nigerian and African politicians will begin to make plans towards a blockchain oriented future.
What do you think about Atiku Abubakar's plans for the blockchain sector? Share your opinion with us in the comment section below.
Disclaimer:
The Information provided on the website is designed to provide helpful information regarding cryptocurrency subjects. The content is not meant to be used, nor should it be used as a basis, foundational knowledge or prerequisite for decision making regards trading. Always do your own research and due diligence before placing a trade. We are not liable for any outcome based on any content found on the site.
Facebook's Libra Project White Paper Is Officially Out: Pushes for the Internet of Money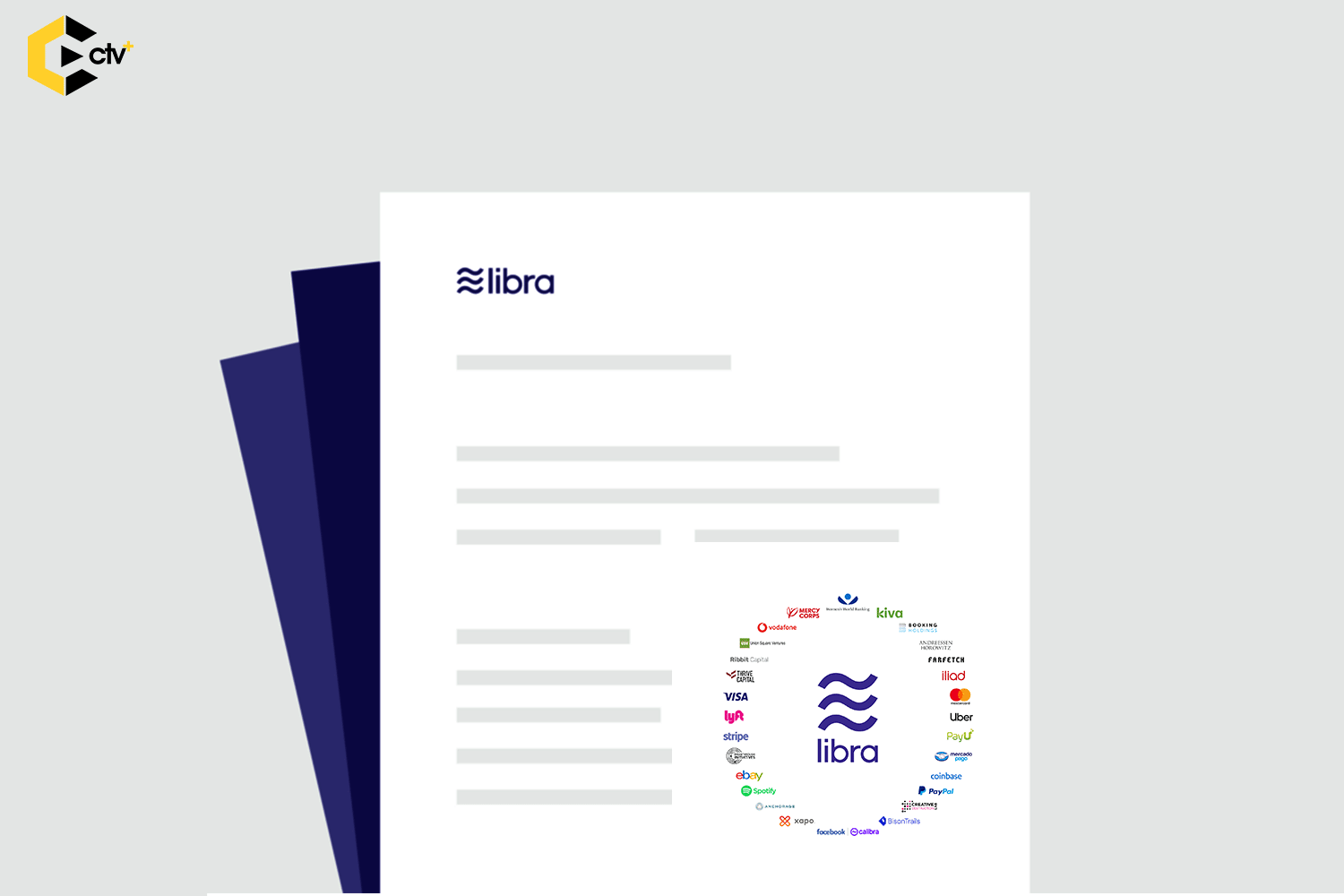 After months of speculation and a nonofficial statement from the Facebook team after the news break by Bloomberg reports on the rumoured cryptocurrency project secretly being worked, Facebook's Libra Project White Paper is officially out.
Facebook clearly outlines its mission and vision for the Switzerland registered project.
It's mission according to the whitepaper reads
"Libra's mission is to enable a simple global currency and financial infrastructure that empowers billions of people."
Facebook is clearly ready for another phase of its reign as a social media giant housing more than a quarter of the world's population. It is home to more than 2 billion users with its aggregated user base for WhatsApp, Instagram, Facebook and Messenger.
With the Libra's project cryptocurrency dubbed the Globalcoin, Facebook is going to have an impact in the cryptosphere coupled with the influence of the founding members such as Coinbase, Visa, Spotify, Mastercard, Uber, Paypal, and others who have invested about $10million each into the project.
Facebook wants to make Libra the evolution of Paypal with the wish that it will be simpler to establish, easier to use as a payment means with fewer transaction fees, more accessible to the unbanked, more flexible and durable through decentralisation.
In its Libra document, Facebook writes:
"Success will mean that a person working abroad has a fast and simple way to send money to family back home, and a college student can pay their rent as easily as they can buy a coffee."
Alongside Libra network, Facebook is also launching Calibra, a subsidiary company that will handle the transactions and protect users privacy. The goal of Calibra is "to provide financial services that will let people access and participate in the Libra network," and it will be readily available in Messenger and WhatsApp and also as a standalone app.
The control of the Libra network will not be solely Facebook's duty since it is decentralized to include all the 28 founding members. It is the association's duty commonly referred to as "Libra Association" to promote the open-sourced Libra blockchain and also sign up businesses to accept Libra for payment. It rests upon them to recruit more founding members as Facebook says it wants to reach 100 members before the official launch of Libra.
The unit of the Libra cryptocurrency is Libra just like the unit of a dollar is cent. Libra is represented by a three wavy horizontal line Unicode character ≋ like the dollar is represented by $ or the naira by #. The value of a Libra is meant to stay largely stable since it is a stable coin. Its stability will make it be a good medium of exchange, as merchants can be confident as they will be assured they won't be paid a Libra today that will be lesser than the amount tomorrow.