Nigeria's Presidential Aspiriant Eyes blockchain Technology Ahead of 2019 Elections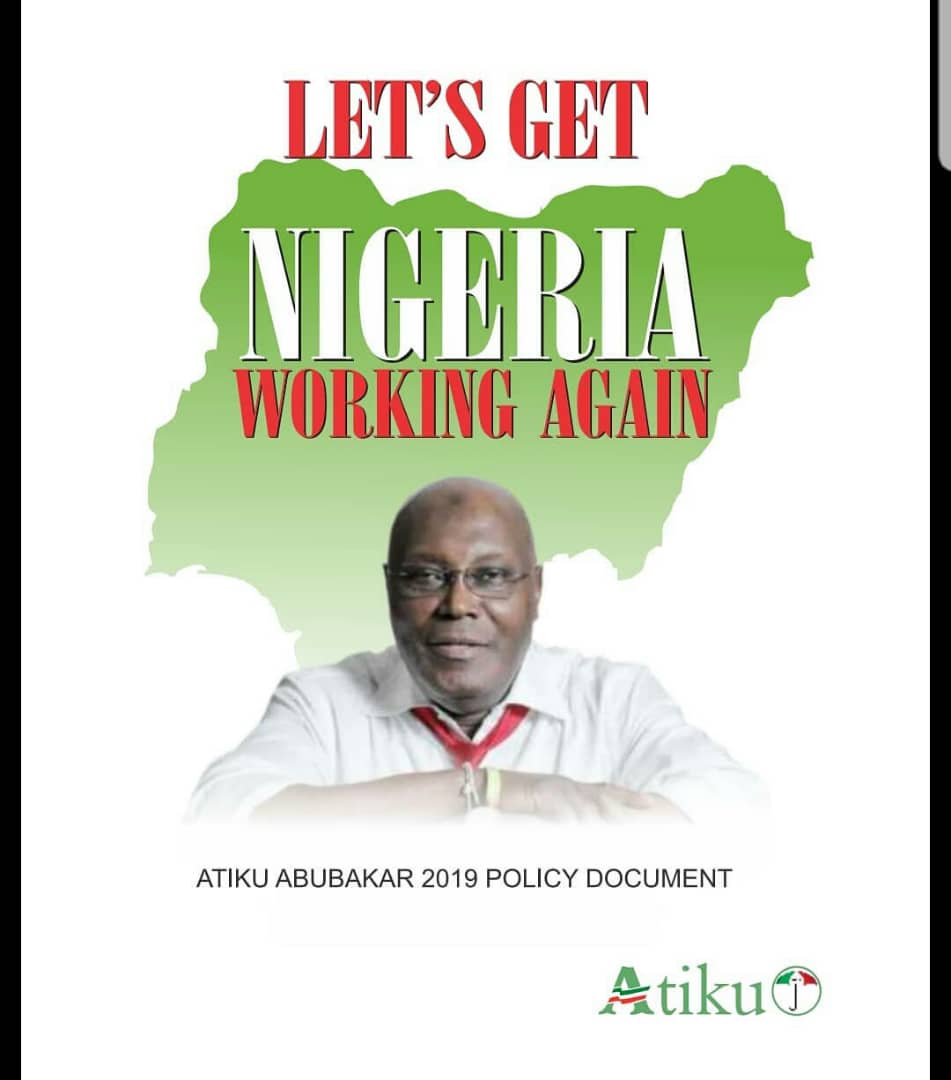 Nigeria is yet to have policies governing the blockchain technology. Although law makers met early in the year to contemplate on the blockchain, policies are yet to be made. However, the Presidential Candidate Of The Peoples Democratic Party (PDP), Atiku Abubakar unveiled his campaign policy document on Sunday. He revealed his Plans to create policies that would embrace the Blockchain and cryptocurrency if he is elected President in 2019.
Atiku'scampaign policy document tagged 'Get Nigeria Working Again' was released by his Presidential Campaign Organization. Atiku, who is a former Vice President of Nigeria identifies the need for the creation of  "a Comprehensive Policy On Blockchain Technology And Cryptocurrencies." Although Nigeria is one of the top users of cryptocurrencies in Africa, with the west African country ranking 7th out of 178 countries likely to adopt Bitcoin by the Bitcoin Market Potential Index (BMPI) by the London School of Economics. However, it's lawmakers are yet to decide what to do with the technology.
2019 presidential aspirant, Atiku reveals through his policy document that he aims to bring more to the economy through the blockchain. He revealed that to build the economy, he would build a  knowledge-based economy powered By ICT. He stated, "My mission is to ensure that Nigeria's economy is responsive to
the challenges of the 21st century
knowledge economy by keeping with
the amazingly dynamic technological pace." He believes that if ICT literacy is encouraged from Early school programmes up to adult education, Nigerian youths can awaken their entrepreneurial spirit.
Cryptoprenuers in Nigeria are constantly frustrated by the lack of regulatory frameworks. Also the Central Bank of Nigeria (CBN) and its stringent policy has lead to cryptoprenuers seeking a more favourable frameworks. Despite the warnings of the CBN about investing in cryptocurrency in March, Nigerians are still investing in digital currencies. Atiku's policy document reveals that there are plans to integrate the blockchain technology to the Nigerian economy. Hopefully, more Nigerian and African politicians will begin to make plans towards a blockchain oriented future.
What do you think about Atiku Abubakar's plans for the blockchain sector? Share your opinion with us in the comment section below.
Disclaimer:
The Information provided on the website is designed to provide helpful information regarding cryptocurrency subjects. The content is not meant to be used, nor should it be used as a basis, foundational knowledge or prerequisite for decision making regards trading. Always do your own research and due diligence before placing a trade. We are not liable for any outcome based on any content found on the site.
PO8 Tokenizes Underwater Artifacts in Bahamas – Says Africa can be next
With the assistance of the blockchain, P08 aims to utilise new maritime technologies, artificial intelligence and robotics to recovering lost cultural heritages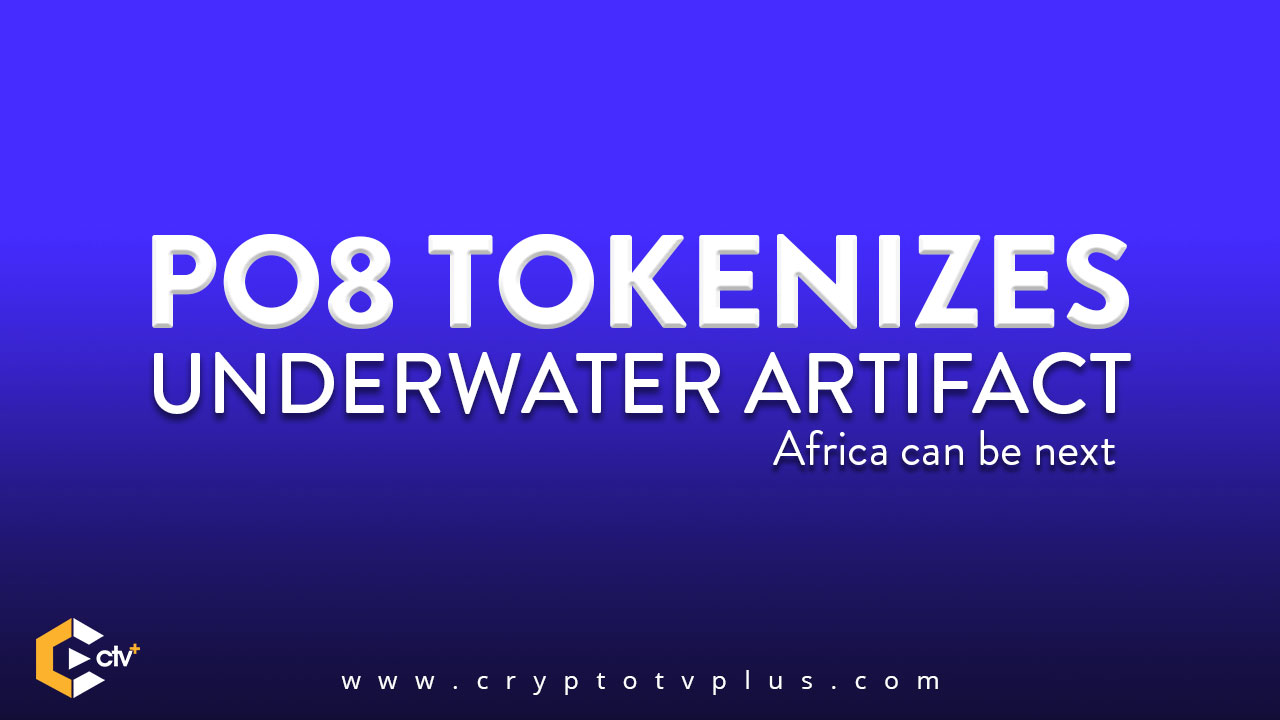 The treasures hidden under the sea will likely remain undiscovered if we all focus on the surface world. However, Bahamas based blockchain company, P08 is changing the underwater narrative as it is creating blockchain solutions to aid in underwater archaeology. The company aims to make marine archaeology accessible through its decentralized applications (DApps).
With the assistance of the blockchain, P08 aims to utilise new maritime technologies, artificial intelligence and robotics to recovering lost cultural heritages that have been shipwrecked in Africa, the Caribbean islands, and other countries. Basically, it's a decentralised, secure and transparent form of underwater treasure hunting.
PO8 CEO Matthew Arnett and co-founder and COO Raul Vasquez plan to help African nations benefit from the tokenization of newly recovered underwater artifacts. It plans to utilise the blockchain technology and Non-Fungible Tokens (NFTs) to monetize the ownership of $100B dollars worth of sunken artifacts in Bahamian waters.
OWNERSHIP RIGHTS HANDED TO TOKEN HOLDERS
P08 will transfer the ownership rights of any recovered artefact with its economic value into a digital title. However, the recovered items will be kept in the custody of the PO8 Museum Foundation to be preserved and exhibited. It took 18 months for PO8 to assemble its team of marine archaeology and tech, a Dream Team of sort. Included in this team are Dr. David Gallo, TITANIC expedition; Mr. Claudio Bonifacio Shipwreck researcher and author; Troy Launay, member of the Apollo F-1 engines recovery team and Evan Kovacs, a professional underwater photographer.
PO8 aims to be a force to be renown with in the Caribbean Islands, Africa and the world at large. The tech company aims to impact the Bahamas first through the provision of local jobs in marine habitat protection, tech and tourism. Vasquez explained how the company aims to build resources in the African continent saying, "This is the retooling of professionals from downtrend industries to servicing new tech industries launching in Africa…We welcome the opportunity to join arms with local governments to promote sustainability and capacity building through underutilized resources. Entire populations stand to benefit."
The company also aims to create its first Archeological Treasure and Maritime Museum By restoring artifacts discovered from its shipwreck sites. PO8 recently received the 2018 Creative Business Cup Award at Demand Solutions in Santiago, Chile from the Inter-American Development Bank (IDB).
P08 is currently running its Security Token Offering. For more information on how to get involved or to inquire about its STO, visit https://po8.io/