Market Retraces its Steps after Opening the Week with Green across the Market.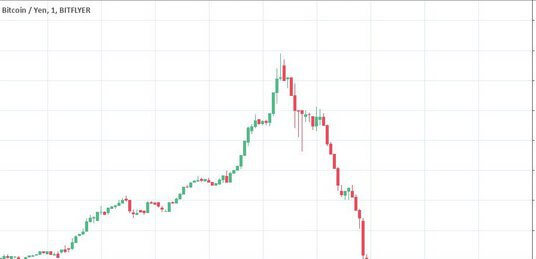 The first day of the week just three days ago opened the week to a wide spread gains across the cryptocurrency market with Tron reporting the highest gains of over 9%. Today opens with significant losses that have wiped out the gains made in opening day of the week. Bitcoin is currently trading at a loss of 11.01% as at press time standing at $11,503. Total market capitalization sits at a $313 billion. Opening day of the week, it was at $327 billion
The second largest cryptocurrency by market capitalization Ethereum is trading at $271 which is over $30 lower than its week opening price. It is currently reporting 11.94% loss. XRP of Ripple is trading at a negative of 15.79% as Litecoin is also a little below standing at loss of 14.59%. The price of XRP stands at $0.33 while Litecoin is just over $100.
Tron which recorded the highest gains in the opening day of the week is reporting an astonishing 16.56% loss with Bitcoin SV, the embattled Bitcoin fork showing 18.56% in red. Top loser on today is EOS which is trading at $4.66 with a market capitilization of $3.9 billion but suffering a loss of 20.13%. Bitcoin cash is at 18.48% red trading at $339.29.
Tether the stablecoin positioned at number 8 by marketcap is stable at $1 but reports a 0.06% red which should be normal as it is of course a stable coin.
The industry continues at grow and thrive with the reported achievements of Blockstack to conduct a SEC compliant token sales, the market normally responds favorably to such news. While its is normal for the market to step back a bit after an upward surge, could this be the result of the 7300s BTC dumped on Binance?
Someone on Binance is in a hurry to sell ~7.5k+ bitcoins ($100 million). It's a limit order, but it's aggressively adjusting it's price to be on top of the orderbook. Pushed down price from $12.6k to $12.1k. 5k btc left pic.twitter.com/f6jwAyDDc0

— Madoff wasn't on the blockchain (@bccponzi) July 9, 2019
We can only look at the charts and open our ears to hear positive news. And by the way, Bitcoin has increased in dominance to 65.4% as against its week opening dominance of 62.1%.
Brad Garlinghouse,CEO of Ripple Predicts the death of Most Cryptocurrencies 
The CEO of Ripple, Brad Garlinghouse has predicted the death of the majority of all the cryptocurrencies in existence. According to him, they will likely go to zero.
This prediction was made via a live interview with Bloomberg where he said very few number of cryptocurrency projects will survive and grow significantly as they are concerned with actually solving real life problems.
Others will likely fail because they can not support or solve real life problems. According to Brad, "Anytime there is a new market, there are a lot of people that run into that market and try to show that they can solve a problem, they can deliver a customer need."
With more than 3,000 cryptocurrency that trade on a daily basis, he said, very few of them will actually be able to meet customers needs, and the majority of them will probably go to zero.
The same prediction made by Brad Garlinghouse has been made by others before most especially during the ICO boom days that say
w thousands of cryptocurrency project launched offering various "moon shot" products and services.
Max Keiser had also predicted the death of majority of altcoins according his twitter post in August, which reason "#Bitcoin dominance 68.2% — heading to 80% — as alts die in favor of BTC. The 2014-2017 era of alts and hard forks is dead. Don't be the last to rotate out of alts into BTC."
#Bitcoin dominance 68.2% – heading to 80% – as alts die in favor of BTC. The 2014-2017 era of alts and hard forks is dead. Don't be the last to rotate out of alts into BTC.

— Max Keiser, tweet poet. (@maxkeiser) August 6, 2019
The growth in cryptocurrencies is caused by the hype around the crypto ecosystem, Garlinghouse said