Mark Cuban Bashes Facebook's Libra, Labels It As A Big Mistake
Mark Cuban in a recent interview bashed Facebook's cryptocurrency – the Libra. In the interview with CNBC, the billionaire investor called Libra a big mistake. Mark Cuban is a billionaire entrepreneur, a "Shark Tank" investor, and the owner of the Dallas Mavericks basketball team.
In the interview which took place today 12th July, 2019, the billionaire owner of Dallas Maverick Mark expresses his opinion on the Facebook stablecoin, that, he is not a big fan of what Facebook is doing. He then stresses that it is a big mistake and could be dangerous.
In his own words, he says:
"I'm not a big fan of what they're doing there. I think it's a big mistake."
Cuban explains in plain terms that he is not more concerned with the impact Facebook's Libra will have on the US economy. He is rather more concerned with the impact of Libra on the global scale. While speaking to Deirdre Boston, he says;
"I think globally and in countries where there isn't a lot of rule of law, or a lot of government stability, or currency stability, then it could be dangerous."
Making emphasis on Africa, he said:
"There's going to be some despot in some African country that gets really upset that they can't control their currency anymore and that's where the real problems start occurring,"
Mark joins a growing list of high profile individuals such as but not limited to: the Federal Reserve Chairman, Jerome Powell, the French Finance Minister, Bruno Le Maire, the Bank of England Governor, Mark Carney, who come out to express their contrary opinion about the global financial infrastructure Facebook is about to launch. 45th President of the United States, President Donald Trump also in a tweet expressed his opinion on the Libra.
Donald Trump's recent tweet against bitcoin and other cryptocurrencies has stir the crypto community. Trump specifically outlines Bitcoin and Facebook Libra. In his tweet against Libra, he writes:
….Similarly, Facebook Libra's "virtual currency" will have little standing or dependability. If Facebook and other companies want to become a bank, they must seek a new Banking Charter and become subject to all Banking Regulations, just like other Banks, both National…

— Donald J. Trump (@realDonaldTrump) July 12, 2019
As Facebook is set to meet the US Congress, the fate of the Facebook Globalcoin project remains hanging on the balance. It is after the Congressional hearings, onlookers would know whether Libra will launch or not and if it will, what compromise Facebook will make to see the launch of its step into cryptocurrency. With various nations expressing their stand such as India on the Libra, time will tell if Facebook will need Liberation.
Busted: Huge BTC confiscated by Irish Authorities From Notorious Drug Dealer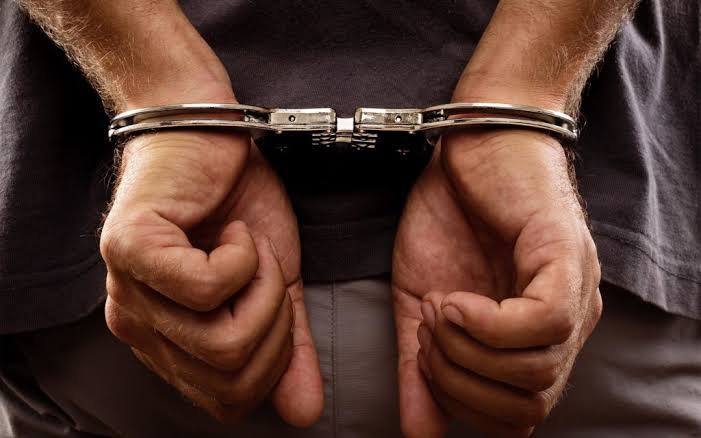 An alleged notorious drug dealer who uses Bitcoin to make his transaction has now seen his bitcoin worth €52 million seized by the authorities of the Irish government.  A report which dominated news headlines on the 19th of Feb 2020, claimed that the cryptocurrency assets were seized by the Criminal Asset Bureau (CAB) after the case received a verdict from the high court which clearly stated that the assets were generated from his criminal activities.
The court accepted evidence from the prosecution team against the culprit, Clifton Collins, from Crumlin in Dublin's south inner city proving that he was involved in the sale and distribution of drugs.
The judge who presided over the case, Mr Alex Owens, ruled that the Bitcoins should be forfeited under the proceeds of crime legislation
During and after the verdict, Collins age (49) did not contend with the application filed by CAB. The bureau's initial investigation into his assets emanated from a garda investigation, which started in Feb. 2017 when Collins was stopped for random check while driving his 4×4 vehicle. During the search, a large quantity of cannabis was found in his vehicle which led to the need for further investigation that resulted in the discovery of a large number of suspected cannabis plants at the Famaught, Corr na Móna.
After the findings, Collins was then charged with a number of offences under the misuse of Drugs Act and duly arraigned before Bray District Court. He is believed to have heavily invested the proceeds from his drugs deals on Bitcoin at an early stage as a means to probably evade scrutiny from authorities while his cryptocurrency portfolio continues to rise over the years.
Following the seizure of Collins assets, there was a huge jump in the value of assets that has been confiscated by CAB in 2019 amounting to a whooping record of €62m. His case was among a series of applications brought by CAB before Justice Owens and it was unsurprising to see him fail to challenge the final verdict.