I Am NOT A FAN OF BITCOIN AND OTHER CRYPTOCURRENCIES, SAYS DONALD TRUMP
The 45th president of the United States, Donald Trump, has taken to his twitter handle to announce his opposition against bitcoin and other cryptocurrencies. His tweet made today, 12 July at about 1:15 am, reads "I am not a fan of bitcoin and other cryptocurrencies."
For him, bitcoin and other cryptocurrencies are not money and they are highly volatile. He also states that the assets can facilitate unlawful behaviour. The tweet reads thus:
"I am not a fan of Bitcoin and other Cryptocurrencies, which are not money, and whose value is highly volatile and based on thin air. Unregulated Crypto Assets can facilitate unlawful behavior, including drug trade and other illegal activity…."
Olivier Jansses, a very early bitcoin adopter, entrepreneur and investor tweeted back to the president inquiring whether dollar is not based on thin air.
"So the dollar isn't based on thin air? The gold standard is long gone and inflation is a huge hidden taxation. At least Bitcoin and Ethereum won't be inflated & are decentral. Also, I bet you a million dollars that the dollar is used much more for illegal activity. Care to wager?" Jansses tweets.
Trump goes further to stress that Facebook's Libra is not of the exception stating that if Facebook and other companies want to become banks, they have to seek a new Banking Charter.
"….Similarly, Facebook Libra's "virtual currency" will have little standing or dependability. If Facebook and other companies want to become a bank, they must seek a new Banking Charter and become subject to all Banking Regulations, just like other Banks, both National…"
He reinstates the USD currency as the only real currency in the USA and the most dominant in the world.
" …and International. We have only one real currency in the USA, and it is stronger than ever, both dependable and reliable. It is by far the most dominant currency anywhere in the World, and it will always stay that way. It is called the United States Dollar!" He says.
Expectedly, Trump's tweets stirred up the crypto community. A lot of cryptoprenuers and enthusiasts streamed into the tweets to air their opinions. Among them include key figures such as: Josse Powell, and Justin Sun.
The co-founder and CEO of Krakef FX, Josse Powell, replies him thus: "Mr. President, one could say the same of unregulated fiat currencies, like the privately operated US dollar. The advantage of cryptocurrencies is that they are predictable and transparent. Regulated or not, useful tools can be used for good and evil. Don't let the US fall behind." He goes on to say that; "If you study crypto, you will find much to agree with. Crypto is about personal responsibility and choice. It is about free markets and competition. It is about mathematical, verifiable, perfectly enforceable regulation. Crypto is to commerce what Twitter is to speech: democracy."
Justin Sun, the CEO of Tron and BitTorrent replies to him saying; "Mr. President, you are misled by fake news. #Bitcoin & #Blockchain happens to be the best chance for US! I'd love to invite you to have lunch with crypto leaders along with @WarrenBuffett on July 25. I guarantee you after this lunch, nobody will know crypto more than you!"
For quite a long time, the crypto community has been expecting a say from Donald Trump as the president of the United States. And now, he has just fired the long awaiting shot. As it stands, the president's tweets are buzzing with comments and retweets, mostly against his open opposition of cryptocurrencies.
Busted: Huge BTC confiscated by Irish Authorities From Notorious Drug Dealer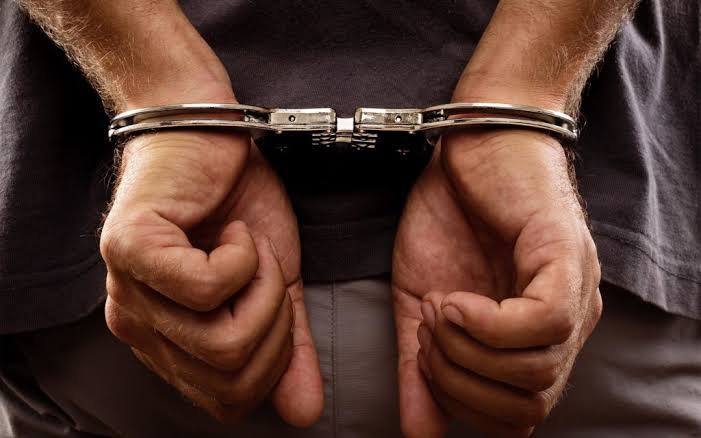 An alleged notorious drug dealer who uses Bitcoin to make his transaction has now seen his bitcoin worth €52 million seized by the authorities of the Irish government.  A report which dominated news headlines on the 19th of Feb 2020, claimed that the cryptocurrency assets were seized by the Criminal Asset Bureau (CAB) after the case received a verdict from the high court which clearly stated that the assets were generated from his criminal activities.
The court accepted evidence from the prosecution team against the culprit, Clifton Collins, from Crumlin in Dublin's south inner city proving that he was involved in the sale and distribution of drugs.
The judge who presided over the case, Mr Alex Owens, ruled that the Bitcoins should be forfeited under the proceeds of crime legislation
During and after the verdict, Collins age (49) did not contend with the application filed by CAB. The bureau's initial investigation into his assets emanated from a garda investigation, which started in Feb. 2017 when Collins was stopped for random check while driving his 4×4 vehicle. During the search, a large quantity of cannabis was found in his vehicle which led to the need for further investigation that resulted in the discovery of a large number of suspected cannabis plants at the Famaught, Corr na Móna.
After the findings, Collins was then charged with a number of offences under the misuse of Drugs Act and duly arraigned before Bray District Court. He is believed to have heavily invested the proceeds from his drugs deals on Bitcoin at an early stage as a means to probably evade scrutiny from authorities while his cryptocurrency portfolio continues to rise over the years.
Following the seizure of Collins assets, there was a huge jump in the value of assets that has been confiscated by CAB in 2019 amounting to a whooping record of €62m. His case was among a series of applications brought by CAB before Justice Owens and it was unsurprising to see him fail to challenge the final verdict.