Legendary Bitcoin Investor Refers to Bitcoin as a Psycho Currency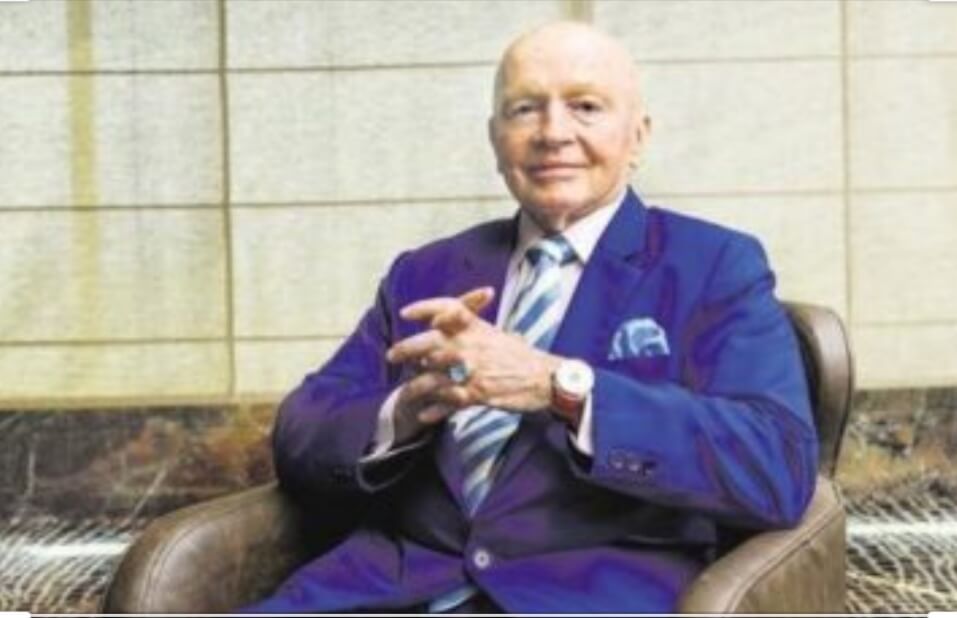 Mark Mobious had referred to the worlds largest cryptocurrency as a "psycho currency".
Although, it's proponents could be seen to be in full support of it, there are those who still express a lot of scepticism towards its, saying that it wired, evil and a complete waste of time. For cryptocurrency enthusiasts, it is usually not a good day when legendary businessmen and investors lash out at the prospects of Bitcoin and act like it possesses no potential. In recent times, we see persons such as Mark Mobious, being a trader who founded Mobius Capital Partners, joining the ranks of Warren Buffet.
How Mobious feels about Bitcoin
According to a report from a recent interview, Mobius said that bitcoin and its crypto cousins as "psycho currencies," claiming that spikes occur only when people believe in them. He expressed his confidence in the fact that the Bitcoin will ultimately cause other hardcore assets such as gold in a few months from now.
" I call them psycho currencies because it's a matter of faith whether you believe in bitcoin or any of the other cybercurrencies… I think with the rise of [bitcoin], there's going to be a demand for real, hard assets, and that includes gold." He said.
It is noteworthy to state that it is quite difficult to take Mobious seriously as he switches sides at the drop of a hat, he had to express his scepticism about Bitcoin and other cryptocurrencies claiming that they were just pure speculations not worthy of any attention. Earlier this year he also said that digital currencies were a hallmark of the future, and could be an around for a very long time.
Gold Is Where the Money Is
"Gold's long-term prospect is up, up and up, and the reason why I say that is money supply is up, up and up."
He said in his comments that investors should get involved in gold regardless of the price, and pointed to the moves of mainstream banks as well, i.e. the European Central Bank, which he said serve as proof that institutions are thinking the same way.
Crypto in Ghana: Where & How to Buy and Sell
The rise of bitcoin has spread awareness of the vast possibilities in the digital space. Cryptocurrencies has exposed people to uncensored, cheap and ultra fast means of money transfer.
It has also shown them interesting and innovative ways to exploit their various skills to build careers for themselves in the industry.
Since 2009 the Bitcoin network came alive to the phenomenal growth experienced in 2017 that saw global attention to bitcoin and cryptocurrency, the world has not been the same again.
People are beginning to see the existing financial structures cannot adequately serve their interest and cryptocurrency most especially bitcoin seems to be that very alternative or supplement which can cover the lapse of the legacy financial systems.
Bitcoin has grown from just a means of value exchange, to a store of value and very popular seen now as a new class of asset. It can be traded just stocks and commodities.
With the growing infrastructure around bitcoin and cryptocurrencies globally, it becomes imperative we examine places where anyone who wishes to get onboard the crypto industry can very well easily access bitcoin without been defrauded.
In this article, we shall look at six (6) places where crypto can be purchased in the gold filled country of Ghana.
Ebitcoinics is a popular place to purchase cryptocurrency. The cryptocurrency exchange allows users to transact on the platform to a certain limit. To exceed that limit, the user has to undergo KYC process. This can be easily done with a government issued identity card.
Buying cryptocurrency in Ghana is easier thanks to the several exchanges that operate in the country. Ebitpoint is an Accra based cryptocurrency exchange that allows users to purchase bitcoin with mobile money.
A user only needs to register an account on the exchange, deposit money then click on the Bitcoin button to purchase bitcoin.
The bitcoin immediately reflects on the wallet of the user. The exchange also features an sms alert notification service to help users in checking on their account.
This exchange just like ebitpoint allows users to purchase cryptocurrency with mobile money in Ghana. Other than crypto, the platform also helps users to receive money. Registration is simple and purchase of crypto on Bushcom is simple just lik ebitcoin.
Remintano is a peer-to-peer cryptocurrency exchange that allows users to purchase cryptocurrency in the country using the Mobile Money service.
As normal p2p exchange works, spot trading is not guaranteed as a user will have to go through list of possible buyers/sellers to choose who to transact with.
Paxful is also a peer-to-peer cryptocurrency exchange that allows users to buy or sell cryptocurrency, transact with gift cards and convert to Bitcoin. Just like Remitano, a user will have to check through buyers or sellers to find who to buy from. Registration is free.
This like Remitano and Paxful is a p2p crypto exchange. Users have to register and then choose whom to transact with.
Cryptocurrency continues to open newer avenues that could be exploited for income generation. As the industry matures in Ghana and the rest of Africa, it is expected that newer products unlike what we see today will emerge giving room for more exploration and exploitation of the technology.