Binance Launches Lending Services To Enable Users Earn From Idle Assets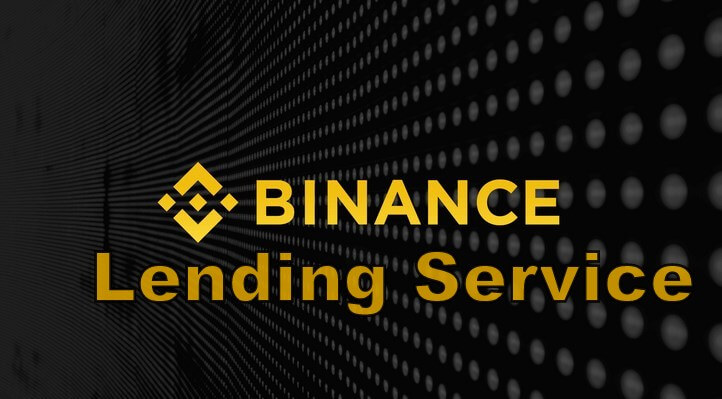 Cryptocurrency exchange platform Binance has launch a cryptocurrency Lending service for users of its binance.com platform. The users of the exchange will gain proceeds through idle cryptocurrency assets.
Binance continues to bring innovative products and set the pace in the cryptocurrency exchange business. Few days ago, it announced the Open Blockchain Project that will see the creation and issuance of localized stablecoins in countries all over the world.
According to the announcement made on a blog post, the assets on the Lending service will be used in cryptocurrency leveraged borrowing business on the binance.com platform and users will be able to grow their funds by earning interest income for lending out their holdings over a specific period of time.
According to Binance, the first phase of the Lending period will carry a 14 day fix term with BNB, USDT and ETC lending products. Annualized Interest Rates for BNB is 15%, USDT is 10% while that of ETC is 7%. Subscription period will be from 2019/08/28 6:00 AM (UTC) to 2019/08/29 0:00 AM (UTC) with maturity date of 14 days after subscription term.
Making the Lending period interesting, Binance adopts the FIFO inventory managment system and pays out interest immediately after loan maturity.
It informed users of the lending service that they are unconditionally authorizing the exchange platform to distribute the leveraged interest according to the rules of the platform. What this means is that for participants in the Binance Lending service, there assets will be wholly controlled and managed by Binance.
The Lending Service works by letting users agree to lose the right to manage their assets on the service to Binance and that all investment operations conducted on the Binance.com platform represents their true investment intentions and that unconditionally accept the risks that may arise and benefits of investment decisions made on the platform.
Users are expected to abide by the laws of the State to ensure that crypto assets used on the platform are from genuine and legitimate sources and that they comply with the Binance Lending service.
On risk awareness, the exchange warned that users should fully recognize the risks that are associated with investments in cryptocurrency and operate cautiously.
In spite of the freedom given to the exchange over assets on the service, Binance reserves the right to suspend or terminate the lending service at any time.
Binance said it will use commercially reasonable effort to ensure but not to promise that binance lending service execution system run effectively however, due to network delay or computer system failure and other factors which may cause delay, suspension or deviation of the defined execution of the service and in the case this happens, it will assume no responsibility if the outcome doesn't match user's expectations.