ERC-20 Tokens Now Tradable on the Waves DEX, Ethereum To Be Added in September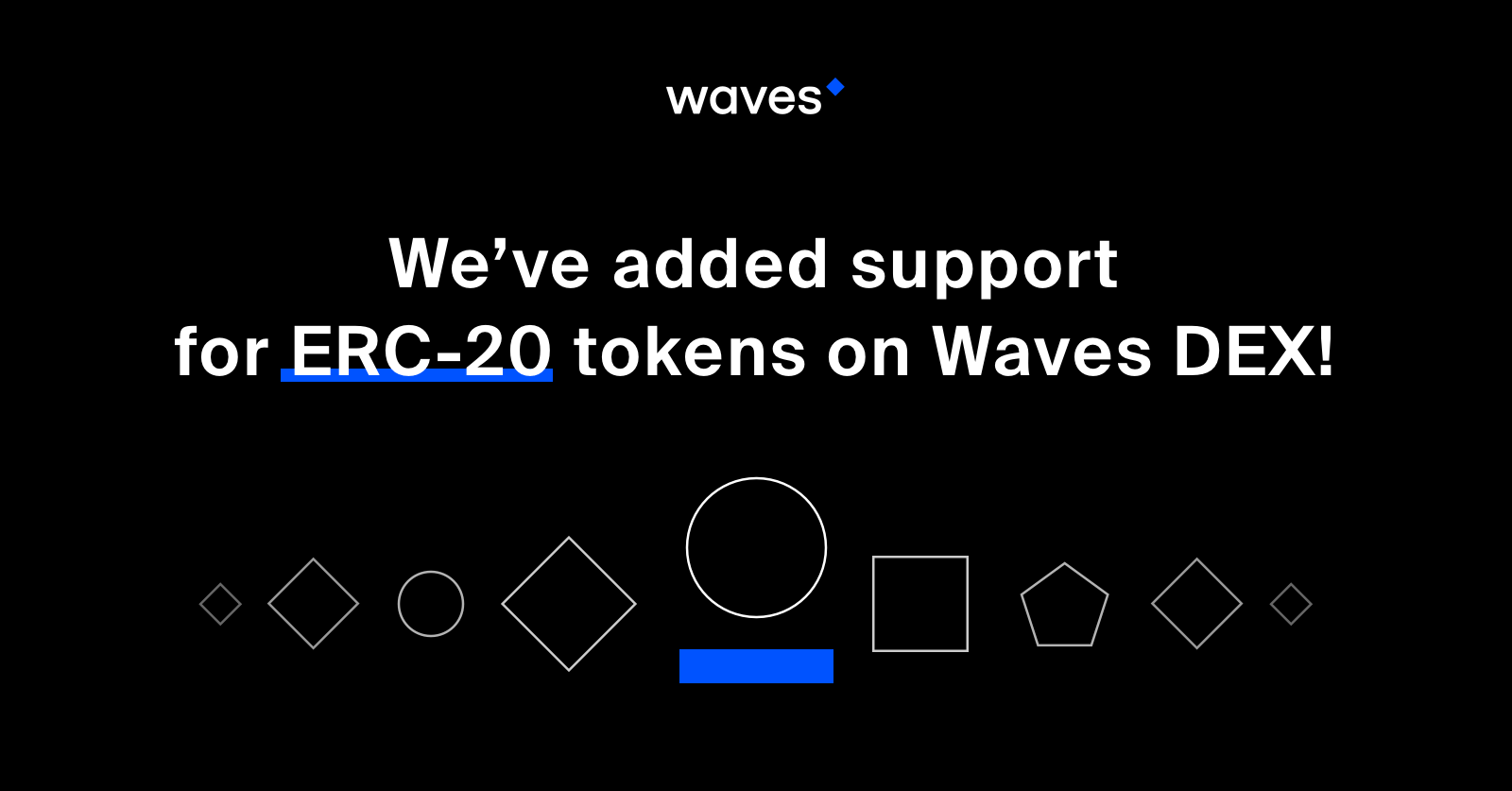 Waves Blockchain platform has announced the support for Ethereum based tokens of the ERC-20 standard on its decentralized exchange, the Waves DEX.
According to Waves, they are opening a new era with the support for ERC-20 tokens.
The platform had recently launched a new gateway with Vostok (VST) and Ergo (ERGO) support. This gateway now extends its functionality to the ERC-20 tokens.
Speaking on the impact the Waves DEX will receive with the new feature, it said that Waves DEX will receive a new wave of traders and assets that will affect positively on WAVES and other listed tokens.
Waves had last year conducted a voting for the listing of ERC-20 tokens on the decentralized exchange platform ad BANCOR (BNT) won the vote. This made Bancor the first ERC-20 token to get listing on the exchange.
According to the blog post, Waves announced that Bancor has started trading on the DEX. The next asset to be added via gateway will be Ether (ETH). After this comes support for BTC. This is scheduled for September, Waves said.
Waves DEX made it easier for traders platform allows deposits of BNT on their balances with no fees. However, withdraw will attract a fixed fee of 0.4 BNT.
The minimum and maximum deposits and withdrawal for BNT has been set at 2 BNT and 100,000 BNT respectively.
New ERC-20 tokens will be added gradually and this will be voted for by the Waves community.
Waves according to the its decription is the fastest blockchain platform with real-world solutions for end users, businesses and developers, whether they need to store or exchange tokens, trade swiftly and securely or run fraud-proof business logic.