Latvia Plans To Tax Cryptocurrency Exchanges
The Latvian Government has seen the possibility of generating revenue from cryptocurrency exchange and is seeking to pass into law a policy that would enable them tax profits made from transactions.
A government that has opposed the adoption of blockchain and cryptocurrency technology plans to retrace it steps because of the seeming benefits. According to the Latvian Finance Ministry, 20% tax estimation can be imposed on capital gain from deals with cryptocurrencies. The proposal was announced during a meeting with deputies from the Parliamentary Budget and Taxation Committee.
Their argument is in the direction of cryptocurrencies not being considered as a means of exchange or as a legal tender considering the fact that it's not controlled or regulated and it's not backed by anything but hype. However, Bitcoin can function as a means of exchange.
Members of the financial and Capital Markets Committee are pondering over putting together a comprehensive cryptocurrency regulation. According to the Baltic Reporter, it will study market risks, but also evaluate potential benefits associated with cryptocurrencies.
The prime minister, Māris Kučinskis has been tasked to prepare the proposal. Their opinions about the market are summarized
Policymakers have often criticized cryptos for failing to perform one or more of the functions of fiat money – means of payment, medium of exchange, unit of account, and store of value. It seems, though, that when budget revenues are in mind, the requirements towards "virtual money" are not that strict. The "means of exchange"labelling now gives Latvian authorities an opportunity to tax cryptocurrency transactions. Maybe if they think about VAT, a "means of payment" status will also be attributed. No tax is currently due on crypto purchases of goods and services in Latvia.
The Latvian law does not have any provision for cryptocurrencies however, profits are both personal and corporate income tax. However, they would not be the first country to tax cryptocurrencies before proper laws and regulations
Tron (TRX) Accepted by Travala.com To Be Used for Booking in Over 500,000 Hotels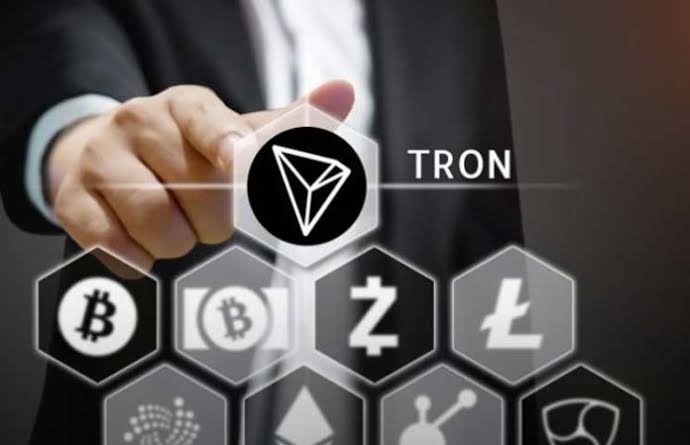 ---
Tron (TRX) is the 10th cryptocurrency to be adopted by hotel booking platform, Travala. Before now, Travala had been accepting coins like; Bitcoin, Litecoin, Ethereum, XRP, Nanos, BNB, AVA, DGB, Doge, EOS, TUSD, XLM. It also accepts PayPal, VISA and Mastercard. As travel platform, Travala aims at merging decentralised technologies and tokenized incentive structures to make booking easy for travelers.
Travala.com, a reputable blockchain travel platform, dedicated to revitalizing the yet to come travel industry. Established in the year 2017, it now  boasts of 567,928 properties in 210 countries across the globe, with over 82,000 destination coverage. 
Travala.com as of yesterday declared that its clients can now make payments with Tron (TRX) token in over 550,000 hotels across the world with an added discount of 15% for every transaction performed with the token.
According to Travala.com their customers are to use TRX to book 550,000+ hotels worldwide with an average saving of 15% on http://Travala.com and the customers can get further savings up to 10% off the already amazing prices with our SMART program.
While the other coins listed above like Bitcoin, BNB, Nano, etc have been enjoying this privilege for some time now, it is coming new for Tron, and this can be taken as an added advantage for the cryptocurrency. Unlike every other blockchain technology, every moment of Tron (TRX) is filled with exciting news. The quality and potential of any cryptographic project in the space is determined by the adoptions and partnerships it gets.
As a means to echoing the success of Tron, Misha Lederman, a well-known member of the Tronix team, had once related that Tron has produced more blocks than Ethereum. According to Lederman, "Tron has produced 8.3 million blocks since its independence in June 2018 and Ethereum, on the other hand, despite its longevity, has only produced 7.5 million blocks since July 2015."
Photo credit: Botcoin Exchange