Korea To Issue A Central Bank Digital Currency
With the advent of the launch of a physical "smart banknotes" from an Indonesian company, the adoption of tokenization by other governments is imminent. South Korea is among the world's largest trading markets for cryptocurrencies and has proven to be a hotbed for blockchain applications in a number of areas including shipping, registering a community vote for an entire province, retail insurance payments in Seoul and more.
The Bank of Korea is set to announce the possibilities of issuing a central bank digital currency as the study into cryptocurrencies in ongoing. According to a statement released on Wednesday, the Bank of Korea confirmed it was in the early stages of studying the blockchain technology and cryptocurrencies and the consequences of issuing them as a central bank, according to Korea Times.
The central bank revealed:
A task force has been studying the possibility of issuing a CBDC and how digital currencies will influence the country's overall financial sector since January. We will announce updates on this issue by the end of June.
The move towards the digitalization and a cashless society is coming at a time when the issuance of physical cash by the central bank is on the decrease. Figures released from the central bank from 2016, shows 12.3 percent fewer 10,000 won (approx. $9.2) bank notes from the year before as Korean society is moving away from cash to electronic and mobile payments.
Considering its position as an authority in the financial institution, The Korean Central Bank was careful not to elaborate on the current facts as it would be premature to make any definite statements but insists it is keeping an eye on other endeavours by its counterparts globally.
Moving to a cashless society could also cut costs up to 1.1 percent of Korea's GDP, according to analyst Kwak Hyun-soo at Shinhan Investment Corp. The Benefits of digitalizing financial services are enormous, with one of the benefit being able to track records of payments, transactions and financial activities in other to curb fraud and tax evasion.
Post your comments, idea and contributions in the comment section below or on our social media platforms.
Image CCN
Disclaimer:
The Information provided on the website is designed to provide helpful information regarding cryptocurrency subjects. The content is not meant to be used, nor should it be used as a basis, foundational knowledge or prerequisite for decision making regards trading. Always do your own research and due diligence before placing a trade. We are not liable for any outcome based on any content found on the site.
Binance to Support IOTX MainNet Token Swap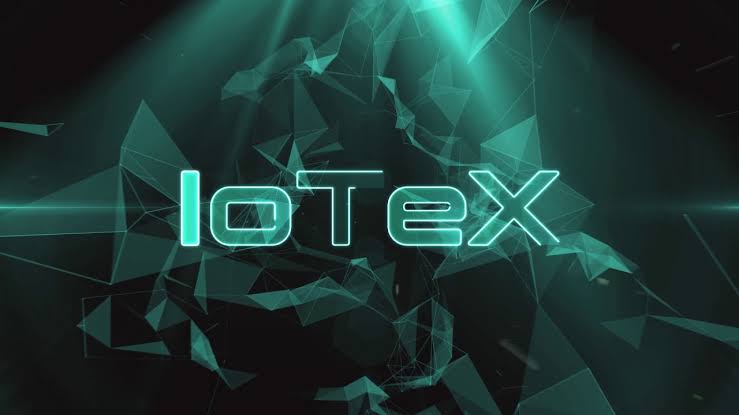 The IOTX mainnet token swap to be supported by leading cryptocurrency exchange, Binance. The crypto ecosystem giant made this known via its blog.
Withdrawals will be suspended from the 15th of January, 2020 by 0:00 AM (UTC) pending till the token swap is completed.
IoTeX describes itself as an open source platform, building the Internet of Trusted Things, where all physical and virtual 'things' — humans, machines, businesses, and DApps — can exchange information and value at global scale. It was founded in 2017.
Binance also revealed it will handle all technical requirements involved in the swap process for all users holding the IOTX token in their Binance accounts.
Whenever even after the mainnet migration a user sends ERC-20 IOTX tokens to Binance, Binance guarantees the tokens will be converted to the mainnet IOTX and the user will not be able to withdraw the ERC-20 IOTX Tokens after the swap.
We will make a separate announcement after the mainnet swap is complete to notify users when withdrawals for IOTX (native coin) will open, Binance concluded.
In November 2019, IOTX revealed via a blog post the roadmap it intended to follow in ultimately bringing staking/voting using the IOTX token to its mainnet.
In the post, it gave a summary of schedule for staking/voting using the IOTX token.
Mainnet Alpha (Apr 2019 – Oct 2019): staking on Ethereum using IOTX-E (ERC20) only
Mainnet Beta (Nov 2019 – Q1/Q2 2020): staking on both Ethereum and IoTeX using IOTX-E (ERC20) and IOTX (Native), respectively
Mainnet GA (Q1/Q1 2020 and on): staking on IoTeX using IOTX (Native) only. Note: all existing votes/tokens on Ethereum will be automatically converted to IoTeX
IoTex also stated that exchanges with IOTX-E currently listed will at their own different time perform official token swaps to IOTX (native) currency throughout Q4 2019 & Q1 2020.
The Internet of Trust Things platforms also stated that the final cutoff to swap IOTX-E to Native IOTX will be announced in Q1 2020.