Korea To Issue A Central Bank Digital Currency
With the advent of the launch of a physical "smart banknotes" from an Indonesian company, the adoption of tokenization by other governments is imminent. South Korea is among the world's largest trading markets for cryptocurrencies and has proven to be a hotbed for blockchain applications in a number of areas including shipping, registering a community vote for an entire province, retail insurance payments in Seoul and more.
The Bank of Korea is set to announce the possibilities of issuing a central bank digital currency as the study into cryptocurrencies in ongoing. According to a statement released on Wednesday, the Bank of Korea confirmed it was in the early stages of studying the blockchain technology and cryptocurrencies and the consequences of issuing them as a central bank, according to Korea Times.
The central bank revealed:
A task force has been studying the possibility of issuing a CBDC and how digital currencies will influence the country's overall financial sector since January. We will announce updates on this issue by the end of June.
The move towards the digitalization and a cashless society is coming at a time when the issuance of physical cash by the central bank is on the decrease. Figures released from the central bank from 2016, shows 12.3 percent fewer 10,000 won (approx. $9.2) bank notes from the year before as Korean society is moving away from cash to electronic and mobile payments.
Considering its position as an authority in the financial institution, The Korean Central Bank was careful not to elaborate on the current facts as it would be premature to make any definite statements but insists it is keeping an eye on other endeavours by its counterparts globally.
Moving to a cashless society could also cut costs up to 1.1 percent of Korea's GDP, according to analyst Kwak Hyun-soo at Shinhan Investment Corp. The Benefits of digitalizing financial services are enormous, with one of the benefit being able to track records of payments, transactions and financial activities in other to curb fraud and tax evasion.
Post your comments, idea and contributions in the comment section below or on our social media platforms.
Image CCN
Disclaimer:
The Information provided on the website is designed to provide helpful information regarding cryptocurrency subjects. The content is not meant to be used, nor should it be used as a basis, foundational knowledge or prerequisite for decision making regards trading. Always do your own research and due diligence before placing a trade. We are not liable for any outcome based on any content found on the site.
Tron (TRX) Accepted by Travala.com To Be Used for Booking in Over 500,000 Hotels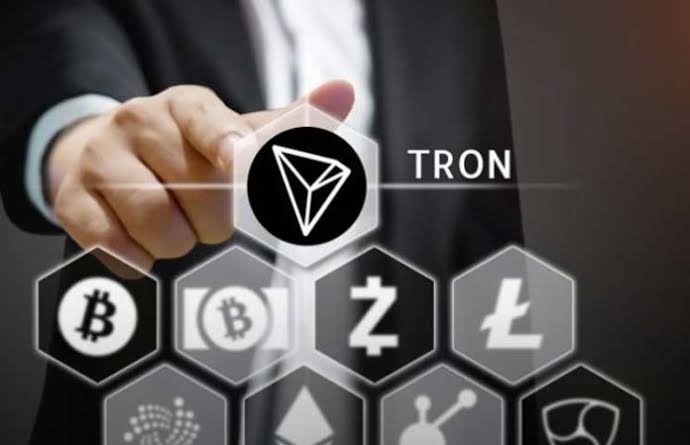 ---
Tron (TRX) is the 10th cryptocurrency to be adopted by hotel booking platform, Travala. Before now, Travala had been accepting coins like; Bitcoin, Litecoin, Ethereum, XRP, Nanos, BNB, AVA, DGB, Doge, EOS, TUSD, XLM. It also accepts PayPal, VISA and Mastercard. As travel platform, Travala aims at merging decentralised technologies and tokenized incentive structures to make booking easy for travelers.
Travala.com, a reputable blockchain travel platform, dedicated to revitalizing the yet to come travel industry. Established in the year 2017, it now  boasts of 567,928 properties in 210 countries across the globe, with over 82,000 destination coverage. 
Travala.com as of yesterday declared that its clients can now make payments with Tron (TRX) token in over 550,000 hotels across the world with an added discount of 15% for every transaction performed with the token.
According to Travala.com their customers are to use TRX to book 550,000+ hotels worldwide with an average saving of 15% on http://Travala.com and the customers can get further savings up to 10% off the already amazing prices with our SMART program.
While the other coins listed above like Bitcoin, BNB, Nano, etc have been enjoying this privilege for some time now, it is coming new for Tron, and this can be taken as an added advantage for the cryptocurrency. Unlike every other blockchain technology, every moment of Tron (TRX) is filled with exciting news. The quality and potential of any cryptographic project in the space is determined by the adoptions and partnerships it gets.
As a means to echoing the success of Tron, Misha Lederman, a well-known member of the Tronix team, had once related that Tron has produced more blocks than Ethereum. According to Lederman, "Tron has produced 8.3 million blocks since its independence in June 2018 and Ethereum, on the other hand, despite its longevity, has only produced 7.5 million blocks since July 2015."
Photo credit: Botcoin Exchange