Italian Football Club Juventus Now Has Its own Crypto Token $JUV. 
Italian football Club Juventus has partnered with sports focused blockchain firm Socios.com to launch a cryptocurrency token $JUV.
Socios.com is the world's first blockchain-based fan voting and rewards platform. A tokenized voting platform that gives fans the power to crowd-manage their favorite sports teams.
The token which football fans can purchase via the Social' App grants holders the right to vote on certain club decisions and earn rewards.
In sport focused token offering 'Fan Token Offering FTO™, a significant number of the 20,000,000 total supply the JUV token is already available for sale to interested fans.
Giorgio Ricci, Chief Revenue Officer of Juventus speaking on the development said;
"We are proud to be the first Club to be activated by Socios.com on its platform, inaugurating a new way to interact with our fans around the world".
The price of $JUV will fluctuate according to supply and demand once the marketplace feature is launched, and Fan Tokens can be traded by fans on exchanges.
Alexandre Dreyfus, the founder and CEO of Socios.com who also commented on the partnership between both organizations said;
"99.9% of sports fans are not in the city/country of the team they are supporting. We created these fungible fans tokens to allow fans to have an influence over some fan-based initiatives".
$JUV is currently priced at around €2 (~$2.2) apiece. A limited number of these tokens are also available for free via Socios app's Augmented Reality feature, Token Hunt.
According to Socios.com, it also has other clubs that are ready to join its platform and six are already lined up for tokenization by Q1 2020.
These include Paris Saint-Germain (PSG) and Atlético de Madrid (tokens for which will be launched in late January); West Ham United, Galatasaray and A.S. Roma (in February) and esports provider OG (in March), per the announcement.
The Socios app is available to download for Android and iOS users can apply for a beta version of the app.
Akon Finalizes Agreement to build Fully Functional Crypto City, Akon City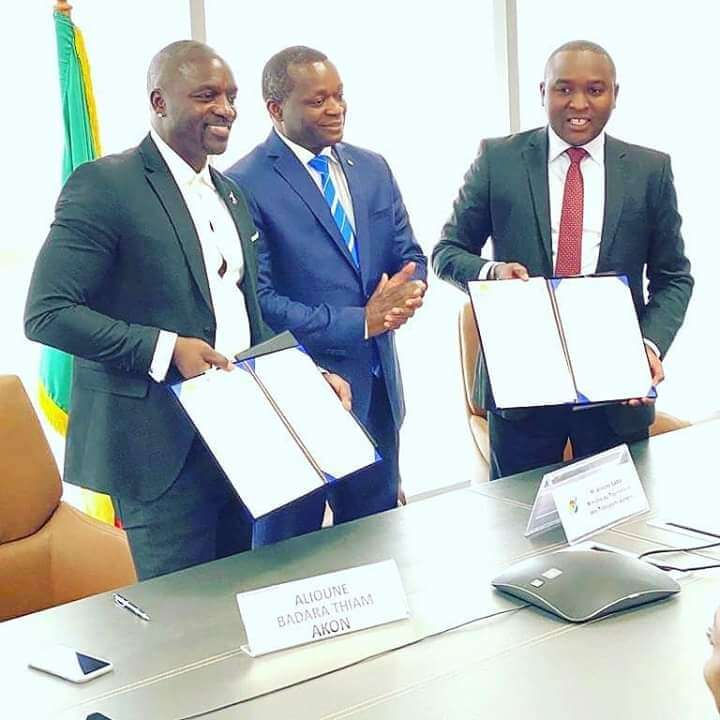 Senegalese/American national and global musician & businessman Akon has finalized the agreement to build Akon City. A city fully powered by the cryptocurrency, the Akoin.
The announcement which was made via the singer's his social media account contained few words but has been a building story for several months.
Just finalized the agreement for AKON CITY in Senegal. Looking forward to hosting you there in the future pic.twitter.com/dsoYpmjnpf

— AKON (@Akon) January 13, 2020
Akoin according to the cryptocurrency website is "a new cryptocurrency from visionary changemaker Akon and is the foundation of the AKoin Ecosystem – a unique global project that offers an abundance of digital and in-real-life platforms and experiences that create opportunity and inclusion".
The website went on saying "Akoin will provide a much-needed platform for individuals to gain access to educational materials, tools and resources to make their entrepreneurial visions a reality. This, in turn, will foster a more sustainable environment that encourages a focus on entrepreneurship over charity."
Akon City named after the himself according to the Rapper will be built on a 2,000 acres of land provided by the President of Senegal and it will be a fully functional crypto-based city with Akoin as the transactional currency.
The "Lonely" singer has stated himself that the City will a short drive from the country's capital, Dakar. It's also going to have an airport.
The singer believes that the initiative will bring power back to the people and also security to the currency system. It will also allow people to in various ways to advance themselves and not rely on government's intervention.
On the technicalities involved in the project, Akon who noted he would want to run for the Presidency, stated that he only comes up with the concepts and knows nothing about the technical aspects but he lets the geeks figure it out.
The project according to the rappers and business man said, it will be a 10-year building block and though the project has started, stage two will commence from 2025.