Introducing Cheetah Africa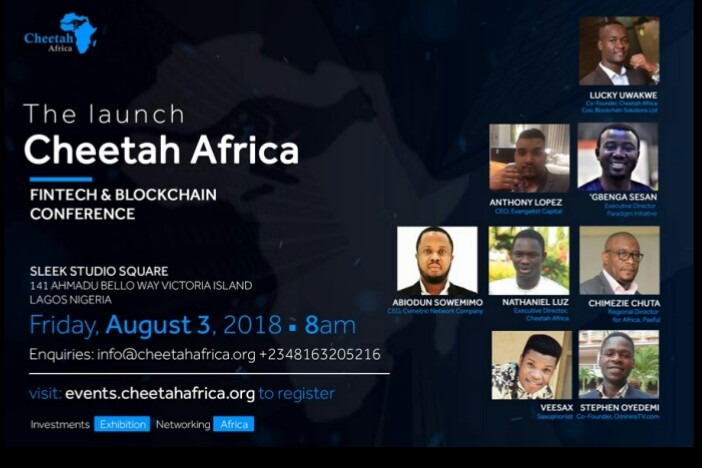 Lucky Uwakwe, 'Gbenga Sesan, Anthony Lopez, others set for Cheetah Africa Launch
Cheetah Africa is a non-profit that promotes the adoption and use of advanced technologies like the blockchain to see that Africa rises from underdevelopment. It aims at being the pool of African startups and innovations, providing support structures for African startups and ideas that will be needed for global relevance.
The launch is set to happen on August 3, 2018, in Lagos, Nigeria, with prominent speakers and venture capitalists such as Lucky Uwakwe, Co-founder of Cheetah Africa and COO, Blockchain Solutions, 'Gbenga Sesan, Executive Director, Paradigm Initiative, Ayo Daniels, The Lighthouse, Anthony Lopez CEO, Evangelist Capital, Chimezie Chuta, Regional Director, Africa, Paxful, Sowemimo Abiodun Alex, CEO CvMetric Network Company, Stephen Oyedemi Co-founder, OminiraTv and Nathaniel Luz Executive Director of Cheetah Africa.
The main discussion at the meeting will entail talks about unleashing the potential of Africa, and also getting and educating people about the potentials of blockchain technology and the role of Fintech companies. At the event, there will also be funding for a number of business ideas in Africa.
Speaking with the Executive Director – Nathaniel Luz; he said that "Everyone says that Africa will be; but we at Cheetah Africa say that Africa is now, Africa is in the present- this is what we are looking forward to. He says Cheetah Africa is set to end the brain drain Africa has suffered for decades by providing support structures that would enable African projects scale and that in five years' time, they would have hubs in every African country.
Conversing over the phone with Mr. Lucky Uwakwe – Co-Founder of Cheetah Africa; he said that Cheetah Africa will be aimed at making the African entrepreneur scale up by providing a platform that will make capitals and investors interested in their projects, startups, ideas, and initiative.
Register for free here: cheetahafrica.eventbrite.com
African banks Employ the  Blockchain Technology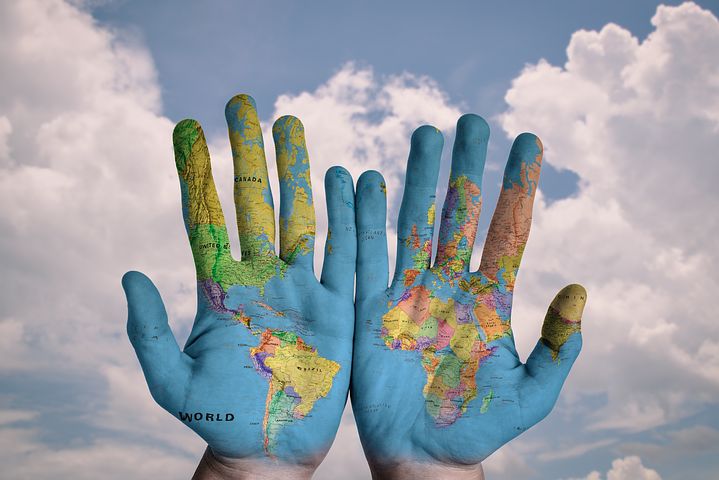 African financial institutions are beginning to see the potential of the blockchain. The blockchain lacks a centralised ledger for transactions and this allows for greater transparency and reduction in cost in all sorts of trades and other activities. However African banks are buying into the technology and some African banks are already utilizing the technology. One of South Africa's biggest bank, Barclays Africa Group joined R3, a New York-based blockchain firm. The firm is a coalition of 45 firms and develops blockchain for the utility of global financial system.
Africa is relatively new to the blockchain space and unlike the banks of other countries in the world they are taking the blockchain technology in their strides. Although there are many regulatory hurdles on the way, speculation is that Kenya or South Africa will likely be the first to integrate the blockchain into its banks.
The South African Reserve Bank (SARB), South Africa's Central Bank actually utilised Ethereum based platform, Quorum to test bank-to-bank payment transfers. The project Khokha was a collaboration of eight South African banks including Absa, Capitec, Discovery, FirstRand, Investec, Nedbank, SARB and Standard Bank. The blockchain project was to replicate South Africa's current bank-to-bank payment platform, the South African Multiple Gross Operation Settlement System (SAMOS), using the blockchain technology.
Rwanda also got involved with the blockchain with the I&M Bank located in Rwanda together with Blockbonds announced that they are rolling out the SPENN. The  SPENN was the country's first platform that would be based on the blockchain technology. The platform would enable Rwandans utilise the blockchsin application just like a mobile banking option and enable them make a range of financial transactions.
African Banks could benefit greatly from the blockchain it could help in streamlining their credit-scoring processes as well as make lending more efficient as well as make transactions faster and more transparent.
What do you think about banks employing the blockchain? Share your opinion with us in the comment section below.
Image credit: pixabay,
Disclaimer:
The Information provided on the website is designed to provide helpful information regarding cryptocurrency subjects. The content is not meant to be used, nor should it be used as a basis, foundational knowledge or prerequisite for decision making regards trading. Always do your own research and due diligence before placing a trade. We are not liable for any outcome based on any content found on the site.