Introducing Cheetah Africa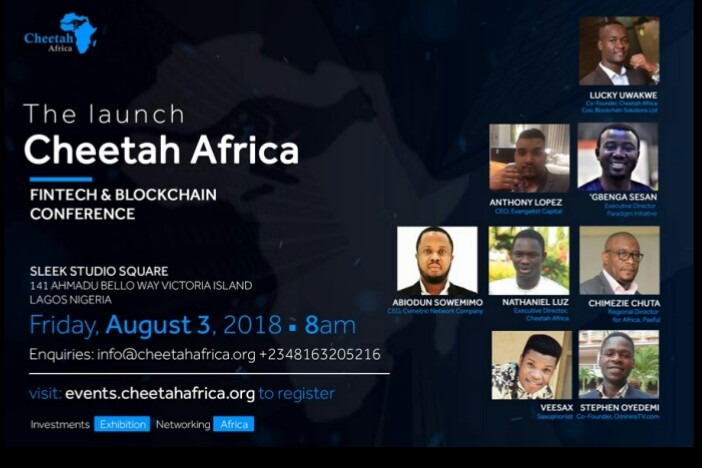 Lucky Uwakwe, 'Gbenga Sesan, Anthony Lopez, others set for Cheetah Africa Launch
Cheetah Africa is a non-profit that promotes the adoption and use of advanced technologies like the blockchain to see that Africa rises from underdevelopment. It aims at being the pool of African startups and innovations, providing support structures for African startups and ideas that will be needed for global relevance.
The launch is set to happen on August 3, 2018, in Lagos, Nigeria, with prominent speakers and venture capitalists such as Lucky Uwakwe, Co-founder of Cheetah Africa and COO, Blockchain Solutions, 'Gbenga Sesan, Executive Director, Paradigm Initiative, Ayo Daniels, The Lighthouse, Anthony Lopez CEO, Evangelist Capital, Chimezie Chuta, Regional Director, Africa, Paxful, Sowemimo Abiodun Alex, CEO CvMetric Network Company, Stephen Oyedemi Co-founder, OminiraTv and Nathaniel Luz Executive Director of Cheetah Africa.
The main discussion at the meeting will entail talks about unleashing the potential of Africa, and also getting and educating people about the potentials of blockchain technology and the role of Fintech companies. At the event, there will also be funding for a number of business ideas in Africa.
Speaking with the Executive Director – Nathaniel Luz; he said that "Everyone says that Africa will be; but we at Cheetah Africa say that Africa is now, Africa is in the present- this is what we are looking forward to. He says Cheetah Africa is set to end the brain drain Africa has suffered for decades by providing support structures that would enable African projects scale and that in five years' time, they would have hubs in every African country.
Conversing over the phone with Mr. Lucky Uwakwe – Co-Founder of Cheetah Africa; he said that Cheetah Africa will be aimed at making the African entrepreneur scale up by providing a platform that will make capitals and investors interested in their projects, startups, ideas, and initiative.
Register for free here: cheetahafrica.eventbrite.com
Busted: Huge BTC confiscated by Irish Authorities From Notorious Drug Dealer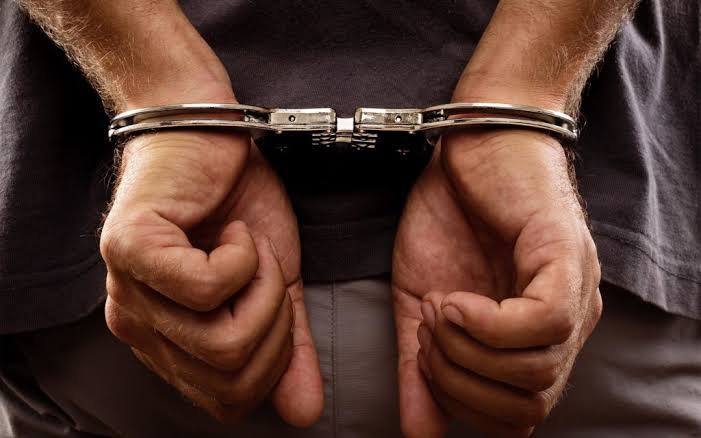 An alleged notorious drug dealer who uses Bitcoin to make his transaction has now seen his bitcoin worth €52 million seized by the authorities of the Irish government.  A report which dominated news headlines on the 19th of Feb 2020, claimed that the cryptocurrency assets were seized by the Criminal Asset Bureau (CAB) after the case received a verdict from the high court which clearly stated that the assets were generated from his criminal activities.
The court accepted evidence from the prosecution team against the culprit, Clifton Collins, from Crumlin in Dublin's south inner city proving that he was involved in the sale and distribution of drugs.
The judge who presided over the case, Mr Alex Owens, ruled that the Bitcoins should be forfeited under the proceeds of crime legislation
During and after the verdict, Collins age (49) did not contend with the application filed by CAB. The bureau's initial investigation into his assets emanated from a garda investigation, which started in Feb. 2017 when Collins was stopped for random check while driving his 4×4 vehicle. During the search, a large quantity of cannabis was found in his vehicle which led to the need for further investigation that resulted in the discovery of a large number of suspected cannabis plants at the Famaught, Corr na Móna.
After the findings, Collins was then charged with a number of offences under the misuse of Drugs Act and duly arraigned before Bray District Court. He is believed to have heavily invested the proceeds from his drugs deals on Bitcoin at an early stage as a means to probably evade scrutiny from authorities while his cryptocurrency portfolio continues to rise over the years.
Following the seizure of Collins assets, there was a huge jump in the value of assets that has been confiscated by CAB in 2019 amounting to a whooping record of €62m. His case was among a series of applications brought by CAB before Justice Owens and it was unsurprising to see him fail to challenge the final verdict.