ImpactPPA Provides Blockchain Based Renewable Energy Solution for Somaliland Hospital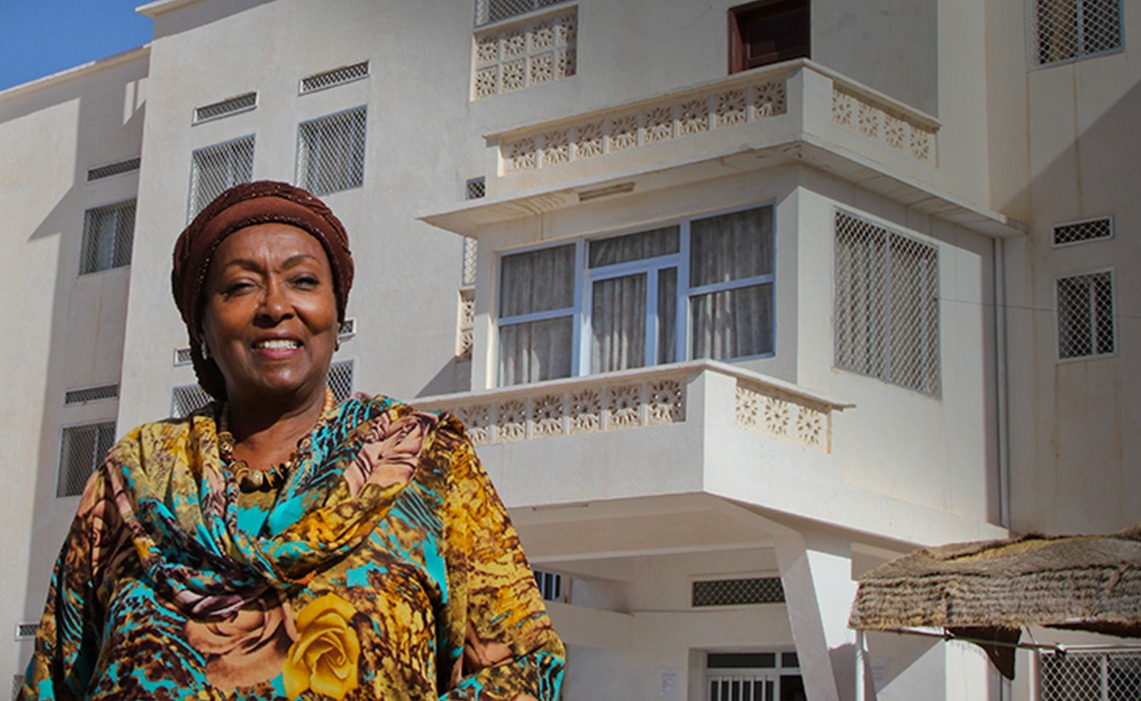 The world is tilting towards renewable energy and ImpactPPA, a blockchain energy platform is offering such an option to a Somaliland hospital. The option is one of reducing the cost of using fuel so that the money can be used for patients treatments. ImpactPPA decided to launched a '50 by 50' scheme in partnership with the Earth Day Network where hybrid solar and wind systems will be installed in Somaliland.
The first hybrid system will be set up at the Edna Adan Hospital Hargeisa, the hospital which was set up  by the former foreign minister Edna Adan Ismail is a non-profit hospital. Electricity is a scarce commodity in health facilities in sub-Sahara healthcare facilities according to WHO. This alternative source of energy will cut down the cost of using fuel for the hospital and it was welcomed by Edna. She says, "The gift of clean energy will not only help us efficiently manage our operational costs but it will also greatly increase the available resources for the women who so desperately need our help."
The Edna Adan Hospital Hargeisa began its operations as a maternity and has grown into a referral facility providing surgical, pediatric, medical, and obstetrical services. This was why it was chosen by ImpactPPA. The CEO of ImpactPPA Dan Bates explains their choice, "When we started talking about working with the Earth Day Network, we were looking for a project that would not only showcase the use of clean energy and the blockchain but one that would also offer access to energy and immediately benefit people's lives. The Edna Adan Hospital became the perfect location for our first project together."
Dan explained the energy supply, "The energy that we generate will power the hospital's equipment and, subsequently, dramatically reduce the hospital's electrical expenses which are greater than $0.50/KWh. The money saved will go directly back into the care and services that Edna and her team provide for these women in need." More partnerships like this will lead to a better world.
What do you think of the integration of this blockchain base renewable energy technology to the Edna Adan Hospital? Let us know your opinion in the comments section below.
Images courtesy of ednahospitalfoundation.org, ImpactPPA
Disclaimer:
The Information provided on the website is designed to provide helpful information regarding cryptocurrency subjects. The content is not meant to be used, nor should it be used as a basis, foundational knowledge or prerequisite for decision making regards trading. Always do your own research and due diligence before placing a trade. We are not liable for any outcome based on any content found on the site.
Chilliz, the Sports Platform Partners with Binance Chain
Chiliz, the digital currency for sports and entertainment platforms, has announced a strategic partnership with Binance Chain, to bring about the usher in in of football giants such as Juventus FC and Paris Saint-Germain FC (PSG) into the growing cryptocurrency industry.
Chilliz released thannouncementent in a press release issued on the 17th of May 2019 signaling in a new phase of its growing business.
Chiliz raised more than $66 million through private placement in 2018, with Binance as one of its major investor amongst others.
Chiliz is a digital currency that fuels blockchain-backed platforms and products geared towards casual, mainstream consumers, starting with Socios.com, a tokenized fan influence mobile app. It aims to bridge the gap between mainstream users in a 3.5 billion people powered sports industry and blockchain technology.
While blockchain as a pervasive technology, continues to gain grounds globally by finding use cases, Chiliz takes it a step further to bring about real use cases with it socios.com platform.
Socios.com, the consumer-facing tokenized fan influence product from Chiliz, powered by the platform's native currency $CHZ, will allow sports fans to participate in club-related polls and access exclusive rewards with the purchase of club-branded Fan Tokens.
Speaking on this development, Alex Dreyfus, the CEO of Chiliz and Socios.com said:
Integration of Binance Chain protocol will increase our access to the large liquidity pool of the Binance community, one of the largest and most vibrant communities in the cryptosphere. Through Socios.com, we will highlight blockchain to a more mainstream audience – an addressable audience of 3.5 billion fans around the world – as well as allowing global brands and household names the chance to access the crypto space.
Binance CEO, Changpeng Zhao, an equally excited partner to the Chiliz project had this to say:
Sports is the perfect vehicle through which to educate mass consumers about the potential and the utility of blockchain technology. I'm proud that Binance and Chiliz are leading that charge globally.
Alex Dreyfus further highlights the important of this partnership and the Binance Chain move undertaken as a strategic step for the Chiliz project. He continued by saying:
Binance Chain's focus on usability, security and incredible one-second block time speed will be crucial to the success of the platform we are building, and for the eventual audience of hundreds of millions of sports fans
May 27th, 2019, has been set as the date for the unveiling of this partnership. The Binance team will be joining Chiliz for a meetup in Seoul, South Korea joined by the legendary Juventus FC striker, David Trezeguet to discuss more on the importance of fan engagement and the use of blockchain in football.
Further details to be released in the coming weeks of the technical integration of the partial migration of ERC20 tokens to BEP2 with competitions and giveaways to entice and engage the community.