Huobi Wallet Now Provides Support to EOS & TRON (TRX)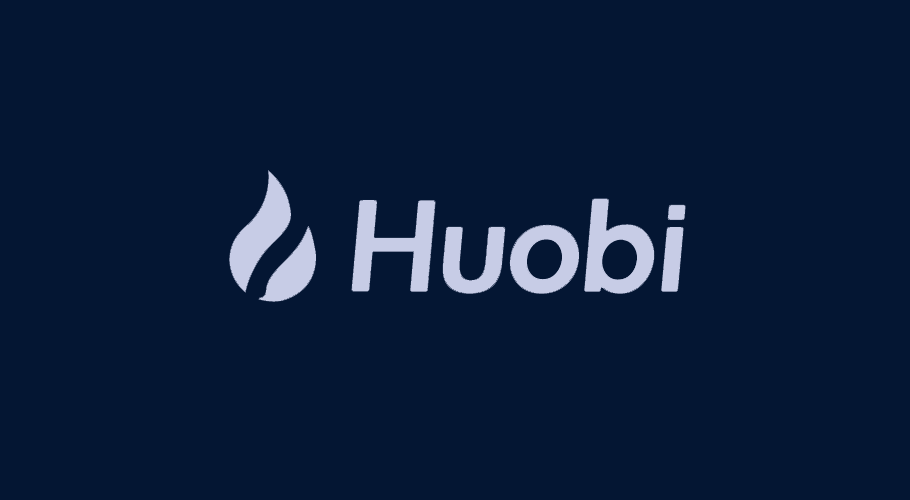 Huobi Global is focusing on customer security. This has lead the third biggest crypto exchange in trading volume to adding support to EOS & TRON (TRX) on its Huobi Wallet thereby allowing its users to manage their private keys. Tron holders will now be able to store their TRX tokens on the Huobi Wallet as well as download the new application in both iOS and Android devices.
Huobi wallet aims at improving user experience this is why it supports Bitcoin, Bitcoin Cash, Tether (USDT), Ethereum (ETH), EOS (EOS), Ethereum Classic (ETC), Litecoin, Tron (TRX) and all ERC20 tokens. The wallet also supports other stablecoins such as PAX, TUSD, USDC and GUSD. Huobi also has plans on adding more currencies. The exchange revealed, "Going forward, the community can expect to see more currencies added at an accelerated rate. We also plan on establishing additional partnerships with a range of decentralized apps (Dapps) developers, giving our users greater access to an expanded range of products and services."
On the other hand, the inclusion of EOS is the first of one of the many upgrades lined up for the Huobi multi chain light Wallet. Powered by the native cryptocurrency EOS, the EOS.IO blockchain protocol emulates most of the attributes of a real computer including hardware. It also has its computing resources distributed equally among the EOS cryptocurrency holders. The Vice President of Huobi Group, Livio Weng explained the reason behind the collaboration with EOS saying, "EOS is among the most important Delegated Proof-of-Stake (DPoS) currencies so it was a natural choice for us to include on Huobi Wallet."
Asides a Tweet, there a lot more details that is not known about the wallet. However, Huobi has plans to hold a TRX bounty program. The incentive is to celebrate the inclusion of TRX to the Huobi wallet, therefore, users will be rewarded with 400K TRX bonus. To participate users will have to download the Huobi Wallet on App Store or Google Play and then store TRX on the Huobi Wallet. To decide those who will get the bounty, a snapshot will be taken at 24:00 (GMT+8) November 25th, and users will get their bonus based on the size of the TRX asset they store.
Huobi Wallet has added support for more tokens this year including all ERC20 tokens. With the addition of EOS and Tron (TRX), hopefully Huobi wallet can begin to support tokens such as Ledger Nano or the Tresor that are not yet supported on regular hardware wallets.
Disclaimer:
The Information provided on the website is designed to provide helpful information regarding blockchain and cryptocurrency subjects. The content is not meant to be used, nor should it be used as a basis, foundational knowledge or prerequisite for decision making regards trading.
Market Retraces its Steps after Opening the Week with Green across the Market.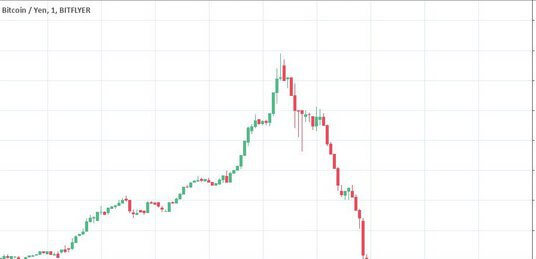 The first day of the week just three days ago opened the week to a wide spread gains across the cryptocurrency market with Tron reporting the highest gains of over 9%. Today opens with significant losses that have wiped out the gains made in opening day of the week. Bitcoin is currently trading at a loss of 11.01% as at press time standing at $11,503. Total market capitalization sits at a $313 billion. Opening day of the week, it was at $327 billion
The second largest cryptocurrency by market capitalization Ethereum is trading at $271 which is over $30 lower than its week opening price. It is currently reporting 11.94% loss. XRP of Ripple is trading at a negative of 15.79% as Litecoin is also a little below standing at loss of 14.59%. The price of XRP stands at $0.33 while Litecoin is just over $100.
Tron which recorded the highest gains in the opening day of the week is reporting an astonishing 16.56% loss with Bitcoin SV, the embattled Bitcoin fork showing 18.56% in red. Top loser on today is EOS which is trading at $4.66 with a market capitilization of $3.9 billion but suffering a loss of 20.13%. Bitcoin cash is at 18.48% red trading at $339.29.
Tether the stablecoin positioned at number 8 by marketcap is stable at $1 but reports a 0.06% red which should be normal as it is of course a stable coin.
The industry continues at grow and thrive with the reported achievements of Blockstack to conduct a SEC compliant token sales, the market normally responds favorably to such news. While its is normal for the market to step back a bit after an upward surge, could this be the result of the 7300s BTC dumped on Binance?
Someone on Binance is in a hurry to sell ~7.5k+ bitcoins ($100 million). It's a limit order, but it's aggressively adjusting it's price to be on top of the orderbook. Pushed down price from $12.6k to $12.1k. 5k btc left pic.twitter.com/f6jwAyDDc0

— Madoff wasn't on the blockchain (@bccponzi) July 9, 2019
We can only look at the charts and open our ears to hear positive news. And by the way, Bitcoin has increased in dominance to 65.4% as against its week opening dominance of 62.1%.