HTC Crypto-based SmartPhone – Exodus 1 Can be Purchased with Cryptocurrency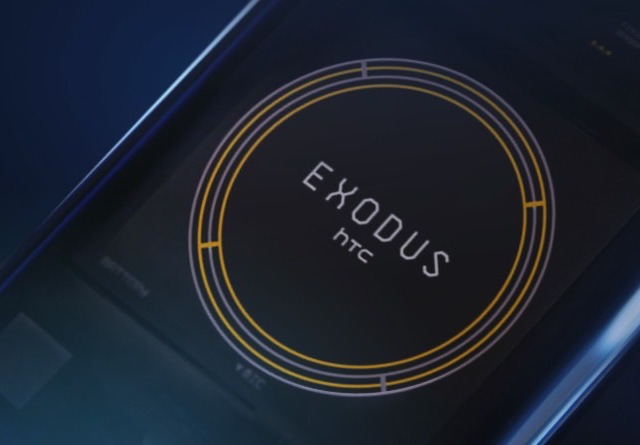 HTC has announced that its blockchain phone Exodus 1 is now available for purchase. The phone will be available for purchase through its website and the company hopes to begin shipping sometime in December. Customers can however be able to purchase the Exodus 1 with Bitcoin or Ethereum. The smartphone might likely cost 0.15 BTC ($959) or 4.78 ETH ($965).
The HTC Exodus 1 is said to have its own bitcoin wallet called Zion. This makes it able to function as a hardware cryptocurrency wallet. It has a protected enclave — a separated area on the phone's chip kept secluded from the phone's operating system (OS). The technology used was made by SoftBank's Arm Holdings to safely keep a customer's cryptocurrency.
The Exodus 1 has a built-in social key recovery system for cryptocurrency wallets. When a wallet is set up on the phone, individual part of a secret key can be sent to trusted persons. Each person will have to download a key management application. In the event of the loss of the phone, each person will send you their part of the secret key. Once the keys are assembled it is possible to transfer funds to a safe location from the phone storage.
Cryptocurrency enthusiasts now have something new to look forward to. HTC also revealed the specifications to its new Exodus 1 phone.
Same as many other chief devices, the Exodus 1 has a Snapdragon 845 processor and a 6-inch QHD+ 18:9 display. It has a 12MP + 16MP rear camera setup that offers zoom while the dual front cameras are 8MP and  produce a natural Bokeh effect. Videos can be shot in 4K60fps and 3D audio recording.
The Exodus includes 6GB of DDR4x (Random Access memory) and has 128GB of UFS2.1 internal storage. The Exodus default operating system (OS) is the Android Oreo but will likely be upgraded to Pie soon. It has a 3500mAh battery and it is rated IP68 for water and dust resistance.
The phone will be available in 34 countries and shipping will commence in December. The Exodus 1 will not be available in China as a result of restrictions on cryptocurrency within the country.
The HTC exodus 1 phone is cryptocurrency based, it can only be bought with Bitcoin or Ethereum. It costs 0.15 BTC or 4.78 ETH, which is about $960, £740 or AU$1,355. It is unclear if HTC plans to continuously adjust the price of the phone to account for bitcoin volatility.
What do you think about the HTC Exodus 1? Share your opinion with us in the comment section below.
Image credit: Bgr
Disclaimer:
The Information provided on the website is designed to provide helpful information regarding cryptocurrency subjects. The content is not meant to be used, nor should it be used as a basis, foundational knowledge or prerequisite for decision making regards trading. Always do your own research and due diligence before placing a trade. We are not liable for any outcome based on any content found on the site.
Tron (TRX) Accepted by Travala.com To Be Used for Booking in Over 500,000 Hotels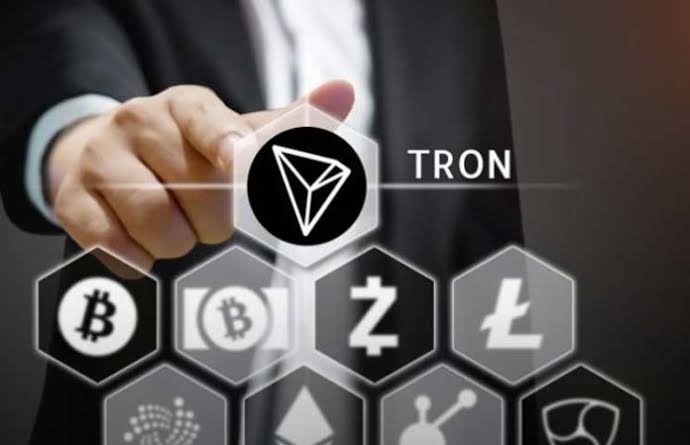 ---
Tron (TRX) is the 10th cryptocurrency to be adopted by hotel booking platform, Travala. Before now, Travala had been accepting coins like; Bitcoin, Litecoin, Ethereum, XRP, Nanos, BNB, AVA, DGB, Doge, EOS, TUSD, XLM. It also accepts PayPal, VISA and Mastercard. As travel platform, Travala aims at merging decentralised technologies and tokenized incentive structures to make booking easy for travelers.
Travala.com, a reputable blockchain travel platform, dedicated to revitalizing the yet to come travel industry. Established in the year 2017, it now  boasts of 567,928 properties in 210 countries across the globe, with over 82,000 destination coverage. 
Travala.com as of yesterday declared that its clients can now make payments with Tron (TRX) token in over 550,000 hotels across the world with an added discount of 15% for every transaction performed with the token.
According to Travala.com their customers are to use TRX to book 550,000+ hotels worldwide with an average saving of 15% on http://Travala.com and the customers can get further savings up to 10% off the already amazing prices with our SMART program.
While the other coins listed above like Bitcoin, BNB, Nano, etc have been enjoying this privilege for some time now, it is coming new for Tron, and this can be taken as an added advantage for the cryptocurrency. Unlike every other blockchain technology, every moment of Tron (TRX) is filled with exciting news. The quality and potential of any cryptographic project in the space is determined by the adoptions and partnerships it gets.
As a means to echoing the success of Tron, Misha Lederman, a well-known member of the Tronix team, had once related that Tron has produced more blocks than Ethereum. According to Lederman, "Tron has produced 8.3 million blocks since its independence in June 2018 and Ethereum, on the other hand, despite its longevity, has only produced 7.5 million blocks since July 2015."
Photo credit: Botcoin Exchange