GreenHouse Lab Set to Launch Demochella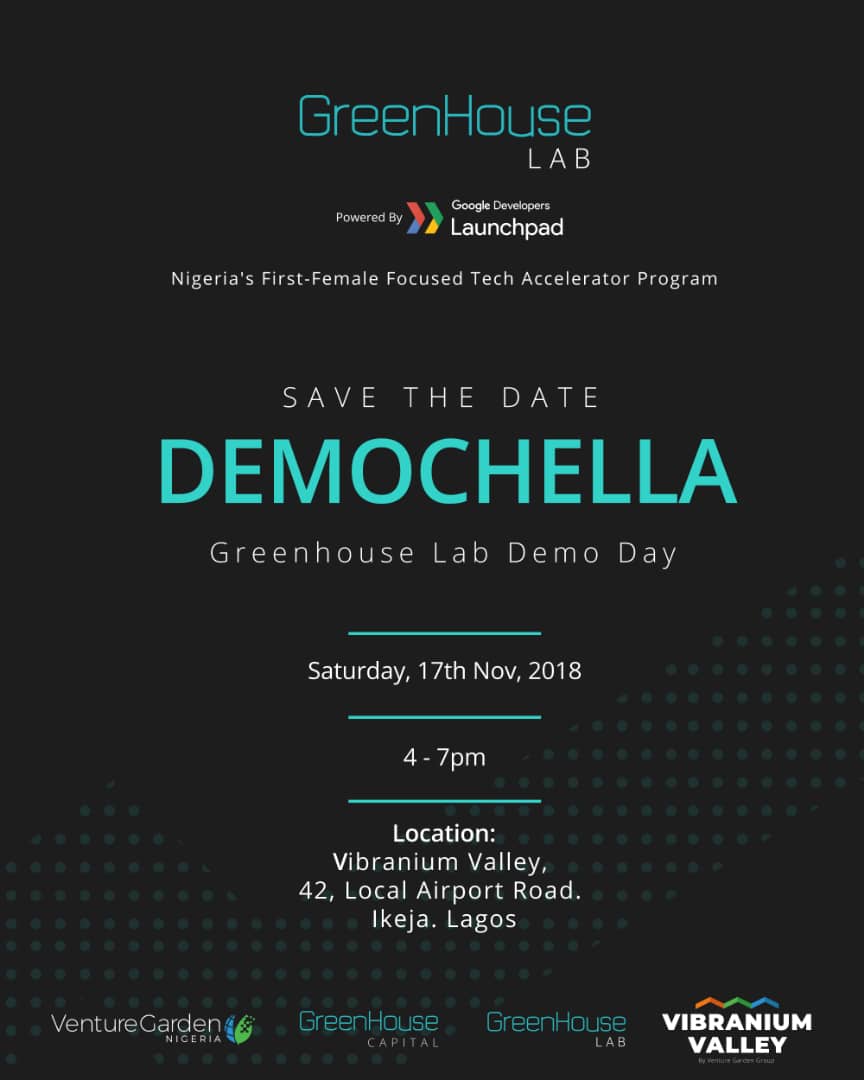 GreenHouse lab, Nigeria's first female focused tech accelerator program, set to launch "Demochella", a demo day where each companies get to pitch the various problems aimed at solving. The launch is set to happen on 17th Nov, 2018 at Vibranium Vally in Ikeja, Lagos, Nigeria, with prominent venture capitalist.
About Greenhouse Lab
Greenhouse lab is a group of five female lead companies comprising "Bitmama", "Bankly", "AMPZ", "Allpro" and "Nicademia" each with different problems they aim at solving.


 Bitmama is a crypto-fiat exchange that allows customers and trader to buy and sell Bitcoin, Ethereum and other digital currencies in Africa while also offering institutions and professional the ability to trade a variety of digital currencies on a regulated exchange.


Bankly is a global based digital saving and peer to peer transfer product that allows users fund their wallet using tokens available on Bankly vouchers nationwide in a recharge to save model.



AMPZ is an online media platform that connect the Africa sport ecosystem from grassroots using mobile and web technology with aim to bring Africa 928 million sports enthusiasts together.



Allpro is an end-to-end lending platform for schools in Nigeria. Allpro's solution underwrites credit risks for lenders while making financial-access easy for various users in the school ecosystem including school owners, parents and teachers.


Nicademia is a video streaming and content distribution animation company for promoting the culture and languages of Nigeria and other African countries with the mission to prevent the extinction of Nigeria and Africa languages as well as create market for Africa Animation.
The main discussions will be focused at each company pitching the various problems they aim at solving and unleashing the potential of Africa. This with no doubt is a remarkable feat as it will cause a great deal of diversity and a great thing that women are getting involved.
The more problem solved, the more impact is being made. So if you are in the neighborhood, join in by registering for free here