How the Blockchain Technology can Solve Unemployment in Africa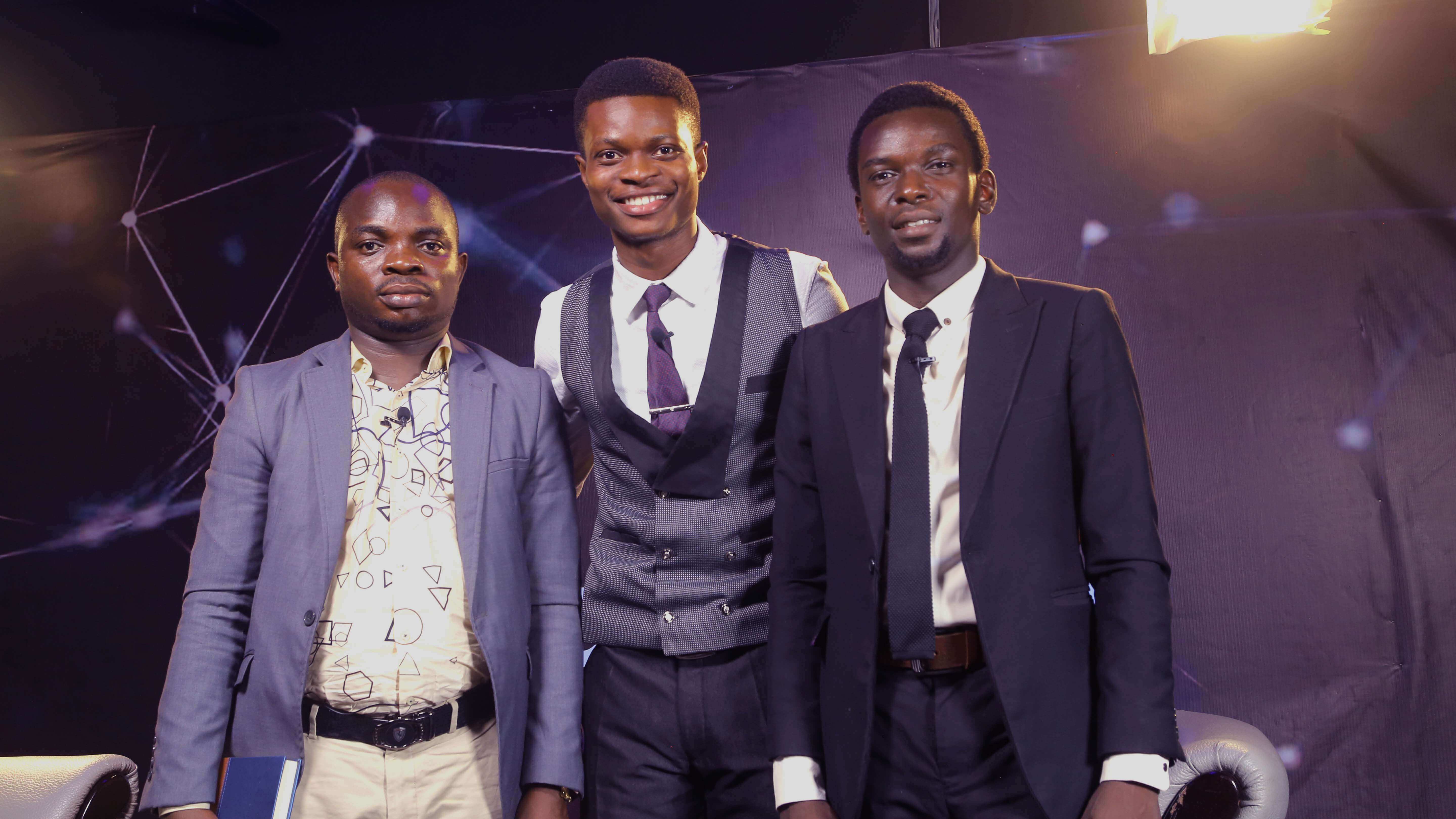 Unemployment remains a barrier to Africa's development and with a large unemployed population rate, it indicates loss of potentials. Communities and nations usually fail to benefit from what the unemployed population (which comprise mostly of young people) could theoretically contribute to the economy. However, the new technology- blockchain technology is taking the world by a storm and proving to be a means to create sustainable development in Africa. Today, Toju Kaka and Tola Joseph were at cryptotvplus discussing the topic 'how blockchain can solve unemployment in Africa, most especially Nigeria.'
Toju Kaka, a blockchain enthusiast, Steem Blogger and cryptocurrency investor talks about the potential of the blockchain technology to transform lives and not just in the creation of employment. Toju Kaka who ventured into cryptocurrency after getting introduced to steemit explains that before creating employment with the blockchain there needs to be an understanding of the technology. He explains that most people got into steemit without understanding how the technology functions but that it was encouraging since you got rewarded for creating value.
On the other hand, Tola Joseph the CEO of crypto masterclass, a cryptocurrency education platform explains that the question shouldn't be how the blockchain technology can solve unemployment. He explains," unemployment is a huge bacteria in Africa. The question should be how do we use this technology to create awareness? People lack awareness and cannot be obliged with what they are not aware of. The first step is to create massive awareness". He goes on to explain that when people are aware of what the blockchain is, they can tokenise their ideas instead of going through the rigorous process of getting loans from the bank.
Tola also explained the role tokenisation can play in the transport and agricultural sectors as farmers who are most times less educated about technology can get help. He used tokenising water supply to farmers as an example stating that with blockchain, we can provide farmers with adequate water supply. "With the blockchain, you can partner with a solar company tokenise it and when the market value increases, farmers can have waters in their farms. All it needs is proper education".
Also, the impact the blockchain will have on the unemployed population is exemplified by Toju Kaka who explains that a blockchain platform such as steemit rewards you for getting upvotes unlike a social media platform like facebook where you cannot monetize your likes. He says, "steemit is a shared platform rewarding you for your value. The idea is rewarding value creators with value."  He also explained that although the blockchain technology will eradicate unemployment, it is left to people to know how they would like to use the technology.  On the other hand, the citizens cannot provide employment for themselves without the government. So, the government also needs to be aware of the impact of this technology on employment. Tola has a word for the government, he says, "the government should give an open hand to the blockchain. We shouldn't be late to adopting a technology such as this".
Do you think the Blockchain technology can eradicate unemployment in Africa? Lets hear from you in the comment section below!
Image Credit: cryptotvplus
Disclaimer:
The Information provided on the website is designed to provide helpful information regarding cryptocurrency subjects. The content is not meant to be used, nor should it be used as a basis, foundational knowledge or prerequisite for decision making regards trading. Always do your own research and due diligence before placing a trade. We are not liable for any outcome based on any content found on the site.
Tether to Issue Chinese Yuan Pegged Stablecoin CNHT Soon

Tether has disclosed its plan to one day issue a stablecoin CNHT which will be pegged to the Chinese Yuan fiat currency.
According to Zhao Dong, a shareholder of Bitfinex, who made this revelation on an interview he had with a Chinese media. He further revealed that  Renrenbit his digital asset management will invest in the new stablecoin.
He added that "Personally, I think the offshore yuan stablecoin could boost the circulation of offshore renminbi and internationalize it. Regulators may be happy to see it proceed and succeed."
Recently China has reveal its national digital currency will soon be ready. The reveal could be as a result of the ongoing trade tension between the PBoC and United States with the Facebook Libra as the major catalyst.
Speaking on this, the Chairman of UnionPay Shao Fujun said that the national digital currency "will have lots of positive impacts, incluidng tracking the money flow in economic activities and supporting making monetary policy".
Tether was launched over 4 years ago and has surprisingly withstood several scandals. By its affiliation with Bitfinex, the largest stablecoin with about billions of dollars market capitalization has met some serious criticism however, it has continue to rage on and has been able to launch on some blockchain networks in time past, for example the Tron Blockchain.
Disclosing the relationship between Bitfinex and Tether, Zhao Dong said that Tether and Bitfinex are two companies with a side-by-side relationship and they have same management team.
In July, 2019, Tether announced it had launched support for its stablecoin on the Blockstream's Liquid Network.
Revealing the time of launch of the yuan backed stablecoin, Zhao Dong said that the stablecoin will be launched in the near future and the  stablecoin reserves is expected to be held in a Belgium bank.