Ethiopia Adopts former Ethereum Co-founder's Enterprise Blockchain Framework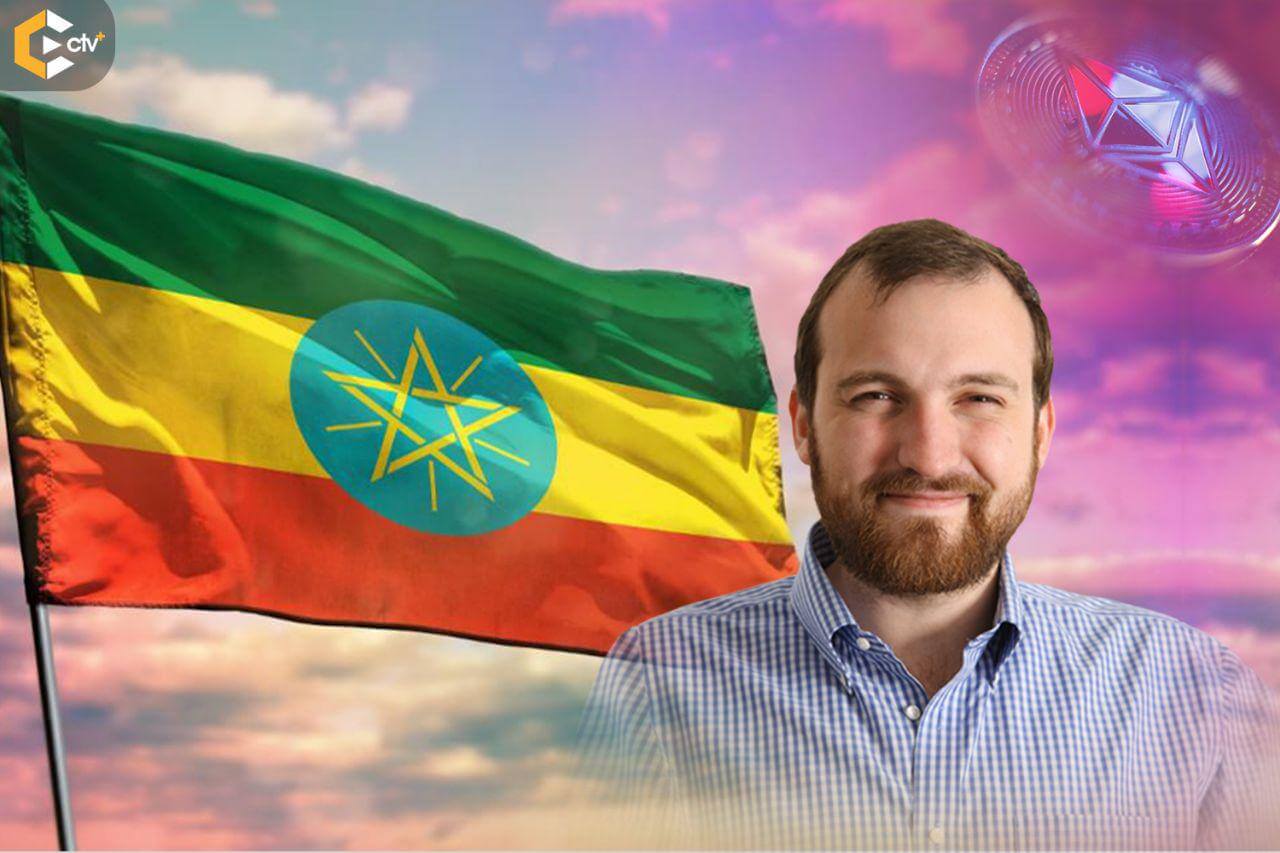 Atala to Serve the East African Country's Capital and Agricultural Supply Chain
Charles Hoskinson, Cardano founder, CEO of IOHK, who is also the former Co-founder of Ethereum recently announced the launch of an enterprise blockchain framework mainly focussed on the African market. Ethiopia is the first country to adopt this technology.
"Atala" is built on the IOHK framework which literally is named after a butterfly found in the sunshine state of Florida in the United States. As reported, Charles Hoskinson says
"Atala is an enterprise framework similar to Hyperledger Fabric. However, the point is to be a solutions provider for governments in need of a municipal currency or a supply chain management system. This requires a type of framework that serves as libraries and modules that would allow governments to rapidly build a product for end users."
The framework is unique, tailored for real-world use cases such as property registration, voting systems, and supply chain management. One other thing that separates it from other enterprise blockchain framework like the HyperLedger Fabric, is the fact that it is fashioned to support the creation and adoption of digital assets.
This is expected to give it the desired appeal to developers and other stakeholders in the ongoing sweeping blockchain revolution. It is also targeted at entities who seek to integrate the eneterprise blockchain framework into their businesses.
Atala will be rolled out to help governments like Ethiopia issue new cryptocurrency to provide a secure and dependable means of payment for Addis Ababa, the nation's capital. As Charles Hoskinson puts it,
"While we have several MoUs signed, the most prominent of which we are going to build is a utility currency for Ethiopia's capital, Addis Ababa. We are working with the Ethiopian government to create a new digital payments system that will allow six million users to pay their power and electric bills with cryptocurrency. We want to eventually combine this with an identity card,"
Fastest Growing Economy in Africa
This is particularly interesting for an African nation like Ethiopia braving the odds where its fellow counterparts have adopted a rather passive and reactionary approach. Ethiopia, an east African nation reported by the IMF to grow by over 8.5% far outpacing any other country within the African continent is not slowing down. With infrastructures like the Grand Renaissance Dam, touted to be the largest dam on the African continent on completion and constant influx of FDIs (Foreign Direct Investments) which grew by 26.7% according to IMF reports, Ethiopia is clearly not settling for small position.
Atala to Facilitate Ethiopia's Agriricultural Supply Chain Tracking and Traceability Solutions
Hoskinson in a tweet last year announced an MoU signed by Ethiopian government and Cardano network towards the training of developers and synchronizing its Agritech industry with blockchain technology. It aims to achieve this by developing new tracking and traceability solutions for Ethiopia's agricultural supply chain.
With frameworks like Atala, the gap and impedance towards impacting the agricultural supply chain due to the complexities of blockchain interoperability are hoped to be bridged. Hoskinson in addressing this issue said;
"The only way we can get 15 million farmers in Ethiopia into a cryptocurrency like a system is to first get them into a supply chain system. The farmers need to be in a supply chain system to adhere to international mandates. Many of these people have no desire to use cryptocurrency, but once they are in a supply chain, they are in a network. And if that is interoperable with Cardano, for instance, we can build a product that can touch 15 million people,"
Ethiopia has continued to show remarkable leadership in the African continent. From its  efforts at nation-building, to plans on becoming a regional power as the dividends of these efforts begin to show it is garnering huge tractions.
With its keen interest on revolutionary technologies such as the Blockchain, and taking action steps like tokenizing its power grid in Addis Ababa, it's capital, getting as much as 6 million people within its borders using cryptocurrency, Ethiopia is setting itself apart and should be seeing stronger growth in the coming years.
Another firm, Booking.com has abandoned the Libra Project
Booking.com join the list of firms that has pulled out of the Libra Association.
The departure of the leading online travel firm from the Libra Association reduces the membership to just 21 members.
Facebook's foray into the cryptocurrency industry has been experiencing difficulties as governments warn of the consequences of the global financial system it intends to create via Libra.
Few months ago, Booking.com confirmed to be a founding member of the Libra Association alongside others like PayPal, MasterCard that have already pulled out from the Association.
Booking Holdings CEO Glenn Fogel when he newly became the Chief Executive Officer of the firm behind several travel focus businesses such as agoda.com, booking.com, kayak etc was expressed his opinion on the future of cryptocurrency.
According to him, he said, he believes currencies with blockchain base will continue to surface and may gain acceptance globally.
Earlier few days ago, MasterCard and Visa revealed they would be departing the Facebook's project. Regulatory pressure most especially from the US has been on the increase recently and this could be attributed to the growing list of firms abandoning the Libra Project.
Senator Sherrod Brown has said Big Tech shouldn't be given power over public infrastructure like the financial system.
US Treasury Secretary, believes Libra could be used to finance terrorism.
The co-founder of Libra, David Marcus has already come forth to testify of the intention of Libra to create a global financial system while complying with regulatory requirements.
Co-founder of Libra, David Marcus said spoken on the fate of Libra as firms exit the Association. According to him, "I would caution against reading the fate of Libra into this update."
He went further saying, "Change of this magnitude is hard. You know you're onto something when this much pressure builds up."
CEO of Facebook, Mark Zuckerberg has been slated to testify before House of Representatives Financial Services Committee on the 23rd of October