Ethiopia Adopts former Ethereum Co-founder's Enterprise Blockchain Framework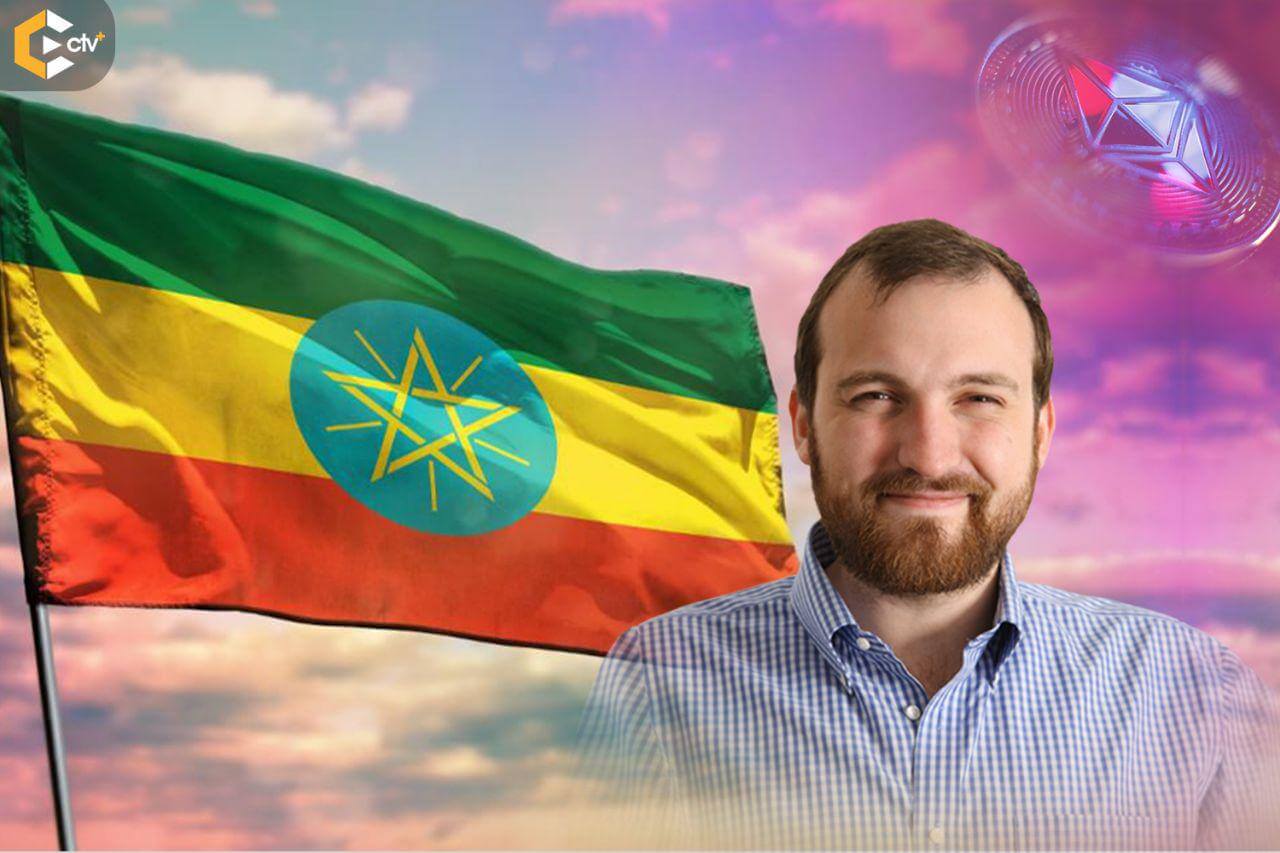 Atala to Serve the East African Country's Capital and Agricultural Supply Chain
Charles Hoskinson, Cardano founder, CEO of IOHK, who is also the former Co-founder of Ethereum recently announced the launch of an enterprise blockchain framework mainly focussed on the African market. Ethiopia is the first country to adopt this technology.
"Atala" is built on the IOHK framework which literally is named after a butterfly found in the sunshine state of Florida in the United States. As reported, Charles Hoskinson says
"Atala is an enterprise framework similar to Hyperledger Fabric. However, the point is to be a solutions provider for governments in need of a municipal currency or a supply chain management system. This requires a type of framework that serves as libraries and modules that would allow governments to rapidly build a product for end users."
The framework is unique, tailored for real-world use cases such as property registration, voting systems, and supply chain management. One other thing that separates it from other enterprise blockchain framework like the HyperLedger Fabric, is the fact that it is fashioned to support the creation and adoption of digital assets.
This is expected to give it the desired appeal to developers and other stakeholders in the ongoing sweeping blockchain revolution. It is also targeted at entities who seek to integrate the eneterprise blockchain framework into their businesses.
Atala will be rolled out to help governments like Ethiopia issue new cryptocurrency to provide a secure and dependable means of payment for Addis Ababa, the nation's capital. As Charles Hoskinson puts it,
"While we have several MoUs signed, the most prominent of which we are going to build is a utility currency for Ethiopia's capital, Addis Ababa. We are working with the Ethiopian government to create a new digital payments system that will allow six million users to pay their power and electric bills with cryptocurrency. We want to eventually combine this with an identity card,"
Fastest Growing Economy in Africa
This is particularly interesting for an African nation like Ethiopia braving the odds where its fellow counterparts have adopted a rather passive and reactionary approach. Ethiopia, an east African nation reported by the IMF to grow by over 8.5% far outpacing any other country within the African continent is not slowing down. With infrastructures like the Grand Renaissance Dam, touted to be the largest dam on the African continent on completion and constant influx of FDIs (Foreign Direct Investments) which grew by 26.7% according to IMF reports, Ethiopia is clearly not settling for small position.
Atala to Facilitate Ethiopia's Agriricultural Supply Chain Tracking and Traceability Solutions
Hoskinson in a tweet last year announced an MoU signed by Ethiopian government and Cardano network towards the training of developers and synchronizing its Agritech industry with blockchain technology. It aims to achieve this by developing new tracking and traceability solutions for Ethiopia's agricultural supply chain.
With frameworks like Atala, the gap and impedance towards impacting the agricultural supply chain due to the complexities of blockchain interoperability are hoped to be bridged. Hoskinson in addressing this issue said;
"The only way we can get 15 million farmers in Ethiopia into a cryptocurrency like a system is to first get them into a supply chain system. The farmers need to be in a supply chain system to adhere to international mandates. Many of these people have no desire to use cryptocurrency, but once they are in a supply chain, they are in a network. And if that is interoperable with Cardano, for instance, we can build a product that can touch 15 million people,"
Ethiopia has continued to show remarkable leadership in the African continent. From its  efforts at nation-building, to plans on becoming a regional power as the dividends of these efforts begin to show it is garnering huge tractions.
With its keen interest on revolutionary technologies such as the Blockchain, and taking action steps like tokenizing its power grid in Addis Ababa, it's capital, getting as much as 6 million people within its borders using cryptocurrency, Ethiopia is setting itself apart and should be seeing stronger growth in the coming years.
Techpoint Partners CryptoTVplus For 2019 Edition of Techpoint Inspired Coverage and Widespread Publicity.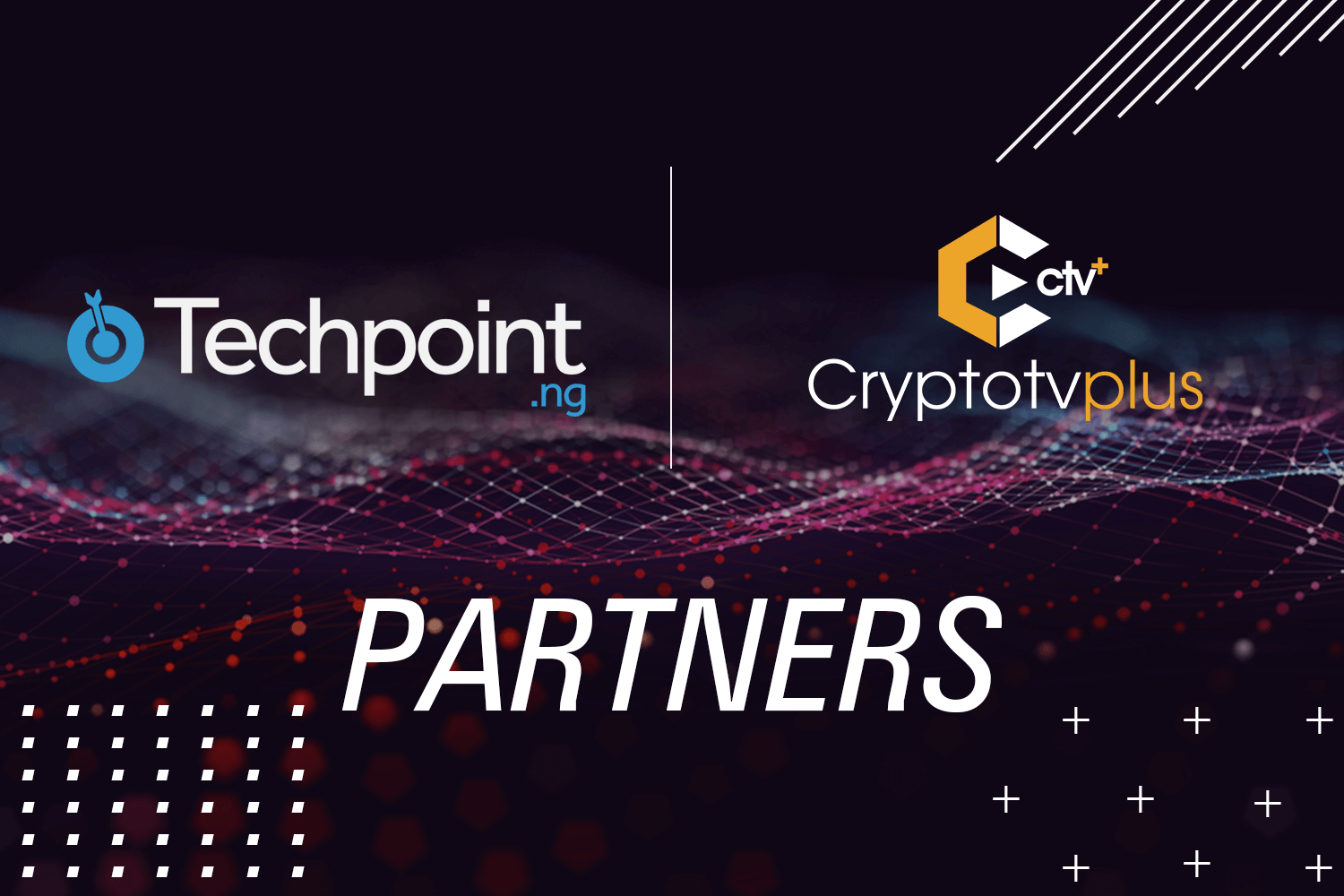 We are happy to announce our recent partnership as Techpoint CryptoTVplus For 2019 Edition of "Techpoint Inspired" towards the successful outing of the of the 2019 edition of Techpoint Inspired coming up on Saturday 1, June 2019,
Techpoint Inspired is an annual conference organized by Techpoint.africa, a division of Techpremier Media Limited. With speakers converging from all parts of Africa and even Europe and the United States, it boasts of a massive attendance of participants making it rank as one of the top events to be attended by participants every year.
At the third edition of this conference to come up by the 1st of June 2019, several topics and discourse covering global issues will be held in different sessions of the event. Workshops on AI, Robotics and Machine Learning, the future of work and even fast breezing phenomenon such as the Blockchain Technology will be facilitated.
Bosun Tijani, Co-founder and CEO of Co Creation Hub, Professor Maziar Nekovee, Professor, Engineering & Design, Sussex University UK, and Funke Opeke, CEO of Main One will be speaking at the event.
Rolayo Akhigbe the Divisional Head of Transaction Banking at FCMB will also be speaking at the event. Recall that First City Monument Bank (FCMB) is a major sponsor of this event year in year out. Also as a speaker is Seni Sulayman, the Vice President, Global Operations at Andela and a few others.
Senator Ihenyen, the Lead Partner at Infusion Lawyers and Partners will be facilitating a session in the workshop category focusing on the blockchain technology. And as technology continues to evolve making artificial intelligence and the internet of things even more interconnected, Wale Akanbi Co-founder / CTO, Aella Credit will be speaking on AI and Robotics. Mayowa Adeoti a global IBM Skill Leader will be drawing the attention of participants on "The Future of Work" in this 21st Century.
Several other notable speakers such as Daniel Bloch, Co-founder and CEO of Seso Global, Owenize Odia, the Country Manager of Luno Nigeria will also both be speaking on Blockchain.
Techpoint Inspired, an event that focuses the attention of participants on the impact of technology to businesses, social, political interactions and personal development whether being championed by corporate entities or giants such as facebook, Twitter or Google will be spicing things up further by making room for virtual speakers who work for tech giants such as Twitter, About You GmbH (Germany) etc., to address the enthused participants. Babatunde Fashola, Eniola Banwo, both working at the San Francisco based tech company, Twitter will be speaking in their respective capacities as Software Engineer and Product Designer. Oyewale Oyediran a Senior Software Engineer at the German based N26 will also be a Virtual Speaker at the event.
So, whether young or old, participants through action-fueled conversations with experts and enthusiasts from around the world in Lagos, Nigeria will have the opportunity to hear from experts and key into a digital age where businesses and social interaction are constantly being redefined by the disruptive nature of technologic and its accompanied innovations.
And for us at Cryptotvplus we are indeed very excited to be a major media partner covering the length and breadth of this conference. Also, watch out for exclusive interviews with some select speakers at the event. We will be updating our readers with more updates on this event pre and post conference. Kindly keep a date with us.
Hurry now by visiting https://inspired.techpoint.africa to get your seat with the limited tickets available.
VENUE:
Pistis Conference Center: 1 Resurrection Drive, Lekki-Epe. Express way, Lagos Nigeria
DATE:
Saturday 1, June 2019