Ethiopia Adopts former Ethereum Co-founder's Enterprise Blockchain Framework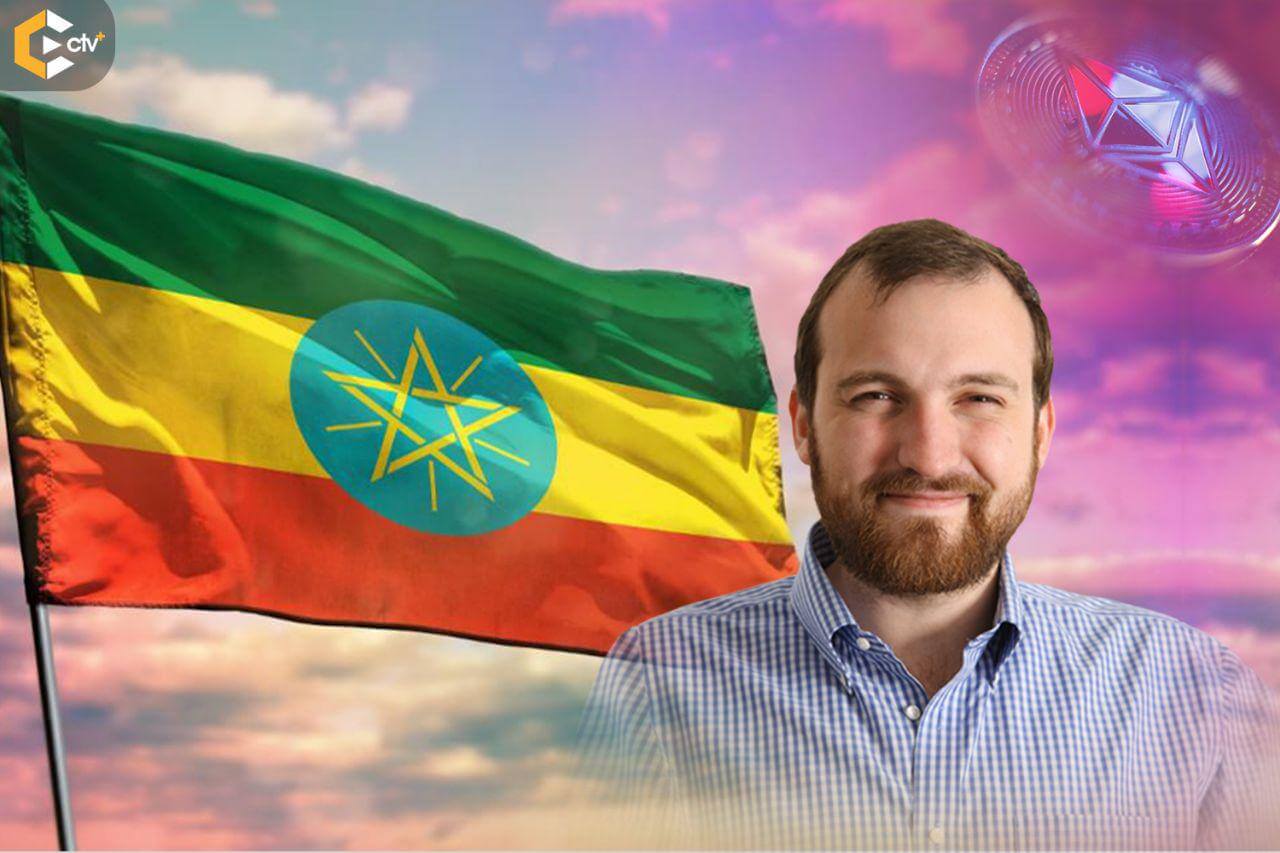 Atala to Serve the East African Country's Capital and Agricultural Supply Chain
Charles Hoskinson, Cardano founder, CEO of IOHK, who is also the former Co-founder of Ethereum recently announced the launch of an enterprise blockchain framework mainly focussed on the African market. Ethiopia is the first country to adopt this technology.
"Atala" is built on the IOHK framework which literally is named after a butterfly found in the sunshine state of Florida in the United States. As reported, Charles Hoskinson says
"Atala is an enterprise framework similar to Hyperledger Fabric. However, the point is to be a solutions provider for governments in need of a municipal currency or a supply chain management system. This requires a type of framework that serves as libraries and modules that would allow governments to rapidly build a product for end users."
The framework is unique, tailored for real-world use cases such as property registration, voting systems, and supply chain management. One other thing that separates it from other enterprise blockchain framework like the HyperLedger Fabric, is the fact that it is fashioned to support the creation and adoption of digital assets.
This is expected to give it the desired appeal to developers and other stakeholders in the ongoing sweeping blockchain revolution. It is also targeted at entities who seek to integrate the eneterprise blockchain framework into their businesses.
Atala will be rolled out to help governments like Ethiopia issue new cryptocurrency to provide a secure and dependable means of payment for Addis Ababa, the nation's capital. As Charles Hoskinson puts it,
"While we have several MoUs signed, the most prominent of which we are going to build is a utility currency for Ethiopia's capital, Addis Ababa. We are working with the Ethiopian government to create a new digital payments system that will allow six million users to pay their power and electric bills with cryptocurrency. We want to eventually combine this with an identity card,"
Fastest Growing Economy in Africa
This is particularly interesting for an African nation like Ethiopia braving the odds where its fellow counterparts have adopted a rather passive and reactionary approach. Ethiopia, an east African nation reported by the IMF to grow by over 8.5% far outpacing any other country within the African continent is not slowing down. With infrastructures like the Grand Renaissance Dam, touted to be the largest dam on the African continent on completion and constant influx of FDIs (Foreign Direct Investments) which grew by 26.7% according to IMF reports, Ethiopia is clearly not settling for small position.
Atala to Facilitate Ethiopia's Agriricultural Supply Chain Tracking and Traceability Solutions
Hoskinson in a tweet last year announced an MoU signed by Ethiopian government and Cardano network towards the training of developers and synchronizing its Agritech industry with blockchain technology. It aims to achieve this by developing new tracking and traceability solutions for Ethiopia's agricultural supply chain.
With frameworks like Atala, the gap and impedance towards impacting the agricultural supply chain due to the complexities of blockchain interoperability are hoped to be bridged. Hoskinson in addressing this issue said;
"The only way we can get 15 million farmers in Ethiopia into a cryptocurrency like a system is to first get them into a supply chain system. The farmers need to be in a supply chain system to adhere to international mandates. Many of these people have no desire to use cryptocurrency, but once they are in a supply chain, they are in a network. And if that is interoperable with Cardano, for instance, we can build a product that can touch 15 million people,"
Ethiopia has continued to show remarkable leadership in the African continent. From its  efforts at nation-building, to plans on becoming a regional power as the dividends of these efforts begin to show it is garnering huge tractions.
With its keen interest on revolutionary technologies such as the Blockchain, and taking action steps like tokenizing its power grid in Addis Ababa, it's capital, getting as much as 6 million people within its borders using cryptocurrency, Ethiopia is setting itself apart and should be seeing stronger growth in the coming years.
Galileo: Binance Mainnet Latest Version Is Out
Binance has released the latest version of its mainnet known as Galileo. Earlier this month, Binance announced that it's going to name its mainnet upgrades after scientists, bearing on  breakthrough advancements. And just on 15th of this month, it announced the completion of an upgrade to its mainnet dubbed Galileo named after the scientist Galileo Galilei. The latest mainnet version is called Galileo v.0.6.0.
Following the upgrade, four major changes were implemented in the Galileo mainnet. These upgrades include:
1) Matching Engine Revision: in the Galileo, Taker and Maker concepts have been introduced in the matching logic. And according to Binance, the new match logic will be more friendly to new users and reduce surprises.
What Does Taker And Maker Concepts Stand For?
Among all the orders to be allocated between buy and sell sides, there will be at least one side that only has new incoming orders from the current block, while the other side has orders left from the previous blocks, or new incoming orders, or both sides only have new incoming orders from the current block. "Maker orders" are the leftover orders, while all new orders are called "Taker orders".
2) Delist Trading Pairs on Binance DEX: Here, Binance explained that when a token has a credit issue or when one of its trading pairs has little trading volume for an extended time, the community might consider dropping this trading pairs. The sole aim of this delist trading pairs is to improve the overall liquidity. With this mechanism, validators have the opportunity to create a delisting proposal and  also vote on delisting trading pairs.
3) Time Locking of Token Assets on Binance Chain: With this new upgrade, time locking of token assets is guaranteed. Some projects which decide to lock certain amount of tokens for  some periods of time, perhaps, with the aim of vesting in the future according to a predetermined schedule can do so.
How Does Time Lock works?
Time locking of assets can only be done on your own account.  
"TimeLock will transfer locked tokens to a purely-code-controlled escrow account and before the lock time expires, the specific user will not be able to claim them back, including restrictions where they cannot use, transfer or spend these tokens," Binance explained in BEP9.
We have other terms such as timeRelock, timeUnlock, QueryTimeLocks, and QueryTimeLock.
4) State Sync Enhancement:  With the Galileo upgrade, the sync implementation is refactored to improve user experience. It aims to reduce syncing time. Also, the downloading of blocks can be resumed. Now, the user can specify the height from which they want to state-sync.
Binance, the highest cryptocurrency exchange by daily trade volume is really making waves into the cryptosphere. It has really distinguished itself in the crypto market and has aimed recognition in the eyes of the crypto community. With its steady innovation and improvement, it has continued to make the cryptosphere an interesting space. Binance Galileo has come to make Binance Chain an interesting space for the users.