Monex To Buy Coincheck For $33.5 million
The rumoured takeover of Coinchecl, the troubled Japanese cryptocurrency exchange that was involved in one of the major hacks in the industry has been confirmed. The buyout is worth 3.6 billion yen.
Monex confirmed that it will acquire 100% of all 1,775,257 shares. The agreement which was signed today would see the transfer of shares take effect from the 26th of April with Coincheck founder and chief executive Koichiro Wada and chief operating officer Yusuke Otsuka to step down from management on the same day after taking responsibility for the $530 million theft of NEM tokens in January.
This reshuffle will also see Monex COO take over as president of Coincheck and with other prominent members joining the board. In a statement, according to ccn.com
"We recognize blockchain technology and cryptocurrencies as next-generation technologies and platforms which are likely to drastically change the way people approach money," Monex said. As the fifth-largest retail stock brokerage by transactions in 2017, the company began to explore and develop blockchain applications by establishing the 'Money Cryptocurrency Lab' in October 2017 as a means to get a proactive leg-up by embracing financial technologies.
Also in the statement, the brokerage has pledged its support to build a secure and safe Coincheck trading platform for all its customers in order to avoid any incident similar to the NEM theft, insisting that it would employ its expertise and human resource in risk management, administration and customer asset protection system against hacks.
The goal is to provide and support our customers in any way possible and to re-establish the trust and confidence in the firm and also grow sustainably as a valuable cryptocurrency exchange, Monex added
This takeover would be one of the biggest takeovers within the industry since its inception and with the recent rise illegal crypto mining, false affiliations and hacking, this deal would breathe a sigh of relief to the Japanese exchange market and restore credibility.
The Son of South Africa's President Aims to Conserve Wildlife with Crypto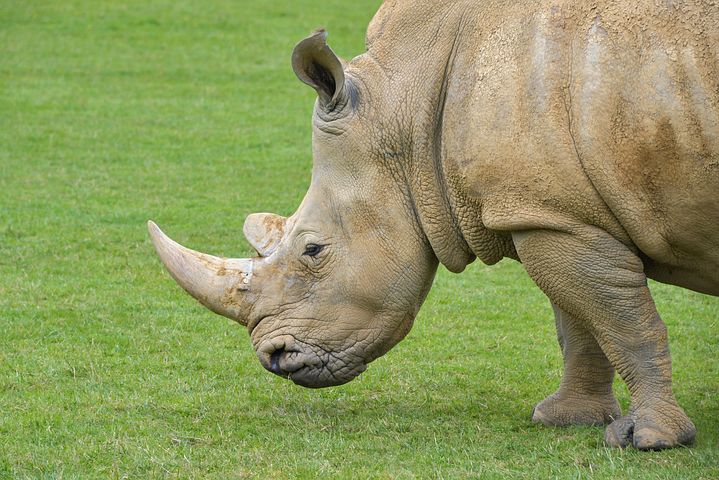 Tumelo Ramaphosa, the youngest son of the President of South Africa, President Cyril Ramaphosa is creating innovations through the blockchain and cryptocurrency. Tumelo who has been in the blockchain space since 2010 aims to revolutionise the auction sector as well as conserve wildlife. With his company, StudEx Wildlife, Tumelo is digitizing animals by placing them on the blockchain where each animal can be bred, traded or sold and the value will be shared amongst investors.
StudEx Wildlife aims to turn endangered species to digital tokens. The company has had the plans in motion since 2016, and aims to utilise the funds raised from its Initial Coin Purchase (ICO) to fund a conservation where animals under threats of extinction will be tracked. South African Private Farmers can also reproduce endangered species and auction the animals. StudEx aims to take the auctions to a global level.
Tumelo explained, "In many ways, StudEx is trying to create and decentralize this monopoly that happens in South Africa. You have farms where farmers have their animals, with StudEx we'd be able to raise more funds through initial coin offers on the animals." He also revealed that the firm aims to acquire industrial drones for the purpose of their conservative objectives. This would aid in tracking animals. He also revealed another aspect of the firm he says, "StudEx is a VR business. We have a VR application in development where you can immerse yourself in the world and see what the drone is seeing." This would help investors in seeing what they are investing in or the animals they have invested in."
Tumelo who has been in the crypto space for a while now aims to conserve wildlife and endangered species through its funding system.
What do you think about StudEx Wildlife? Share your opinion with us in the comment section below.
Image credit: pixabay,
Disclaimer:
The Information provided on the website is designed to provide helpful information regarding cryptocurrency subjects. The content is not meant to be used, nor should it be used as a basis, foundational knowledge or prerequisite for decision making regards trading. Always do your own research and due diligence before placing a trade. We are not liable for any outcome based on any content found on the site.