Brazilian Universities Adopts Cryptocurrency Courses
With the increasing adoption of cryptocurrency within world's developed and developing economies, the educational sector is making endeavors to contribute its quota. With ivy league universities such as Stanford, George Town etc., adopting cryptocurrency courses, Fundacao Getulio Vargas, which is an institution of learning in Brazil has been reported to launch Brazils first ever Cryptocurrency Master's Program.
Program coordinator at FGV, Ricardo Rochman, emphasized the need for greater educational resources to be made available on the subject of cryptocurrency, stating "It is a market with a profound lack of people with expertise. Cryptofinance has economic and financial fundamentals that are worth discussing, researching, and [being] taught."
Twenty-six-year-old economics student at FGV, Michele Araujo, attested to the benefits to studying the markets from a non-speculative perspective, stating "There is a conceptual gain of knowing both the practical applications of the technology and cryptocurrency as an alternative investment."
The increase in cryptocurrency adoption is what has also led to some Brazilian studen
ts establishing what is now known as Blockchain Insper. Blockchain Insper is an initiative established as both a study group and a junior company. The group which was established by two economics students was formed about seven months ago with affiliations and partnerships with about five different cryptocurrency companies with the goal for these companies to provide professionals serving as mentors and consultants to the group.
Currently, Blockchain Insper has 23 members who are divided into research teams studying finance, technology, and business, and departments tasked with the management and practical execution of marketing, strategy, content, and events. All students are involved with both practical and research activities.
Also, not left out is the University of Sao Paulo. The Faculty of Economics and administration last year also incorporated cryptocurrency courses into their curriculum. Professor Genaro, who is the leading faculty staff stated that "students ought to be made aware of the knowledge or information that could affect the place /role of money and how cryptocurrency can affect the world's economy. According to the professor;
"People have to understand which factors are beneficial and which are not suitable [regarding cryptocurrency"
Report: EOS Loses 400,000 EOS Due to Security Glitches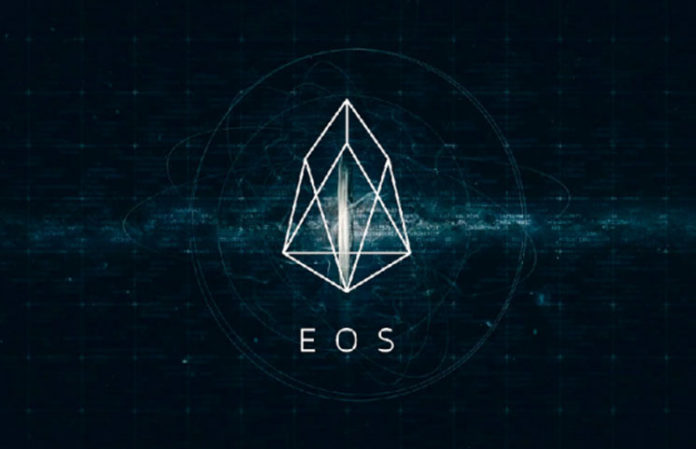 The crypto market has been bearish for some time now and a lot of tokens have had their fair share of dips. Likewise, EOS has also experienced quite a dip. However, it may seem that EOS is not suffering losses from the bearish market alone but has also experienced significant losses due to some security glitches. These issues have led to the loss of 400,000 EOS which is about $200,000, at the time of writing.
However, a report from Peckshield revealed that EOS ecosystem has been suffering from some security glitches. There were many loopholes at the early stages of the dApp ecosystem right from its launch in June as it took awhile for the system to go live. EOS, however, made a fast growth in the blockchain market attracting billions of dollars worth of investment as well as building over 200 dApps and carrying out as much as 600 million transactions.
Despite the numbers that EOS was cashing in, it had underlying problems. For one, its security issues can be traced back as far as July when a dApp, Werewolf game fell victim to an overflow attack.  EOS also had a very large number of gaming apps launched on its platform. The platform is popularly known 'ETHEREUM KILLER' recorded $1 million in august ABOUT $360,00 more than the drops of Ethereum. However, more attacks s
One of the gaming dApps on  EOS, EOSBet was faced with a RAM devour problem in August. The report, however, reveals that as time goes on, more attacks are likely to occur "due to the negligence of dApp developers." The report also reveals that most of the glitches the EOS ecosystem suffered from after November were loopholes that weren't addressed earlier in the ecosystem.
Also, the report unveiled that while the EOS blockchain ecosystem boasts of 200 dApps and more than 500,000 users, only 180,000 are active out of 500,000 accounts. The report states that while 120,000 are group control accounts active users on the platform are less than implied as there are more than 200,000 silent accounts.
However some researchers such as Guo Yonggang believe the attacks may be from external forces not related to the blockchain itself, he suggests cyberattack groups. However, the report noted that "The better way is for developers to build their own early warning platform. The benefit is that it can be implemented. Monitoring, as soon as the alarm sounds, immediately turn the game off."
What do you think about the security glitches in the EOS ecosystem? Share your opinion with us in the comment section below.
Image credit: Pixabay
Disclaimer:
The Information provided on the website is designed to provide helpful information regarding cryptocurrency subjects. The content is not meant to be used, nor should it be used as a basis, foundational knowledge or prerequisite for decision making regards trading. Always do your own research and due diligence before placing a trade. We are not liable for any outcome based on any content found on the site.