Did the Binance Breach Really Occur, And Who is to Blame if it Did?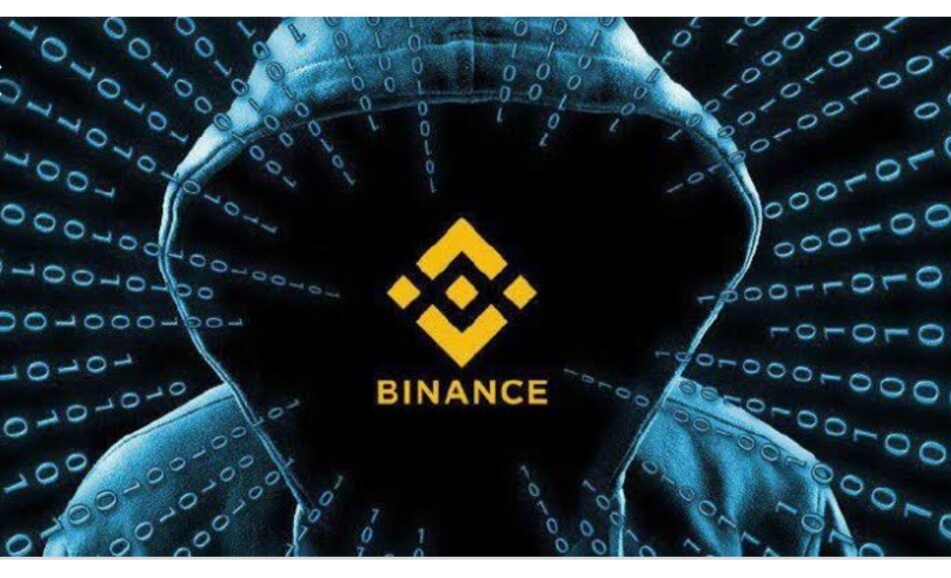 On August 7, Binance is the world largest cryptocurrency exchange as at today (based on its 24hrs trade volume), was reported to have been hacked. This was said to have occurred when an unscrupulous person had gained access to a massive chunk of the Exchangers Know Your Customer (KYC) data. The hacker was reported to have demanded 300 Bitcoins (which is worth approximately $3.5 million as at the time of this report) after gaining access to about 10,000 personal photos from the Exchanger's website, threatening to release all the data at his disposal.
It is noteworthy to state that the perpetrator of this hack had set up a couple of dedicated telegram groups where he was said to have allegedly released these sensitive materials. Although the group has since shut down permanently, the Exchanger had taken drastic measures to nail any further moves by other miscreants. However, seeing that there were no digital watermarks, there are no doubts regarding the authenticity of this material. The Binance security team had a follow up with an official statement:
"At the present time, no evidence has been supplied that indicates any KYC images have been obtained from Binance, as these images do not contain the digital watermark imprinted by our system."
The CEO of Binance sent out a tweet:
yes, old news, different spin. https://t.co/2B1WdOxqdc

— CZ Binance (@cz_binance) August 7, 2019
The cryptocurrency Exchanger had claimed that all the images that have been released so far could be dated back to February and that this stunt was simply old news with a new spin, a time when the Exchanger was still making use of third party service to be able to provide KYC services. The Exchange had also tried to get the supposed perpetrator to disclose how he gained access to pull off the breach or give any irrefutable evidence to his claims, instead, he simply continued to demand 300BTC which further leads us to believe that this might have just been a bluff
Antivirus Firm, ESET Gives warning over Trojanized Tor Browser Targeting Bitcoin Users
Antivirus Software supplier firm ESET has given warning
about a trojanized Tor Browser which criminals use to exploit people and steal their Bitcoin.
The criminals using a modified (infected) version of the official Tor Browser package, steal bitcoins from darknet market buyers.
According to ESET, the cybercriminals have gotten access to more than $40,000 in Bitcoin.
The infected Tor Browser has been spreading using two websites claiming to distribute the official Russian language version of the Browser. Once the first website (torproect.org) is opened, visitors are shown a message that their version of Tor is outdated.
"Your anonymity is in danger!

WARNING: Your Tor Browser is outdated

Click the button "Update"
An unsuspecting visitor is immediately redirected to another website (tor-browser.org) if he clicks to update, where he will be able to download the infected Tor browsers.
ESET reports the website only has a Windows OS Version.
The two websites were created in 2014 with the first one appearing exactly like the official torproject.org website.
In order to continue stealing from their victims, the criminals deactivated function that allows users to update their Tor Browsers to the latest version which would render the attackers efforts useless.
With extensive modifications made on the infected Tor Browser, the cyber criminals could modify any add-on and it will be loaded by the browser without any issue about it failing its digital signature check.
Thus, users are exposed to a wide range of attacks. Users are targeted by a javascript payload that lets the infected Tor Browser swap original bitcoin addresses with that of the criminals. This happens once victims accesses their profile page in order to add fund their accounts using bitcoin.
ESET reports that the payloads have only be seen targeting Russian darknet markets
According to the Antivirus supplier, three bitcoin wallets containing several transactions were identified and have been in use since 2017.
The three wallets reportedly contain a total of 4.8 bitcoin which worth anything $40,000. However, ESET warned the stolen funds could be higher as the criminals also targeted QIWI wallets.