Special Adviser to the Governor, Akwa Ibom State As A Guest Speaker in the Unveiling of Africa's First Cryptocurrency ATM Card At The SIN3 Conference in Akwa Ibom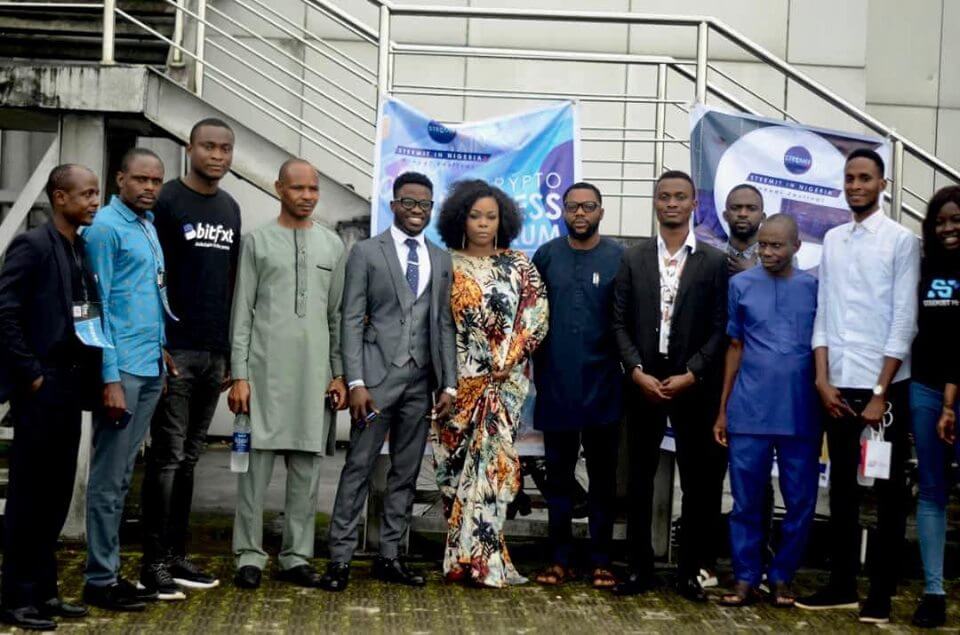 A Special Adviser to the Akwa Ibom State Governor MefLyn Anwana made a guest appearance on the Steemit in Nigeria Blockchain Conference holden in the Capital city of Akwa Ibom  State, Uyo on the third day of the Steemit in Nigeria  Conference.
The conference which is themed "Gearing Nigeria for the Blockchain/Cryptocurrency Space" is scheduled to hold from the 6th of August to the 11th of August with exciting, informative and transformative sessions.
The First Africa Cryptocurrency ATM Card was unveiled in the third day of the Steemit in Nigeria Blockchain Conference. The Cryptocurrency Card is a product of BitFXT Technologies, owner of Bitfxt.com cryptocurrency exchange.


The BitFXT Cryptocurrency ATM Card enables cryptocurrency users to utilize their digital assets in their everyday lives.
Speaking on the blockchain and cryptocurrency technology in Nigeria, MefLyn Anwana said "Nigeria has been pre-exposed to Blockchain and Cryptocurrency, but only few people are fully integrated into this fast growing sector".
She expressed the non-encouraging approach of the nation to the ingenious technology of blockchain in spite of advancement by other nations.
Commenting on blockchain and politics, today there are serious concerns world over ranging from unemployment, terrorism, armed conflicts etc however, she believe the answer does not belong to any part of the political divides but a consensual, conscious and concerted effort made to advance humanity. The reality is that the humans are living through a technological revolution and blockchain is one of the most amazing technologies.


Aspiring attendees, she said speaking on the digital revolution "this revolution will give huge opportunities to the people who get it and who understands it early" and when blockchain is integrated in Nigeria," we will have a change in the digital paradigm of our country. Financial institutions, schools, private and public enterprises will adopt and introduce blockchain and cryptocurrency in their various units".
MefLyn Anwana concluding said history is marked by the rise of new technologies and the creativity they unlock. This is our moment as a country, this is our time. Welcome to the future.
Steemit in Nigeria is currently ongoing in the Capital City of Uyo.