The Kerala Bitcoin community went bonkers when indigenous news outlets in Kerela, India revealed this week that eleven people were detained for kidnapping one 38 years old Mohammed Nawaz . They alleged that he had conned them into a bitcoin-connected scam.
More succinctly, it was reported that the alleged offender claimed to have influenced inhabitants of the area to put their money in some "Bitcoin Network Investment", a cryptocurrency connected investment plan which was learned to be a fraud much later.
A whooping sum of $200,320 went down the drain because of this investment scam. The affected investors then resorted to jungle justice. The people decided they were not having any of this and on this note, they got hoodlums to abduct Muhammed Nawaz.
The local news outlet also disclosed that the police got hold of the kidnappers and arrested them. Subsequently, Nawaz decided to sell off his properties and appropriate same in settling the claims made against him.
Prior to this time, Kerala, which happens to be the region with the highest number of literates in India disclosed that it projects to train 20,000 Blockchain experts. In their flagship program in September, the government-endorsed Blockchain Academy KDA espoused on the idea of using blockchain to secure the issue of School certificates.
Although proponents of Bitcoin continue to activate for its mainstream use, clever swindlers are also bent on extinguishing their efforts by using the tool for cryptocurrency-related fraudulent schemes.
In fact, cryptocurrency connected scams are on the rise as one Olalekan Jacob Ponle, aka Woodberry was reported by Coinfomania to have been detained for fraudulently coverting some proportion( $15,000) of monies worth millions of dollars from some United States companies into Bitcoin. Sadly, the FBI have expressed regrets over their inability to repossess the monies due to the complexity of the Bitcoin technology. It is to be noted that Olalekan is still a suspect as the world awaits the verdict of the court.
Dapper Labs raises $12M from Blockchain firms and NBA players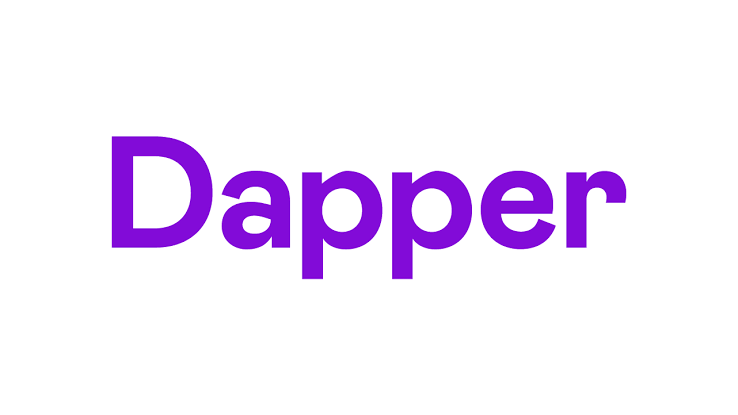 Dapper Labs Says it has raised $12 million from its latest investors for its flow blockchain. Dapper Labs are the masterminds behind the CryptoKitties and the NBA Top Shot project. Pro NBA players as well as notable blockchain companies were part of the investors that raised the $12 million fund.

The NBA players Andre Iguodala of Miami Heat, Spencer Dinwiddlie and Garrett Temple of the Brooklyn nets, JaVale McGee of Los Angeles Lakers, and Aaron Gordon of the Orlando magic were one of the new investors. Coinbase ventures and BlackTower capital were as well part of the investors.

Dapper Labs has now raised an approximate of $38 million dollars all together. Roham Gharegozlou, Dapper's founder and Chief Executive officer has said that the funds secured will be monitored to make "sure Flow can scale to the size of projects appealing to fan bases as big as NBA."
$1.2M in token sales
Dapper also stated that it has sold crypto-collectibles worth $1.2 million dollars to a number of early users on the two-month old experimental version of its NBA Top Shot platform. Top Shot players can buy non-fungible tokens (NFTs) used to depict certain moments in basketball history. Over 22,000 packs of these NFTs worth $1.2 million dollars have been sold on the beta platform.

Each NFT token represent a significant moment and they offer players an experience to see data and videos that each token depicts in multimedia form.

The CEO, Roham noted Flow blockchain can host tokens that feature 3DI animation. He stated it was built to ensure any of the token (NFT) has access to topnotch environments wile talking to Cointelegraph – "to make sure that any NFT has a chance to be able to access a high-throughput environment, have people build applications for them, [and] scale to billions of users".
Notable raise in Blockchain gaming firms
Blockchaingamer.biz data together with the recent fund raise of Dapper, a total whooping sum of $550 million dollars have been raised by Crypto gaming firms. This total comes from $336 million in sale of tokens, Initial Coin offerings (ICOs), $189 million from stocks and capital offerings in form of traditional investments and other fundraising techniques.

Last month, about $18 million was raised in total. Sorare, a fantansy soccer game raised $4 million in seed fund raise and Animoca Brands got $4.1 million from specific investors. DMarket was able to raise $6.5 million in June. Other companies like Horizen Blockchain Games and SuperTree raised $5 million and $2.5 million respectively in the first quarter of the year.

However, CEO of Animoca, Yat Siu has said the $550 million mark is just the inception as it is quite small compared to the current worth of gaming which is a $150 billion industry. He said while speaking to cointelegraph – "Gaming today is a $150 million industry and $500 million invested today is still a small amount, given both the potential in games as well as, we belive, the most viable path to mass adoption of blockchain, we think this will only grow more significantly".